Summer Never Sounded So Good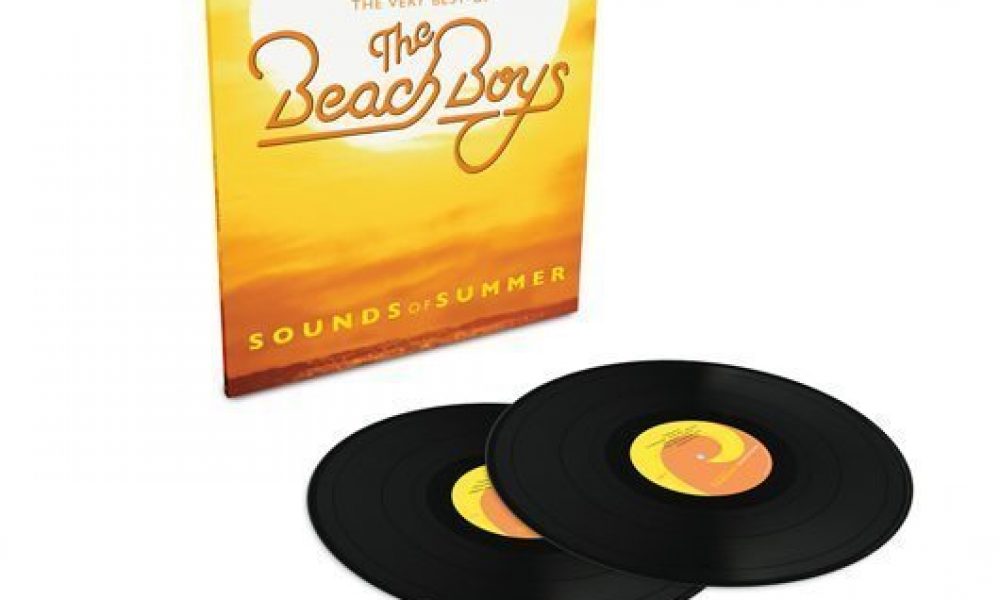 Originally released on CD in 2003, Sounds Of Summer is a stand-out collection of 30 classic Beach Boys songs. A No.20 chart entry in the US, it's been certified triple-platinum – no surprise, given that it contains many of The Beach Boys' finest moments, among them their first US chart-topping single, 'I Get Around', and other generation-defining songs such as 'Help Me, Rhonda', 'Barbara Ann' and 'Heroes And Villains'. A reminder that The Beach Boys straddled the pop scene over several decades, it also includes their 1979 US Top 40 entry, 'Good Timin'', along with 'Kokomo', which was used to memorable effect in the hit film Cocktail and topped the US charts when it was released as a single in 1988, the same year The Beach Boys were inducted into the Rock And Roll Hall Of Fame.
Though their music remains timeless, there's something indefinable about the way The Beach Boys' music not only encapsulates summer, but also the youthful innocence of bygone days. Fittingly, Sounds Of Summer is now out on vinyl for the first time ever, in an exclusive gatefold 2LP edition.
As a mark of their towering achievements, The Beach Boys continue to hold the record for being Billboard and Nielsen SoundScan's best-selling US band for both singles and albums, and remain the US group with the most Billboard Top 40 chart entries to their name (that number clocking in at a remarkable 36).
Scroll down to read the Sounds Of Summer tracklist. The soundtrack not just for a season, but for a lifetime, the collection is available to purchase here:
Side A
'California Girls'
'I Get Around'
'Surfin' Safari'
'Surfin' USA'
'Fun, Fun, Fun'
'Surfer Girl'
'Don't Worry Baby'
'Little Deuce Coupe'
Side B
'Shut Down'
'Help Me, Rhonda'
'Be True To Your School'
'When I Grow Up (To Be A Man)'
'In My Room'
'God Only Knows'
'Sloop John B'
Side C
'Wouldn't It Be Nice'
'Getcha Back'
'Come Go With Me'
'Rock And Roll Music'
'Dance, Dance, Dance'
'Barbara Ann'
'Do You Wanna Dance?'
'Heroes And Villains'
Side D
'Good Timin''
'Kokomo'
'Do It Again'
'Wild Honey'
'Darlin''
'I Can Hear Music'
'Good Vibrations'
Format:
UK English