A1 X J1 Recruit Tion Wayne For 'Night Away (Dance)'
'This song is jumpy, it's melodic, has different flows, it's a banger,' says A1.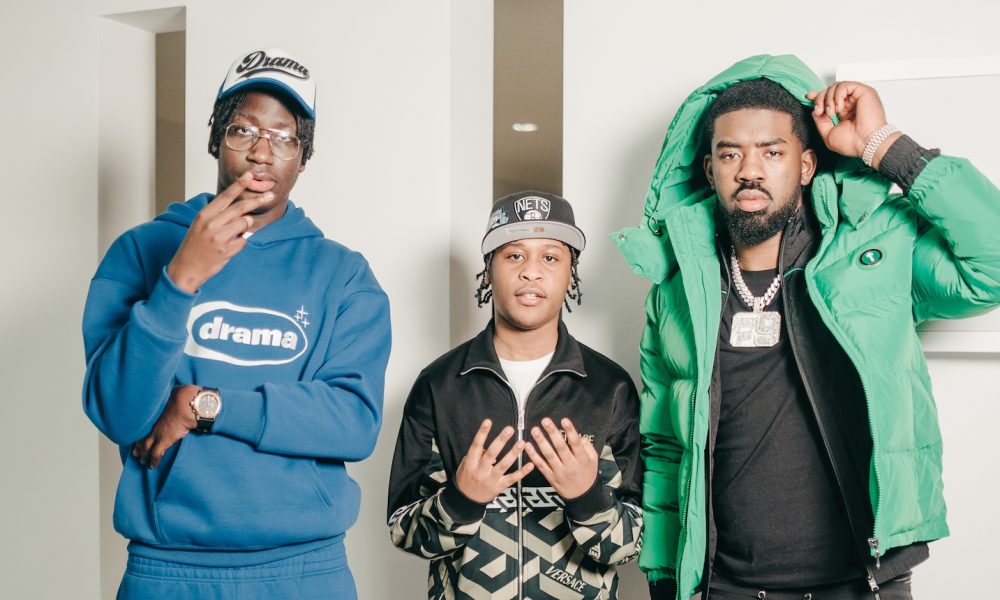 Following their first sold-out show at London's O2 Academy Islington, ones-to-watch duo A1 x J1 are back with their new single, "Night Away (Dance)," featuring rap star Tion Wayne. The track is out now via Capitol Records.
Their success comes in the form of two top-five singles, a platinum-selling record, collaborations with the likes of KSI, SwitchOTR, Aitch, A Boogie Wit Da Hoodie, Deno, and, most recently, a 2022 BRIT nomination.
A1 x J1, Tion Wayne - Night Away (Dance)
With snippets of "Night Away (Dance)" circulating on TikTok since January, anticipation for the new single has been growing since bits first began getting teased. The track has already had over 10K organic video creations, going viral on Tik Tok with 4.5m views across their teaser content alone and thousands of shares. "Night Away (Dance)" is looking to be A1 X J1's biggest hit yet.
The duo are genre-bending masters, taking pop classics their fans wouldn't really know (Avicii with "SwitchOTR"/JLo with "Dance") and reviving them for a Gen Z community.
At just 16 and 18, A1 x J1 remind us of their youthfulness in "Night Away (Dance)," as the pair reimagine J-Lo's "On The Floor," sampling it and reinforcing it with layers of slick production. The song features a chorus that sings, "Dance the night away, we're still young and you're just not the one." A playful track complete with rapping and singing, "Dance" incorporates a soft guitar riff throughout whilst maintaining syncopated beats to give it an essential rap/trap vibe.
On the new single, J1 said, "The track is a banger, we had so much fun making this song and Tion is like a big bro so it made so much sense to do this song together."
A1 adds: "This song is jumpy, it's melodic, has different flows, it's a banger! Working with Tion in the studio is a vibe, the way he works is so different."