Milwaukee Mayor Tom Barrett Proclaims October 1 Alice Cooper Day
The honor was unveiled ahead of the rocker's show at the city's BMO Harris Pavilion.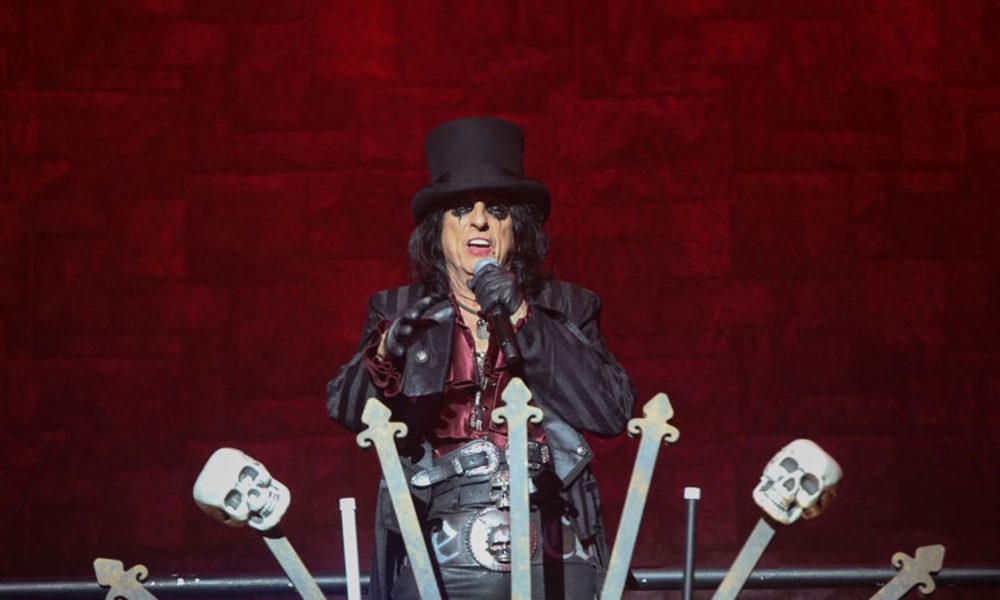 Thanks to a proclamation from Milwaukee mayor Tom Barrett, October 1 has officially been named Alice Cooper Day in the Wisconsin city. Barrett extended the honor to the rock legend on Friday ahead of his performance at the city's BMO Harris Pavilion.
"If you are a Milwaukeean, you cannot forget Alice Cooper's Milwaukee history lesson to characters Wayne and Garth in the 1992 movie 'Wayne's World', where he coined the phrase 'Mil-ee-wau-kay," Barrett wrote on Twitter, sharing stills of Cooper's cameo in the classic film.
"The Godfather of shock rock and stage theatrics, Alice Cooper has entertained countless Milwaukee fans since his first Wisconsin show in 1973. I welcome him back to the 'good land' today by proclaiming October 1 as 'Alice Cooper Day' throughout the City of Milwaukee."
Cooper's Milwaukee show passed through the city as part of his current tour with Ace Frehley, the original guitarist for KISS. The tour has reached its halfway mark since kicking off in September. With just over a dozen dates left to go, the rocker will be stopping off in Kentucky, North Carolina, Florida, Alabama, Texas, Mississippi, and Georgia.
"We've always had fun touring together and it should be a heavy rock show with Ace Frehley and a great way to get everyone back to live concerts again," Cooper said following the tour's initial announcement. "It should be a great night of virtuoso guitars!"
After wrapping in the US, Cooper will embark on a 6-date UK tour with The Cult. The tour is set to launch on May 23 at Swansea Arena where Cooper will become one of the first-ever artists to play at the new venue. The tour will feature stops in London, Manchester, Glasgow, Birmingham, and Leeds. Additional ticket information for both tours can be found on the official Alice Cooper website.
Listen to the best of Alice Cooper on Apple Music and Spotify.