MusiCares Announces Amy Winehouse NFT As Part Of Upcoming 'Back To Amy' Exhibit
The exhibit and live stream will be presented live on July 23, 2021.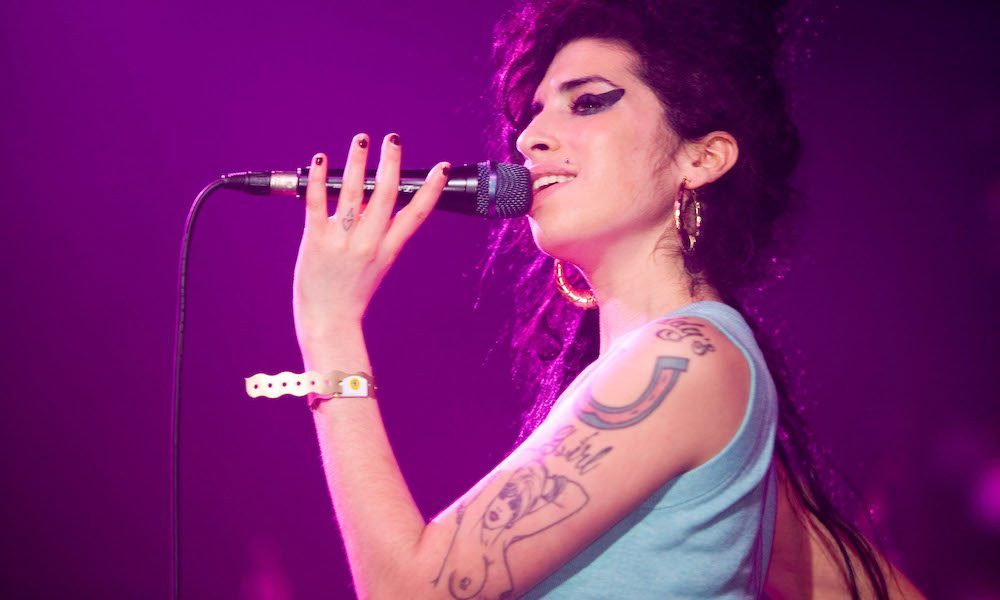 In conjunction with the Amy Winehouse Foundation, MusiCares has announced a one-of-a-kind NFT (non-fungible token) from photographer Charles Moriarty with visual artist Mark Palkoski The auction is set for Tuesday, May 18, and will be available for bidding through Mandolin and Open Sea.
This NFT is part of the Back To Amy exhibit and livestream from exhibit creative director/photographer Charles Moriarty and executive producer Gabriel Gornell. The exhibit and livestream will be presented live on July 23, 2021 and will feature once-in-a-lifetime performances in celebration of Amy's legacy and cultural contributions on the tenth year since her passing.
The live stream is presented by Mandolin, City Winery, and Qello Concerts by Stingray and pre-sale tickets are available now with $10 from every ticket benefiting MusiCares and the Amy Winehouse Foundation. The celebration's line-up and details of the in-person exhibit at City Winery Nashville will be announced in the upcoming weeks.
Janis Winehouse, Amy's mother, said of the Back To Amy exhibit that "Charles has captured a fresh-faced Amy full of life and fun, I treasure those photos."
"Mental Health has, unfortunately, claimed the lives of too many and in recent years has become more rampant across the industry. Here at MusiCares, we've seen time and time again how struggles with mental health can negatively impact someone's life. That is why we're proud to collaborate with the Amy Winehouse Foundation to not only honor Amy and her incredible life and career but also help those who are suffering from this devastating disease," says Laura Segura, Executive Director of MusiCares.
"The proceeds from this auction will allow MusiCares, the leading music charity, to strengthen its support of music people working to improve their mental health. We are here to help the people behind the music and we couldn't be any more proud of this endeavor."
Buy or stream Amy Winehouse At The BBC.