Anti-Flag Announce Autumn 2018 UK, Irish Tour Dates
The Pittsburgh punks are touring their 2017 album 'American Fall', released by Spinefarm Records.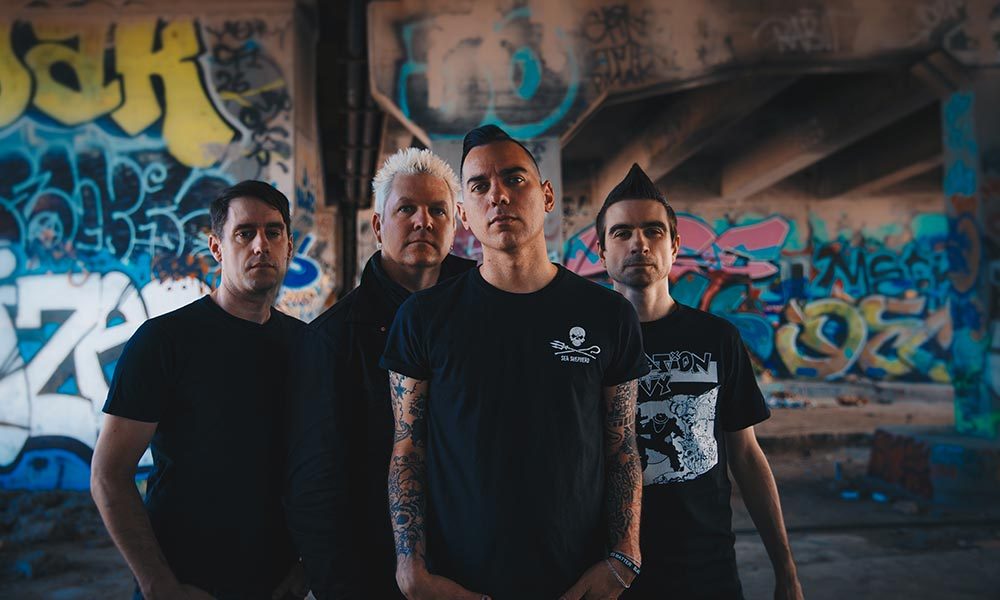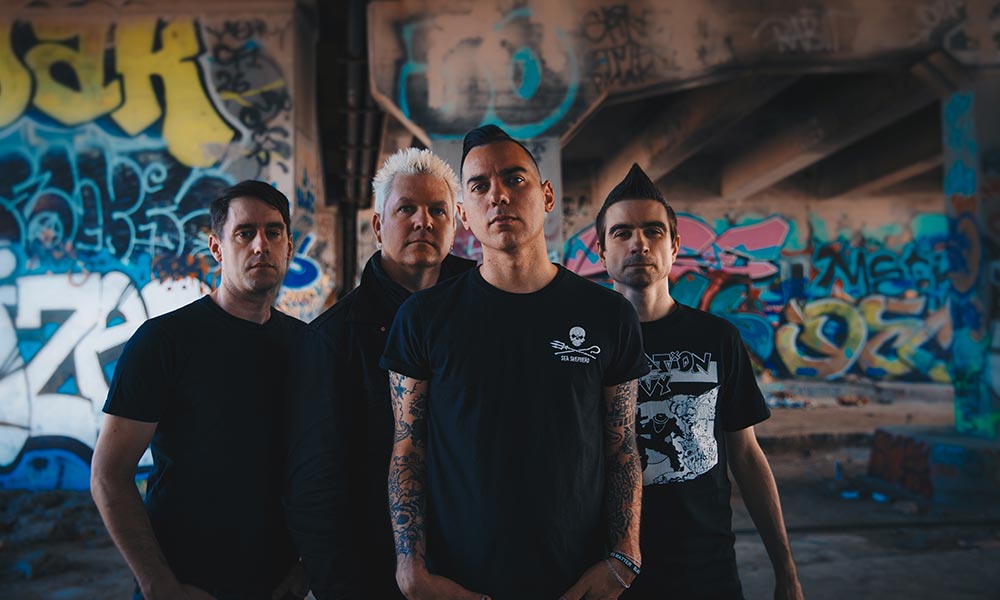 Pittsburgh political punk band Anti-Flag have just announced a UK and European tour this fall with Silverstein, Cancer Bats, and Worriers. Tickets are on sale now.
The band have issued a statement about their forthcoming tour. "Anti-Flag have always seen punk rock as a vehicle for change", they say. "Community leads to recognizing commonality, which leads to a recognition of our collective power, which leads to us knowing we have the power to create the future we want to see.
This tour, this line-up, eclectic in sonics but all bands believe in sharing empathy over apathy, optimism over cynicism. The goal is to bring people from all walks of life through the door. Introducing them to new people, new friendships, new ideas.
Silverstein: a band we have done countless Warped Tours with… They're a powerful band, we've shared stages all over the world, but this will be our first club tour together. Cancer Bats: some of our oldest friends… we've toured together in Canada, the US, played shows in the UK, but finally get to trek across Europe together. Worriers: some of our newest friends! This band being a part of the tour is an incredible honour. The members of Worriers are some of the most committed people in punk rock, their work and time should be applauded."
In conjunction with their tour announcement, Anti-Flag have released a music video for 'Trouble Follows Me.' The video was directed Alexey Makhov and filmed in Bratislava, the capital of Slovakia, during the band's current European summer tour. The song comes from their 2017 album American Fall, available now via Spinefarm Records.
Anti-Flag - Trouble Follows Me (Official Video)
Anti-Flag have been staples in the punk rock scene since they formed in 1993. The band is well known for its left-wing political views, focusing on anti-war activism, imperialism, class struggle, human rights, and various socio-political sentiments. Their most recent album American Fall was released in 2017.
In addition to their UK and Irish shows, Anti-Flag band has also announced two ANTIfest indoor festival shows. ANTIfest is the band's own festival they have hosted in various locations in Europe, UK, and the U.S. since 2012.
26 October: ANTIfest@ Haarlem, Netherlands Venue: Patronaat
Line-up: Anti-Flag, Less Than Jake, Reel Big Fish, Silverstein, Cancer Bats, Prestige, Black Peaks, Culture Abuse, Worriers, Tusky, Drones
28 October: ANTIfest @ Wiesbaden, Germany Venue: Schlachthof.
Line-up: Anti-Flag, Silverstein, Less Than Jake, Reel Big Fish, Cancer Bats, Black Peaks, Worriers, Tusky
Anti-Flag play the following UK and Ireland dates with Silverstein and Cancer Bats:
30 October – Birmingham, UK – Asylum
31 October – Bristol, UK – SWX
1 November – London, UK – Heaven
2 November – Manchester, UK – Academy 2
3 November – Glasgow, UK – Garage
5 November – Belfast, UK – Foundry
6 November – Dublin, IE – Whelan's.
Format:
UK English