Ariana Grande Celebrates Five Years Of 'Dangerous Woman' With Expanded Digital Edition
Bonus Tracks include 'Step On Up' and 'Jason's Song (Gave It Away).'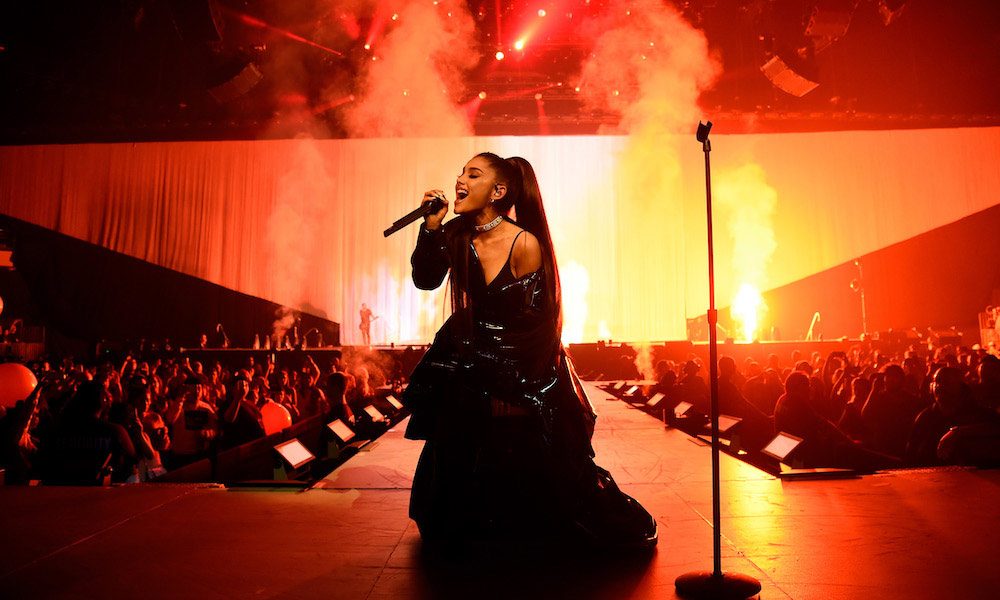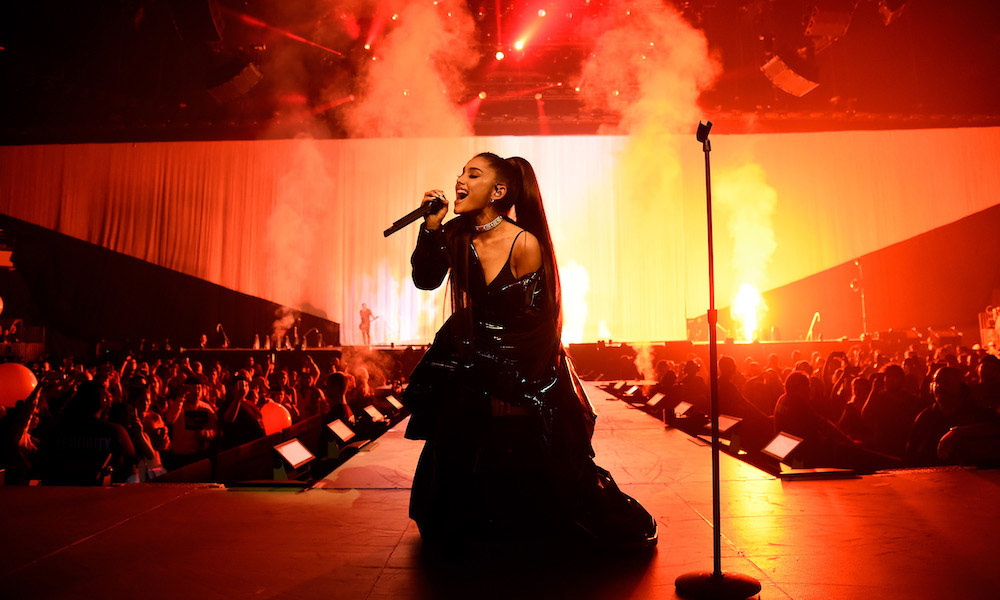 For the fifth year anniversary of Dangerous Woman, the multi-platinum third album from Ariana Grande, Republic Records/UMe have released two bonus tracks, previously only available on the Target exclusive version of the album.
The bonus tracks include "Step On Up" and "Jason's Song (Gave It Away)." To celebrate the anniversary of Dangerous Woman, we've also partnered with makeup creator Valentina to replicate the iconic makeup look from the album cover. That video is available to watch below.
Initially released on May 20, 2016, the Grammy-nominated Dangerous Woman solidified Ariana Grande's superstardom as Rolling Stone described her as, one who is "capable of practically anything."
With the critically acclaimed Dangerous Woman, Grande boldly defied expectation and revealed the full force of her voice (hailed as an "extraordinary, versatile, limitless instrument'" upon Grande's appearance on Time's "100 Most Influential People" list).
The Dangerous Woman era started with the promotional single "Focus," which was in October 2015. While "Focus" featured the same upbeat, horn-driven energy of Grande's 2014 smash hit "Problem," it also teed up the album's first official single, as Grande coquettishly instructed listeners to "focus on me."
Emerging five months later, the album's title track found Grande venturing into moodier territory than the frothy pop of "Focus." Sparked by an electric guitar, the singer climatically calls out, "Somethin' 'bout you makes me feel like a dangerous woman!" throughout the track.
We knew Grande could deliver arena-sized singalongs, and this slow jam channeled all the great power ballads of the 80s with a hook that promised, "All girls wanna be like that/Bad girls underneath, like that."
The pop icon also celebrated another huge milestone, after tying the knot with her boyfriend Dalton Gomez in a small ceremony earlier this week.
Buy or stream Ariana Grande's Dangerous Woman (Expanded Digital Edition).
Dangerous Woman (Expanded Digital Edition) Tracklist:
1. Moonlight
2. Dangerous Woman
3. Be Alright
4. Into You
5. Side To Side
6. Let Me Love You
7. Greedy
8. Leave Me Lonely
9. Everyday
10. Sometimes
11. I Don't Care
12. Bad Decisions
13. Touch It
14. Knew Better / Forever Boy
15. Thinking Bout You
16. Step On Up
17. Jason's Song (Gave It Away)