Ariana Grande Premieres Moving New Single 'No Tears Left To Cry'
The 'Dangerous Woman' is back.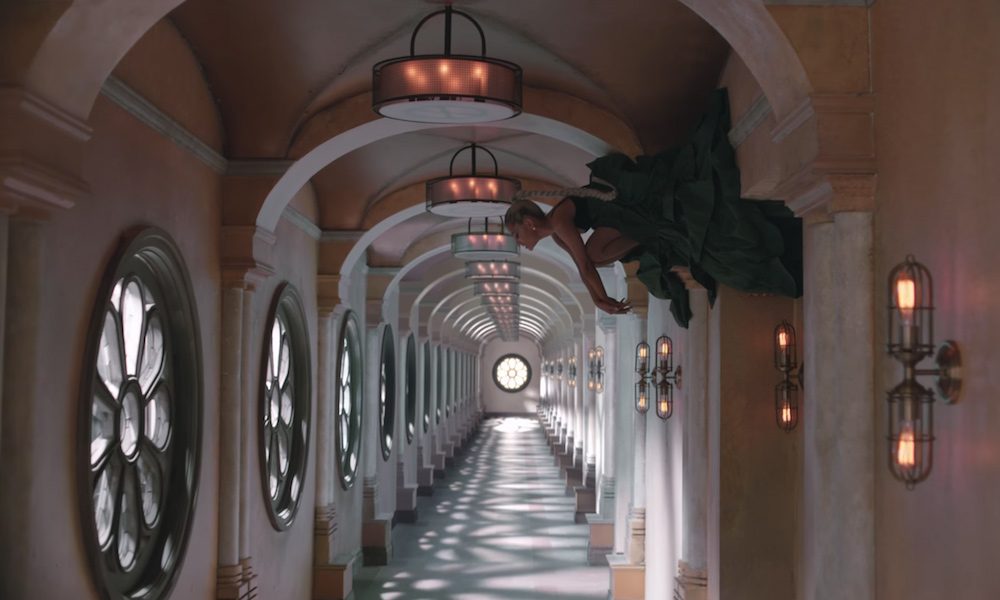 Distinguished ponytail wearer and multiplatinum singer Ariana Grande is back, with the new single 'No Tears Left To Cry' and a visually stunning video to match.
The mind-bending music video has Grande singing in one fantastical setting than the next with a constant shifting perspective that feels like 'Virtual Insanity' on crack. The video was directed by Dave Meyers, who's responsible for Kendrick Lamar's award-winning video for "'HUMBLE.'.
Produced by hitmaker Max Martin and ILYA, and co-written by Ariana, Max Martin, ILYA, and Savan Kotecha, 'No Tears Left To Cry' is the first single from Grande's long coming full-length album. The Swedish songwriting and production trio were also the team behind Grande's previous albums Dangerous Woman and My Everything.
It's been a crowded landscape for comebacks in the past couple weeks, but the platinum pop star's return has been one of the most anticipated. The single arrives only a few months after Grande wrapped up her Dangerous Woman World Tour which was suspended after the tragic May 2017 terrorist attack at the Manchester Arena.
While the lyrics don't directly allude to the attack, the track has already elicited a strong emotional reaction from Grande's immense fan base, with its uplifting theme:
"Right now I'm in a state of mind, I wanna be in like all the time/Ain't got no tears left to cry/So I'm pickin' it up, I'm pickin' up."
'No Tears Left To Cry' marks the first solo material since Grande's hugely successful 2016 album Dangerous Woman. The follow-up had been in the works since at least 2017, with Grande telling Billboard back in September:
"I'm going to be in the studio because I love it, and I want to create. I started an album already a year ago, over a year ago, but I want to keep creating, and it's not done yet. So I'm going to take my sweet ass time, so I'll be rested and ready to go again as soon as possible."
Listen to 'No Tears Left To Cry' here.
Explore our Ariana Grande Artist Page.
Format:
UK English