Award For Glen Campbell, New Chart Achievements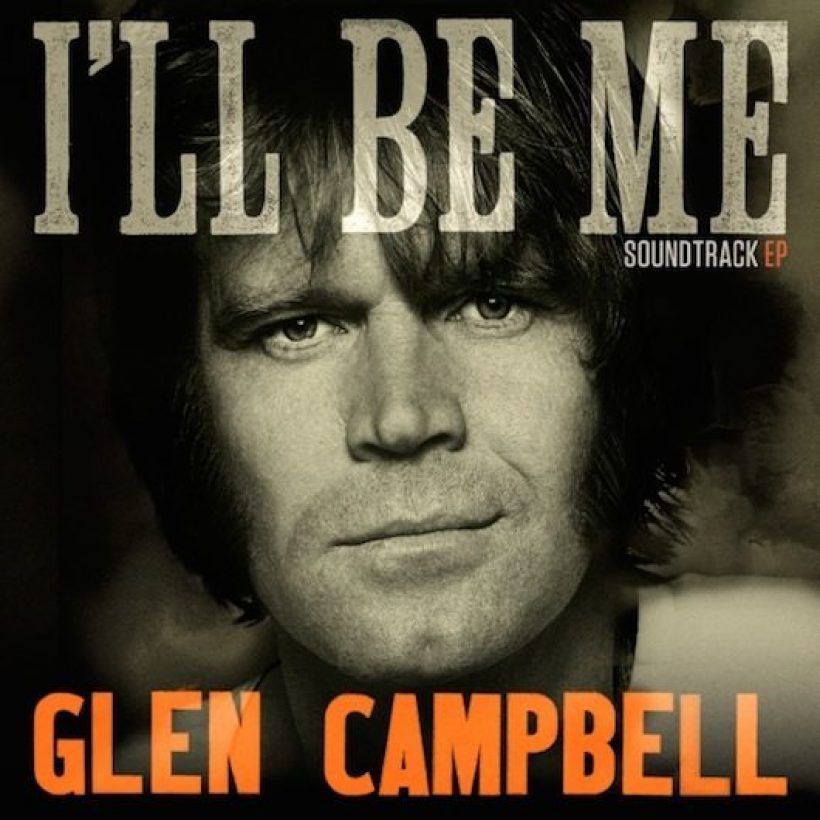 Glen Campbell is to be honoured with the lifetime achievement award at the Hollywood Music in Media Awards next month. The Hollywood Reporter reveals that Campbell, who has Alzheimer's disease and has his final EP on release by Big Machine from the soundtrack of the new biopic 'I'll Be Me,' is to be celebrated at the fifth annual awards at the Fonda Theatre in Hollywood on November 4.
This year's ceremony will again highlight the best music in film, television and video games of the last 12 months, with presenters including Eric Roberts, Rickey Minor and singer-songwriter Stephen Bishop. There will be performances of 'Lost Stars' by the 'Begin Again' singer-songwriter Gregg Alexander, once of the New Radicals, as well as music from 'Orange Is The New Black.'
'Glen Campbell: I'll Be Me' went on limited theatrical release in New York yesterday (Friday), to be followed by a 50-city rollout, and has been tipped by the Hollywood Reporter for possible Oscar nomination. The singer, now 78, entered a care facility earlier in the year and the film documents his final tour. Stars paying tribute to him in the movie include Bruce Springsteen, Bill Clinton, U2's The Edge, Paul McCartney, Jimmy Webb, Taylor Swift, Jay Leno, Vince Gill, Blake Shelton, Sheryl Crow, Brad Paisley, Steve Martin, Keith Urban, Chad Smith and The Band Perry.
Glen Campbell - I'm Not Gonna Miss You
'I'm Not Gonna Miss You,' Campbell's new single from the EP, is performing well in the US, climbing 50-21 on Billboard's Hot Country Songs chart this week, already Campbell's best showing since 'She's Gone, Gone Gone' reached No. 6 in 1989. The magazine reports that the song is the top streaming gainer of the week with 1.9 million US streams, up 287%, and enters Country Streaming Songs at No. 2.
'Miss You' is also a new entry on the Billboard Hot 100 at No. 90, representing the first time he has appeared on the pop chart since 'I Love My Truck' reached No. 94 in 1981. The new track becomes his 37th Hot 100 hit.
The 'I'll Be Me' soundtrack EP now on release in the US includes 'Miss You' plus the Band Perry's version of 'Gentle On My Mind,' Glen's daughter Ashley Campbell singing 'Home Again,' and two performances by him from the Ryman Auditorium in Nashville, of 'Wichita Lineman' and 'A Better Place.' A full-length soundtrack will be out later in the autumn.
Format:
UK English