Beabadoobee Brings Electric Performance Of 'Care' To 'Jimmy Kimmel Live'
'Care' is featured on Beabadoobee's debut album 'Fake It Flowers,' which was released in October.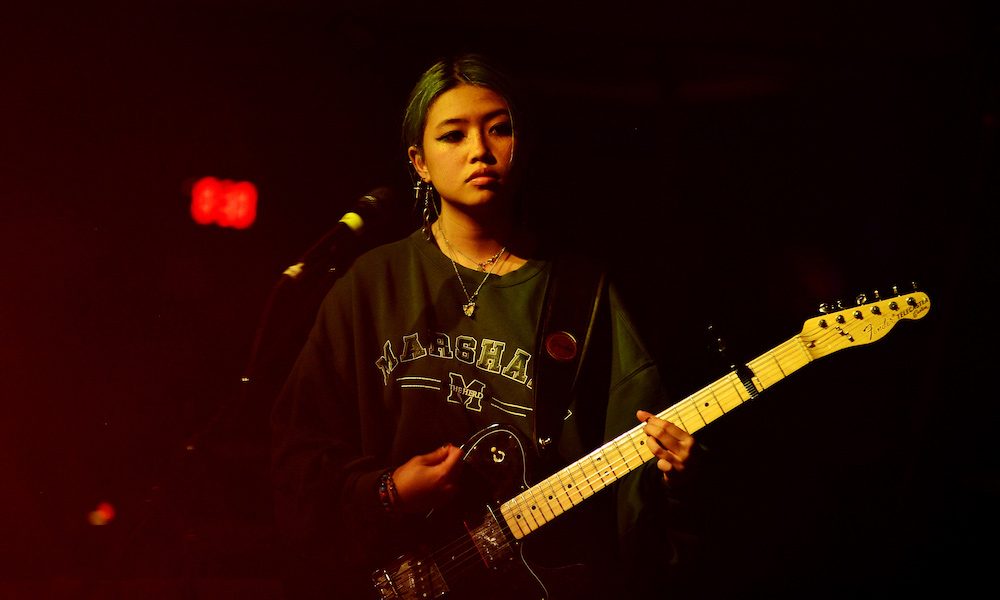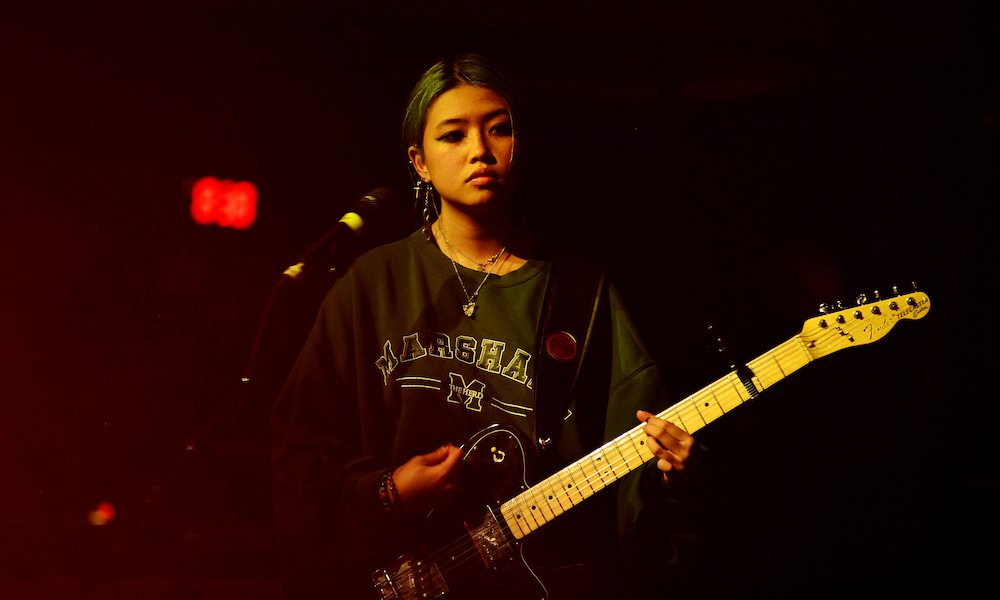 Rising singer-songwriter Beabadoobee took to the Jimmy Kimmel Live stage to present a high energy rock performance of "Care," the opening track on her debut album Fake It Flowers released in October via Dirty Hit.
Centered behind a mic stand overflowing with bright yellow and burgundy flowers tucked into foliage, the singer, born Bea Kristi, breezed through the track on guitar while singing each lyric with more emotion than the last.
"I don't want your sympathy / I guess I've had it rough / But you don't really / Care," she sings with intention. "Oh, by the way / I'm still the same / I'm still the same / But are you the same?"
"This song has end-of-a-90s movie vibes, like you're driving down a highway," said Beabadoobee upon releasing the track in July. "It is pretty much me being angry at society, or people around me who I just don't think know me and don't care. I don't want you to feel f_cking sorry for me. I just want you to understand what I've been through."
"Care" was the first track the singer recorded a music video for ahead of the album, resulting in a vintage-washed visual made in lockdown due to the COVID-19 pandemic.
Throughout the flashing clips in visual, Beabadoobee possesses the same rocker energy she unleashed alongside her band on the Jimmy Kimmel Live stage.
The passion found in Beabadoobee's performances acts as the foundation of her sound on Fake It Flowers.
"Kristi leverages her rockcraft gifts to create an album about finding a distinct voice and discovering her own happiness," Rolling Stone wrote of the album which was named one of the outlet's Best of the Month in October.
The twelve tracks that make up Fake It Flowers include popular "Together" and "Worth It" as well as "How Was Your Day?" and "Sorry."
Listen to Fake It Flowers here.