Beck Releases New Song, 'Dark Places', Shares Atmospheric Lyric Video
The latest songs to come from 'Hyperspace', 'Dark Places' is a neon-hazed dreamscape that finds Beck ruminating on dark nights of the soul.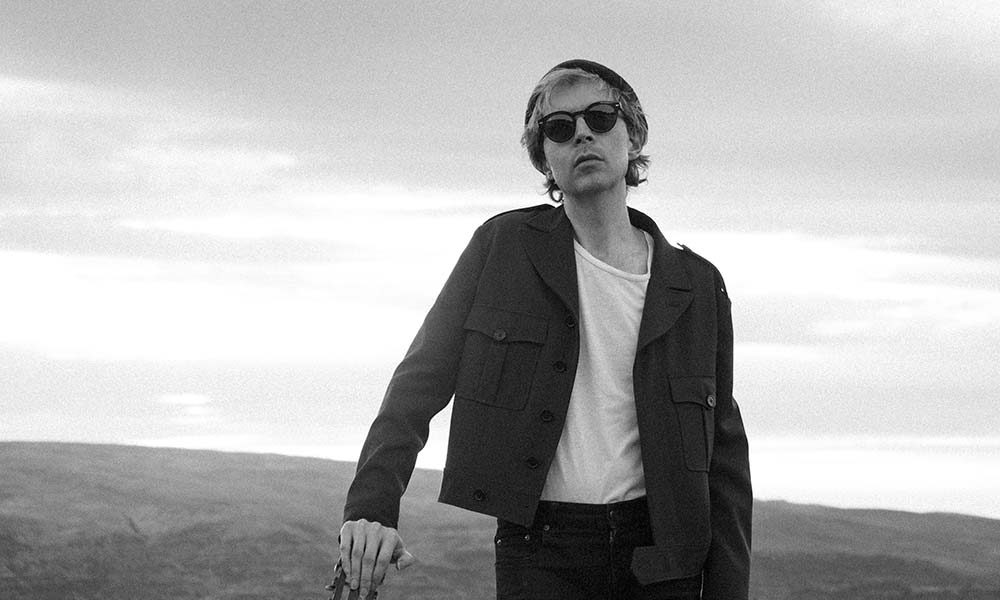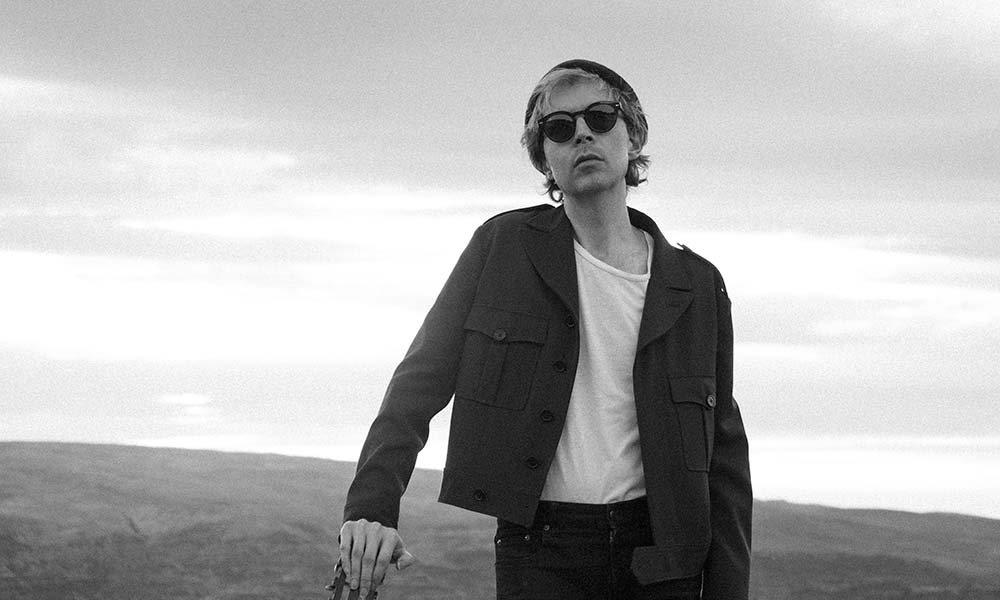 Two weeks away from Hyperspace's release, Beck has released another new song, 'Dark Places': a brooding piece of electro-pop that shines further light on his hotly anticipated 14th studio album.
Beck - Dark Places (Lyric Video)
Built on undulating synths that create an effect akin to merging Brian Eno's ambient outings with sky-gazing Pink Floydian melodies, 'Dark Places' transposes the ennui of 'Uneventful Days' to a neon-hazed dreamscape that finds Beck ruminating on the kinds of thoughts that invade the mind in the early hours of the morning. "Now she's gone and all I see are shadows… It's two in the morning/I'm lost in the moment," he sings, confessing, "Some days I go dark places in my soul."
Suggesting that Hyperspace will find Beck channelling the introspection of Sea Change and Morning Phase, 'Dark Places' nevertheless ends with a note of optimism: "Hold your head up, golden girl/It's you and I… until the day we die."
Eagle-eyed fans (or just those handy with Google Translate) will have noticed that Hyperspace's album title is written in Japanese on the artwork. In the lyric video for 'Dark Places', the lyrics are written in both English and Japanese.
Having described Hyperspace as being about "finding peace in the moment", Beck has also sought to find clarity through simplicity on the album. Talking to the NME in October, he said he wanted to let the songs "be simple and let them breathe", adding that Hyperspace's co-producer, Pharrell Williams, "is a master minimalist… I've really tried to reform myself to let it be more simple."
The new song also comes a month ahead of Beck's performance at the Intersect Festival in Las Vegas. While no official Hyperspace tour dates have been announced, Beck's touring schedule appears to be in no danger of slowing down – and, as with his music, his live shows continue to keep fans guessing. In October he appeared at a secret fundraiser for LA's Hammer Museum, before headlining the Tecate Love Out festival in Monterrey, Mexico. As he travels through hyperspace, there's no guessing where he's going to pop up next.
Hyperspace is out on 22 November. Pre-order it here.
Format:
UK English