There Beneath The Blue Suburban Skies: Paul McCartney Back In Liverpool For 'Carpool Karaoke'
McCartney revisits his home town landmarks, sings along with his hits and stages a surprise gig at a tiny pub.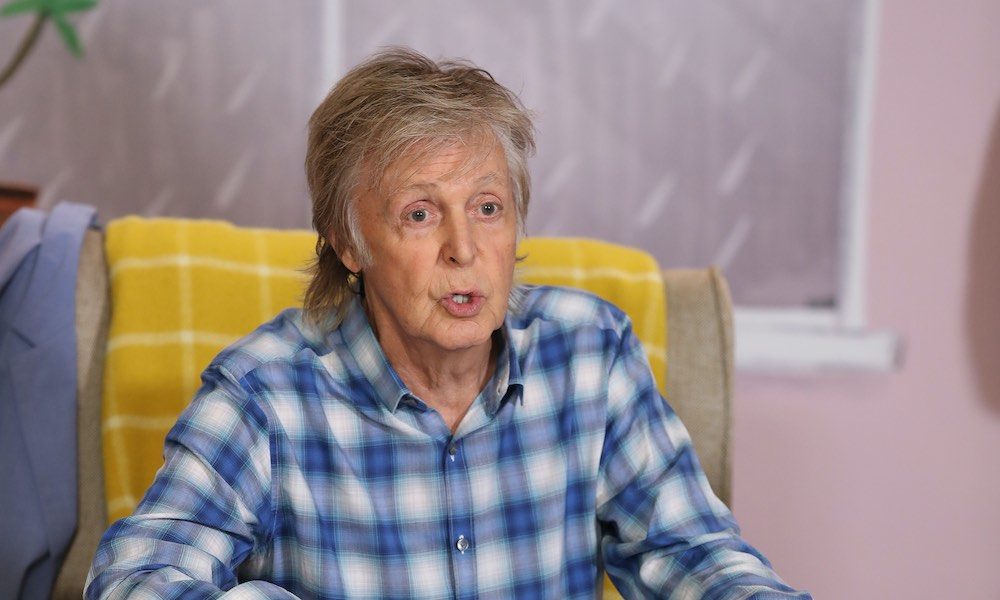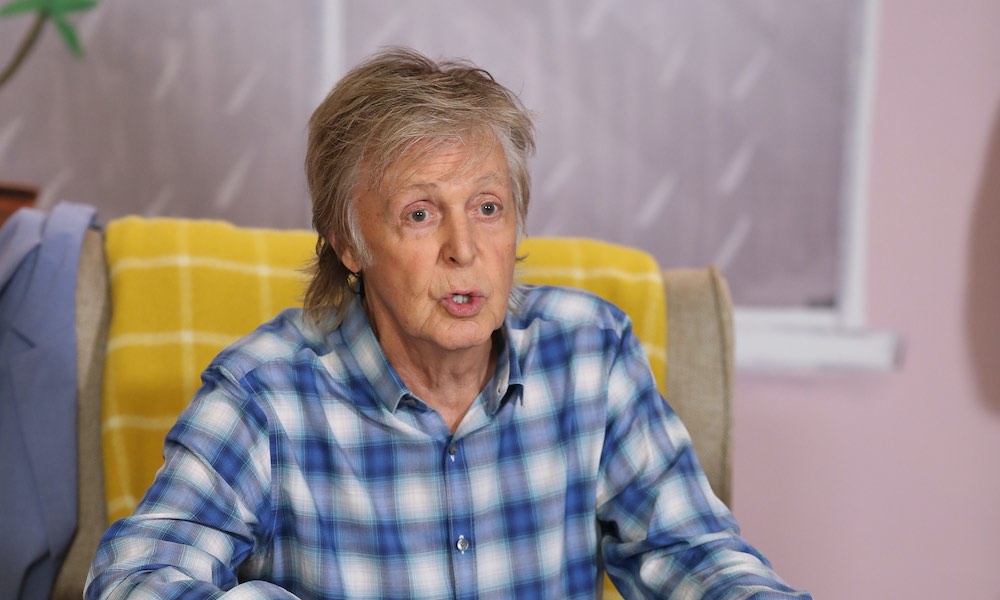 The episode of the popular Carpool Karaoke feature with Paul McCartney, on The Late Late Show With James Corden, aired last night (21 June) on CBS. It found the former Beatle in good voice, both in story and song, as he took the show's presenter around his home town of Liverpool to point out some of the landmarks that figured in his early years and in his songwriting.
During the clip, which you can see below, McCartney and Corden sang along with many Beatles standards, unsurprisingly including the Rubber Soul opener 'Drive My Car' as well as 'Penny Lane,' 'Blackbird' and 'Let It Be.' The latter song prompted Paul's story of how it had been inspired by his mother coming to him in a dream to tell him "everything was going to be ok."
Paul McCartney Carpool Karaoke
Also featured was McCartney's new song 'Come On To Me,' one half of the newly-released double A-sided single which previews his forthcoming Egypt Station album, due on Capitol in September.
The guided tour also saw the pair drive past St. Barnabas, the church where McCartney was a choirboy; visiting the barber shop mentioned in 'Penny Lane' and observing the sign for that celebrated street, which Paul signed as they stopped for one of many selfie photographs. Looking at the autograph, Corden remarked: "Someone's going to come up and go 'That's never him.'"
Walking down the street and shaking hands of countless admirers, as crowds followed him in large numbers, McCartney said: "The last time I was 'round here, there certainly was nobody noticing me at all." |
He then visited the home where he grew up, now a National Trust house, which as he commented to BBC Radio 2: "Normally when I'm up in Liverpool, I'll just drive up and pull up outside it and then say to whoever I'm with in the car 'Ok that was my old room there, this is where we used to live,' and I'll tell them a few stories and I'd drive off, I'd never go in. But James wanted to go in, so for the first time since I lived there, we went in and wow, it was kind of shocking."
The clip concluded at the tiny Liverpool Philharmonic Pub, where McCartney and his band amazed locals with a live performance including 'A Hard Day's Night,' 'Ob-La-Di, Ob-La-Da' and 'Love Me Do.' It concluded with an extended 'Hey Jude,' featuring Corden on stage and the audience singing in rapturous support.
Egypt Station is released on 7 September, and can be ordered here.
Format:
UK English