Billie Eilish Reflects On Her Career And Year In Fourth 'Vanity Fair' Interview
'I have made and created things that I don't think I ever would have created without this period of time…I'm grateful for what it's given me.'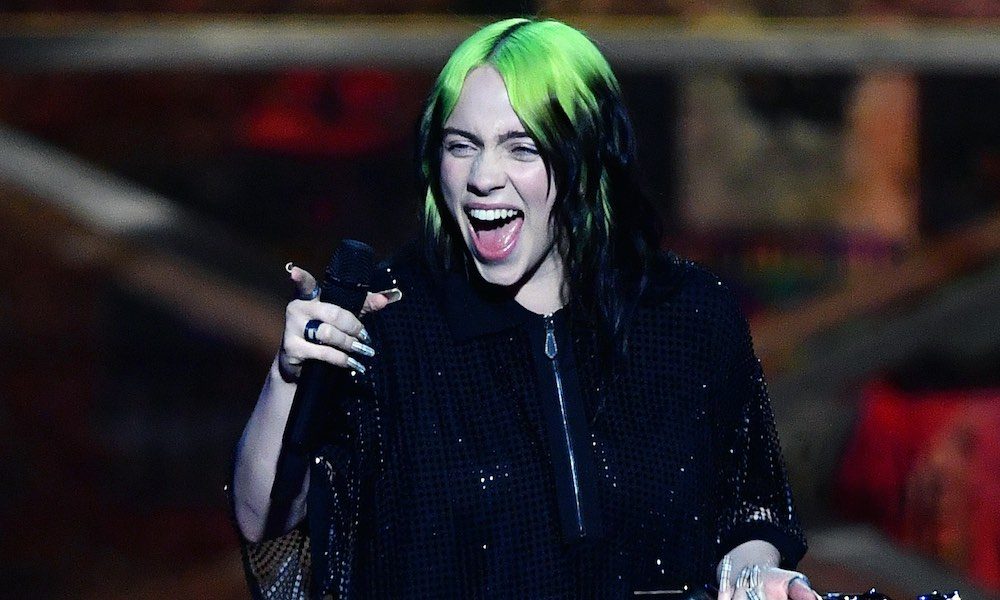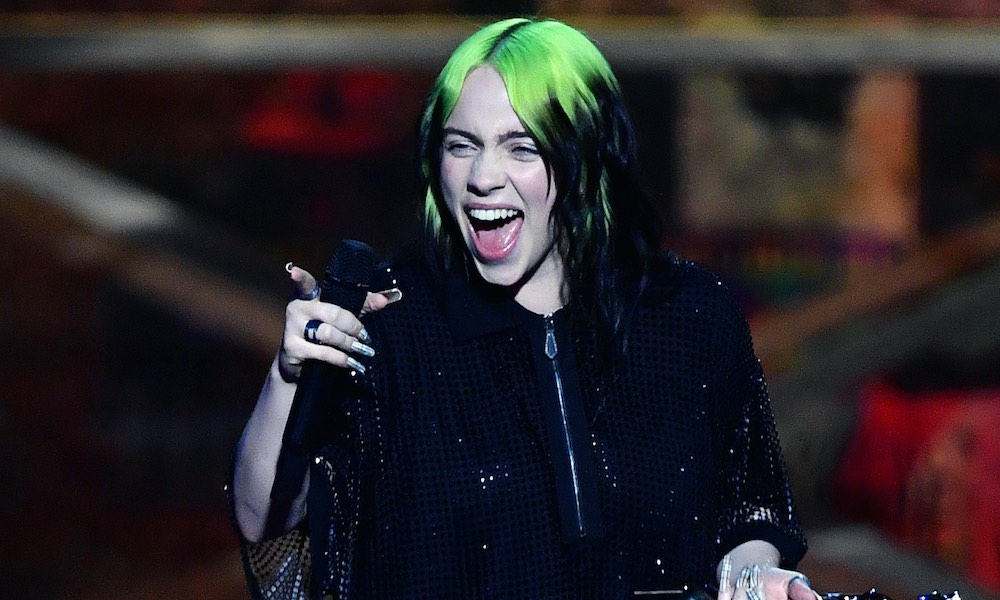 In what has become an annual tradition, Billie Eilish returned to Vanity Fair's studios for her fourth year in a row to revisit the same series of questions that she has answered since 2017. Tracking the Grammy Award-winning star's trajectory, the outlet played Eilish her past responses, so that she could better reflect on how her life and career have evolved. The results, as one might imagine, range from humorous to poignant.
Just in the course of one year, Eilish's career has flourished immensely – including winning five Grammy Awards in January, followed by a BRIT, a Juno, and several Billboard Music Awards, among others.
Also in January, Eilish was named as the performer of the title track for the latest James Bond installment, No Time to Die – making her the youngest artist ever to write and perform a Bond film theme.
At the Grammys, meanwhile, Eilish broke more records – becoming the youngest artist and first female to win four main award categories: Best New Artist, Album of the Year (for When We All Fall Asleep, Where Do We Go?), Record of the Year, and Song of the Year (both for "Bad Guy"). When We All Fall Asleep also won for Best Pop Album, while Eilish's brother and collaborator, Finneas, scored Grammys for Best Engineered Album, Non-Classical, and Producer of the Year.
Billie Eilish: Same Interview, The Fourth Year | Vanity Fair
Eilish sat for her first Vanity Fair interview when she was just 15, following her viral hit, "Ocean Eyes." At the time, she had an impressive following of 257,000 on Instagram. In 2020, Eilish's account boasts 67.5 million followers.
When asked how her life might change in a year, Eilish laughed, watching her 2019 response – as no one could have predicted the new normals that the coronavirus would bring on. She added that 2020 is "definitely not where I thought that I'd be currently, but I'm also not mad at it. I'm very, very lucky to have had this year play out the way it did. Because for a lot of people, it was literal hell, and I'm very aware that I have been pretty blessed for the fortune that I've had this year – even though the year has sucked. It's still, you know…We're alive still."
She added that while she was disappointed that her world tour was canceled after just three days, amid the pandemic, the unexpected time off proved to be productive. "I will say I have made and created things that I don't think I ever would have created without this period of time, this amount of time, and this, just, life itself…I'm grateful for what it's given me."
Listen to the Best of Billie Eilish on Apple Music and Spotify.