Black Pumas And Lucius Cover The Kinks' 'Strangers' For 'Life In A Day 2020' Trailer
The ad for the YouTube Originals documentary will lead into Super Bowl LV.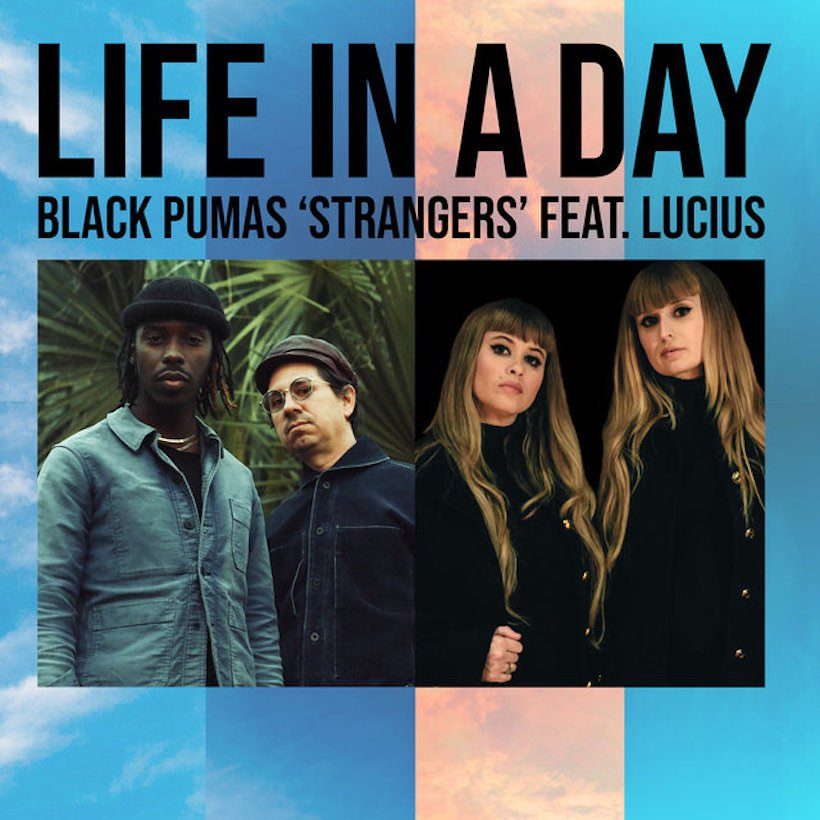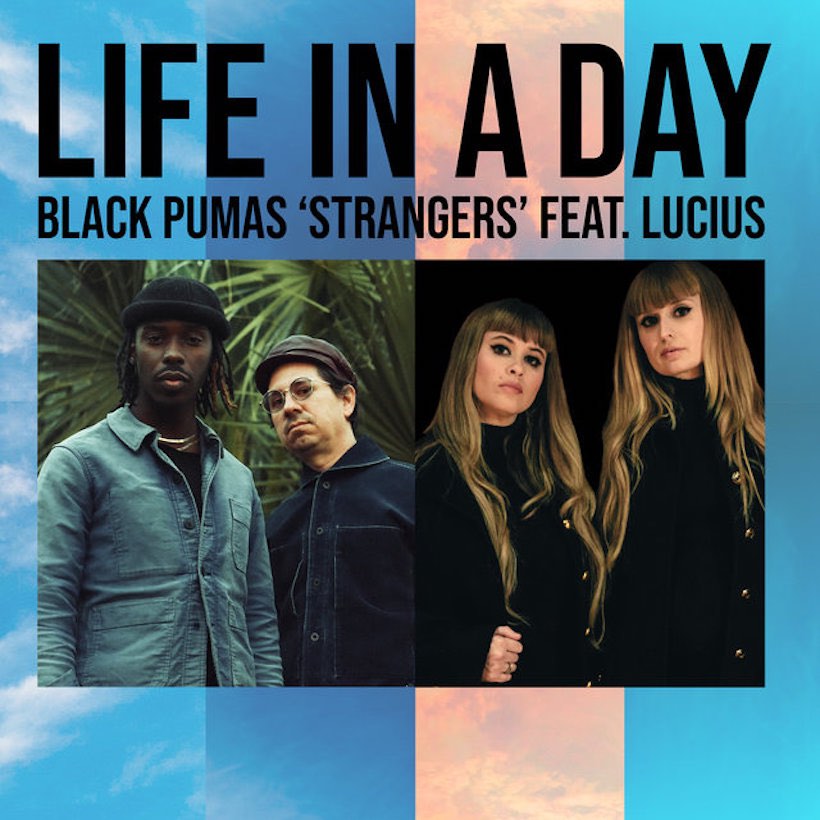 Austin psych-soul rockers Black Pumas teamed up with sisters Holly Laessig and Jess Wolfe of Lucius for a lushly-orchestrated cover of The Kinks' "Strangers." The stunning recording can be heard on the trailer for the YouTube Originals documentary, Life in a Day 2020, which makes its broadcast debut this Sunday on CBS, just ahead of Super Bowl LV.
The song, which originally appeared on The Kinks' 1970 album Lola Versus Powerman and the Moneygoround, includes the poignant lyrics "Strangers on this road we are on/We are not two, we are one." That sentiment could not be more perfect for Life in a Day 2020, which features crowdsourced footage from people around the world – all captured on July 25, 2020. The film, directed by Kevin MacDonald and executive produced by Ridley Scott and Kai Hsiung, marks the sequel to 2011's Life in a Day.
Strangers (From "Life In A Day")
"Life in a Day is a special project for YouTube, and we are thrilled to have Black Pumas and Lucius' inspired cover of The Kinks' beloved 'Strangers' magnify the collaborative spirit of the film," said Vivien Lewit, Global Head of Artist Relations at YouTube, in a statement. "We know there will be a lot of love for the song as it soundtracks this incredibly impactful ad."
In an interview with Billboard, Black Pumas' Eric Burton shared, "To me, 'Strangers' has a really interesting way of cutting through straight to the soul. I had such a good time inhabiting this honest reflection on love lost and the triumph that is a resilient human spirit."
Burton's bandmate Adrian Quesada added, "I think this is one of the most thoughtful records I have ever done. We wanted to show the original 'Strangers' its due respect. We really tried to honor the song and its timeless lyrics. The Lucius vocals gave the song another dimension, and I only wish we could have recorded with them in person."
The recording process, captured in a behind-the-scenes short, shows the four artists collaborating remotely, amid the pandemic. "There's so many things that tie us together," says Burton, as the clip opens. "Regardless of where you come from, what you're about, what you do on a regular day, what comes from your heart is bound to touch someone else's. We're all connected."
Black Pumas, meanwhile, kicked off 2021 with a performance for Joe Biden's inaugural special, Celebrating America. Coming up, the duo is nominated in three categories at the Grammy Awards, including Album of the Year for the deluxe edition of their acclaimed debut, Black Pumas.
Click here to listen to Black Pumas