Blink-182 Announce Las Vegas Residency At Palms Casino Resort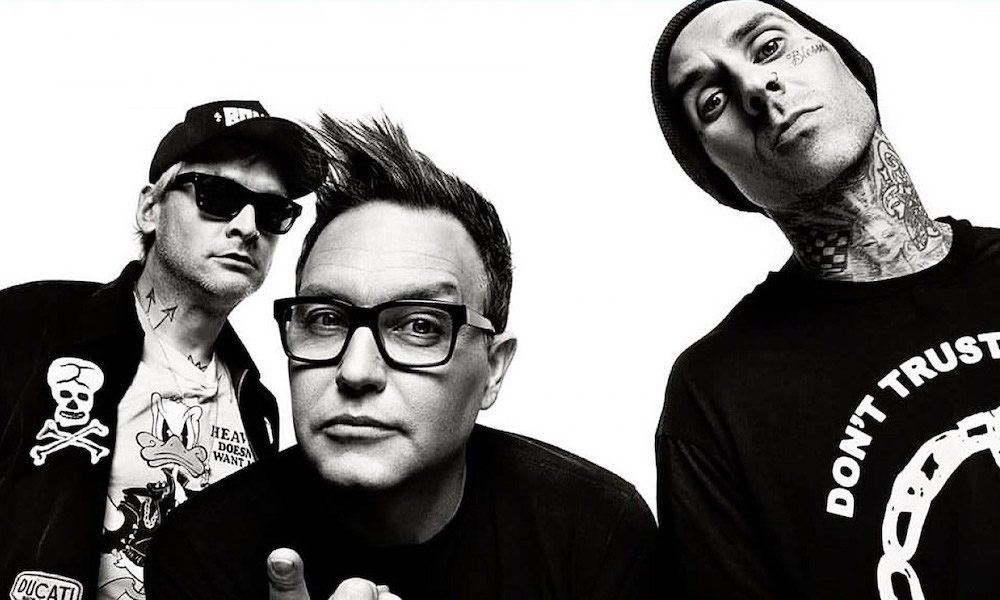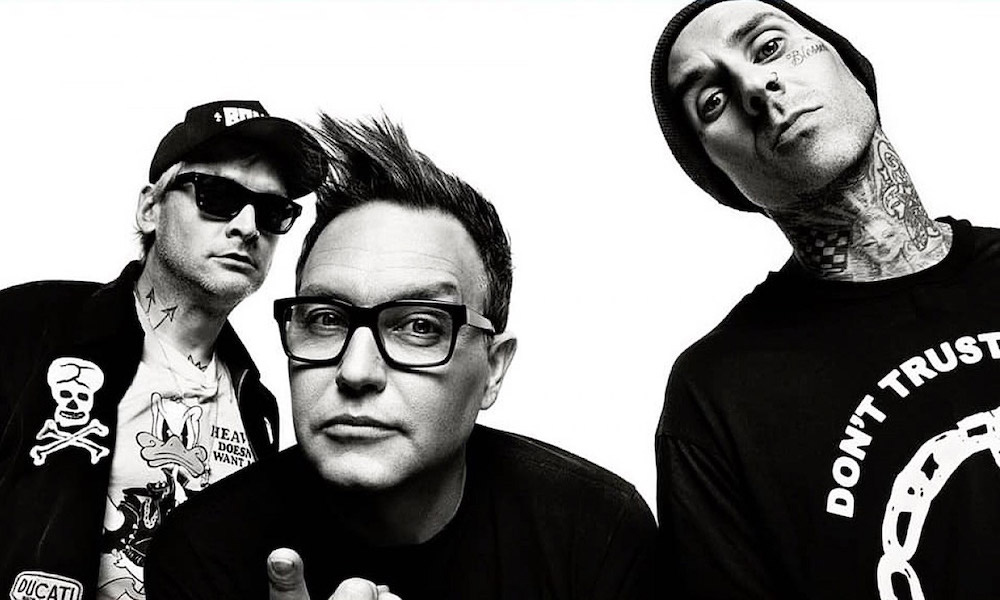 Blink-182 have announced their first-ever Las Vegas residency, known as 'Kings Of The Weekend' at the city's newly renovated Pearl Concert Theater, part of the Palms Casino Resort. The 16-show run, which begins on 26 May with dates through to November, is one of the resort's first major entertainment collaborations as part of its recently announced $620 million property-wide overhaul.
According to the announcement, the band – Mark Hoppus (vocals/bass), Travis Barker (drums), and Matt Skiba (guitar) – will bring "its nearly 25-year history of hit songs, inappropriate tales, and nonsensical antics to life in 'Kings of the Weekend,'" adding that "the band is busy creatively putting together a musical adventure for the Las Vegas residency."
Bassist Mark Hoppus told Rolling Stone: "When the Palms Casino asked us to do a residency here in Vegas, we said, 'Absolutely!'
"Now, we just have to cast our showgirls, create our setlist – a true throwback of Vegas classics with Sinatra, Liberace. Maybe we can even marry someone onstage. The possibilities in Vegas are endless."
"Blink-182 is one of those bands that crosses over multiple genres of music, and also transcends many generations of music lovers," said Palms Casino Resort General Manager Jon Gray. "They're a perfect fit for a true rock residency – our first at the Pearl."
blink-182 - First Date (Official Video)
Elsewhere in Blink-182 news, Hoppus, drummer Travis Barker and vocalist and guitarist Matt Skiba, launched their studio album California in 2016, with a deluxe version following in 2017. Speaking about the decision to release an expanded edition, Barker said: "We just felt like making more music so we jumped back in the studio. It started out as three or four songs – but we ended up with 12 that we were all excited about."
Blink-182 play the following 'Kings Of The Weekend' shows at Las Vegas' Palms Casino Resort across 2018:
May: 26-27
June: 08-09
June: 15-16
June: 23-24
October: 26-27
November: 02-03
November: 9-10
November: 16-17.
Explore Our Blink-182 Artist Page. 
Format:
UK English