Blondie Bring The Festive Cheer With New 12" EP, 'Yuletide Throwdown' Ft. Fab 5 Freddy
The EP's main cut was originally given away as a flexi-disc with 'Flexipop' magazine and is only now commercially available for the first time.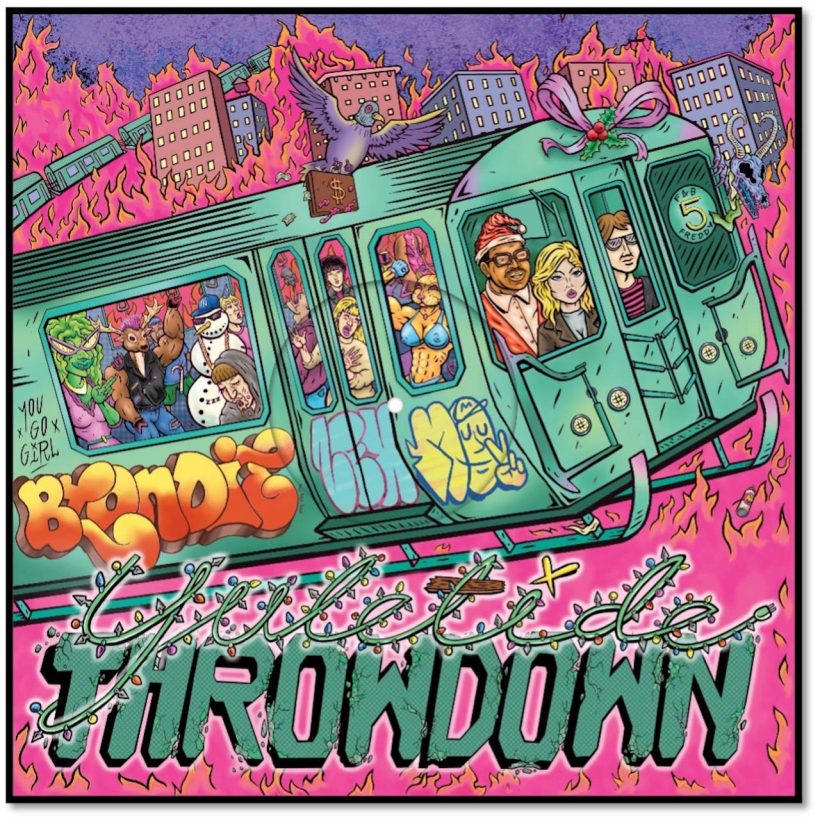 Blondie are hoping to bring a little more fun to the holiday season by announcing a brand new 3-track 12" limited edition EP, featuring "Yuletide Throwdown", the track co-written and performed with Fab 5 Freddy, recorded around the time of the band's ground-breaking hit, "Rapture", and using the same samples.
The ultra-rare 1981 holiday flexi-disc will be reissued for the first time on 180gm vinyl, following the discovery of the tapes in the Blondie archive. "Yuletide Throwdown" was originally given away as a coloured flexi-disc with Flexipop magazine and will only now be commercially available for the first time.
All the audio for "Yuletide Throwdown" has been fully remastered from the analog tapes and it comes packaged in a bespoke die-cut 'disco-bag'-styled sleeve with exclusive artwork by New York artist Hugogyrl. The new EP will also feature an exclusive remix by Cut Chemist. It's set for release on October 8 through USM-Capitol/Numero Group, with a limited edition vinyl edition set for release on November 5.
One of the most important and future-embracing songs in Blondie's canon, "Rapture" featured on the band's fifth studio album Autoamerican. Written by Debbie Harry and Chris Stein, and produced by Mike Chapman, the song was released as the second and final single from the album in January 1981, by Chrysalis Records. Musically, "Rapture" is a combination of new wave and hip hop with a rap section forming an extended coda.
Debbie Harry and Chris Stein were friends with Brooklyn and Bronx-based hip-hop artists such as "Fab 5 Freddy" Brathwaite in the late 1970s. Freddy took Debbie and Chris to a rap event in the Bronx one night in 1978, and they were both impressed by the skill and excitement as MCs rhymed lyrics over the beats of spinning records and people lined up for a chance to take the microphone and freestyle rap.
Debbie and Chris went to a few more such events, before deciding to write a rap song of their own in late 1979. They decided to combine what they had seen and heard in the Bronx with Chic-inspired disco music. Keyboardist Jimmy Destri found some tubular bells in the back of the studio, which added a haunting touch to what became "Rapture".