Nashville's Bluebird Café Confirms 2021 Alive & The Bluebird Series
Notable songwriters Lucie Silvas, Erin Enderlin, Shane McAnally, and Josh Osborne are among those taking part.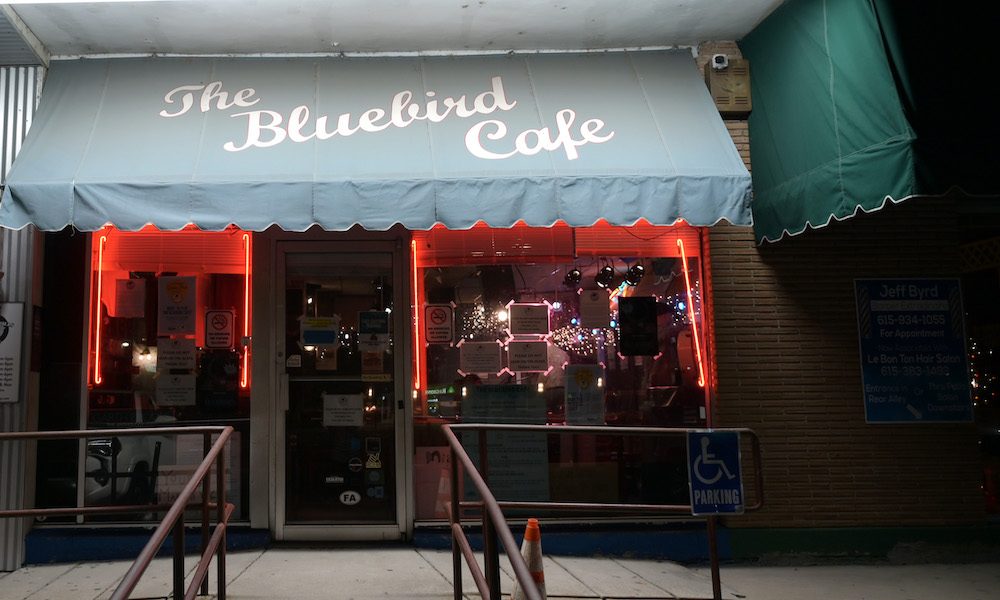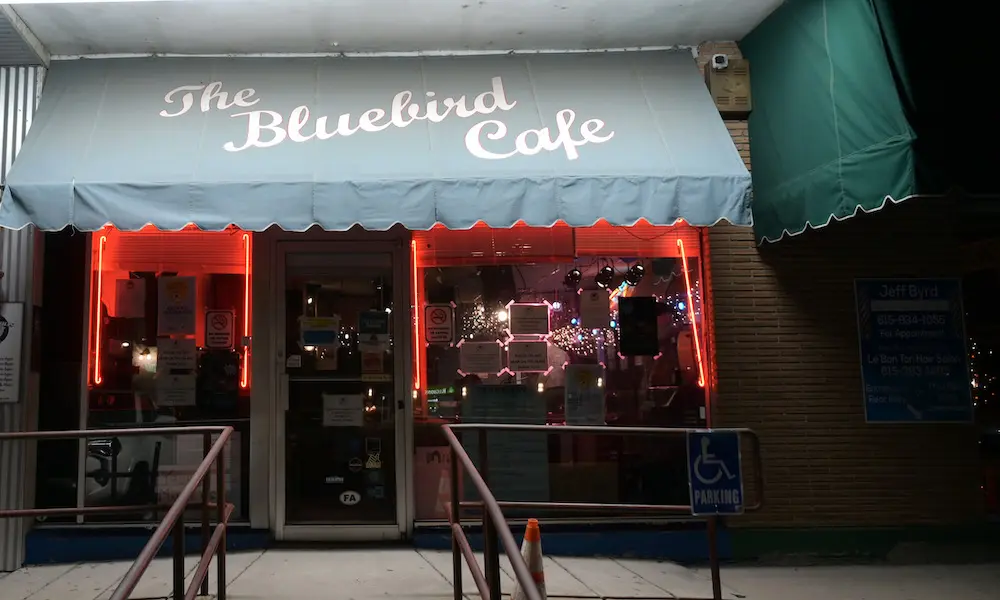 Nashville's celebrated Bluebird Café has confirmed the line-up for the first editions in the 2021 iteration of its long-running Alive & The Bluebird series featuring notable songwriters. Lucie Silvas, Erin Enderlin, Shane McAnally, and Josh Osborne are among those taking part in the shows, which will stream live from the Bluebird Café via StageIt.
The series, which begins tomorrow (January 7), will raise funds for Alive Hospice, extending the 28-year relationship that the venue has with the nonprofit hospice. The organization offers loving care to people in Middle Tennessee with life-threatening illnesses, support to their families and service to the community in a spirit of enriching lives.
The venue has also confirmed a new partnership with Green Door Gourmet, a 350-acre farm, on-farm market and agritourism destination in Nashville. Green Door will partner with Alive for a series of fundraisers at the farm, including concerts and invitation-only tastings.
Fifteen live streams
The 2021 Alive & The Bluebird series will feature 15 live streams, running each Thursday in January and the first Thursday of each month thereafter. The writer-artists featured in the coming weeks are:
January 7: Gary Burr, Georgia Middleman, Jim Photoglo
January 14: Marc Beeson, Lucie Silvas and friends
January 21: Erin Enderlin, Kendell Marvel, Waylon Payne
January 28: JT Harding and friends
February 4: Shane McAnally, Josh Osborne and friends
Tickets will cost $20 and attendance will be limited. From February, the Bluebird will continue to donate proceeds from one show each month to Alive. The Stageit live chat feature will allow audience members to send their applause, donations, requests, and messages to the performers.
A joyful reunion
Kimberly Goessele, president/CEO of Alive Hospice, says: "Over the past 28 years, Alive & The Bluebird has become a joyful reunion where old friends reconnect, and new members of the community are welcomed into the circle. This year's event will embody that same spirit."
Erika Wollam Nichols, president/GM of the Bluebird Café, adds: "This year forced all of us to think more about what really matters and find creative ways to sustain our work. When it came time to start planning Alive & The Bluebird, we knew we couldn't let uncertainty overshadow a beautiful tradition that means so much to our community."