BRKN LOVE Share The Video For Upbeat New Song, 'Like A Drug'
The Toronto alt-rockers' new clip features guest star, Mlny Parsonz from Royal Thunder.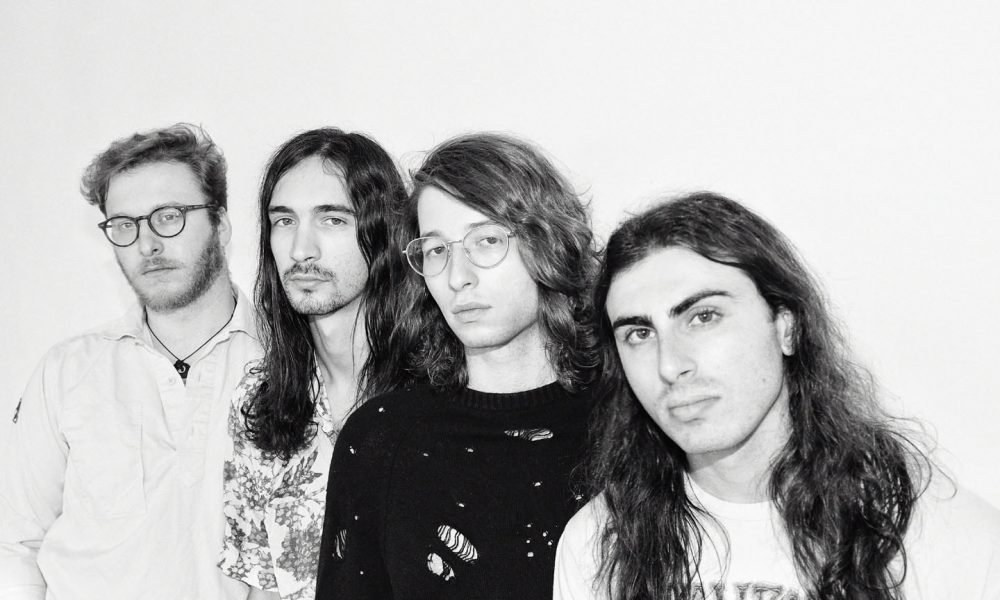 Toronto-based alt-rock band BRKN LOVE have today released new single, "Like A Drug". The track arrives with an accompanying music video featuring Royal Thunder frontwoman, Mlny Parsonz and you can watch it below.
Songwriter and frontman Justin Benlolo says: "I became infatuated with 70's disco and funk over the last year, I really loved that a lot of those influences were showing up in modern music again. In this song, we decided to embody the groove of those timeless classics whilst mixing in our own blend of dark and moody riff-rock. In a sense, this is a rock and roll party song.
"Lyrically, "Like A Drug" is the story of star-crossed lovers who are tied up in a toxic relationship. It's become a "one sided" relationship, yet this person still justifies their love while being an absolute piece of garbage. As I've grown older, I've seen this happen too many times and decided it would be an interesting thing to touch on. I think a lot of people could relate to this and are probably in that situation right now. I tried to think of what the "bad guy" might be thinking in this context and what motivates them. All in all, while the lyrics may be serious, I hope this song makes you get up and move!"
"We also shot a video in between a few shows last Fall – our most silly and fun yet! Ultimately, we decided that this song and its up-beat feel, needed a cheeky video to accompany the vibe. Our friend, Mlny Parsonz (Royal Thunder), was cool enough to come down to the shoot and play a part in this as well. I'm very excited for everyone to hear this thing and I hope you'll be ready for what we got coming next. Thank you."
"Like a Drug" follows previous single "Dead Weight" which BBC Radio One's Indie Show presenter Jack Saunders called "The new age of rock and roll."
Meanwhile, BRKN LOVE are gearing up to play a number of shows across North America in support of Badflower. Starting on April 9 in New York, the spring run consists of 18 shows.
BRKN LOVE play the following shows:
4/9: Empire Live – Albany, NY
4/10: Rec Room – Buffalo, NY
4/12: Rams Head Live – Baltimore, MD
4/13: Elevation 27 – Virginia Beach, VA
4/14: The Underground – Charlotte, NC
4/15: The Senate – Columbia, SC
4/16: House of Blues – Myrtle Beach, SC
4/17: Music Farm – Charleston, SC
4/19: High Dive – Gainsville, FL
4/21: Haute Spot – Cedar Park, TX
4/22: The HiFi – Dallas, TX
4/23: George's Majestic Lounge – Fayetteville, AR
4/25: Waiting Room Lounge – Omaha, NE
4/26: Crusen's – Peoria, IL
4/27: Majestic Theatre – Madison, WI
4/29: House of Blues – Cleveland, OH
4/30: The Vogue – Indianapolis, IN
5/1: Mercury Ballroom – Louisville, KY