Watch The Video For BRKN LOVE'S New Single 'Dead Weight'
The new track signals the first new music from the band since their covers of both Post Malone's 'Allergic' and Bishops Briggs' 'River'.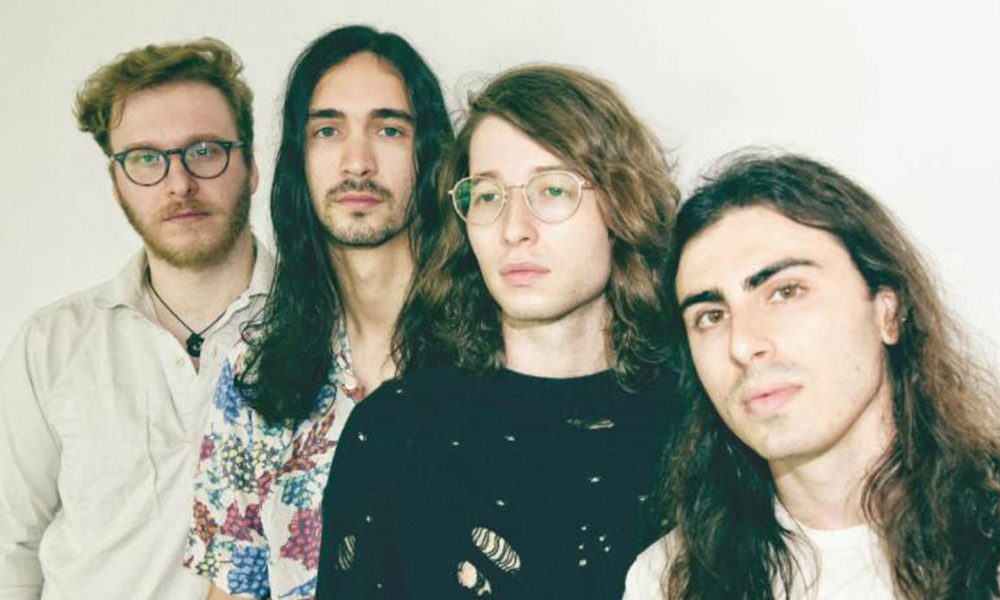 Toronto-based alt-rock band BRKN LOVE have today released new single "Dead Weight". The track arrives with an accompanying music video directed by Bad Beard and Justyn Moro, which you can check out below.
Songwriter and frontman Justin Benlolo says of "Dead Weight", "We all had a moment in the last few years, where we felt useless. There was nowhere to go and nothing to do. I had been sitting on this song idea, but I never knew what it meant to me until everything disappeared. What I had once felt as an angst-ridden teenager was coming back again and this song became a way to channel my inner dialogue.
In a sense, the song is really about the dangers of your own mind and the places that it goes when you least expect it. Sometimes it feels good to lean into the darkness and know that there is always a light at the end of the tunnel. That being said – we've been dying to get this out and show the world what the next step of BRKN LOVE sounds like! Coupled with a music video we literally shot within three days of changing our lead single, I have to say that this is my favorite thing that we've done so far. Stay tuned for what's to come next because we have a whole lot more. Let's rock and roll."
Fronted by the compelling Justin Benlolo, BRKN LOVE's "Dead Weight" signals the first new music from the band since their covers of both Post Malone's "Allergic" and Bishops Briggs' "River".
"River" specifically was recorded for a special deluxe version of their debut record and has become something of a viral sensation, with more than 40,000 unique videos featuring the track created on TikTok boasting over 825 million total views, and another 38 million views on all other user-generated content platforms.
Meanwhile, BRKN LOVE are gearing up to play a number of shows across Canada in support of Big Wreck and Monster Truck. The run has now been split into two legs, with the first bout of shows hitting this December and a second in March & April 2022.
BRKN LOVE play the following Canadian shows with Big Wreck and Monster Truck in December 2021:
12/2 Bellevelle, ON @ Empire Theatre
12/3 London, ON @ London Music Hall
12/4 Toronto, ON @ HISTORY
12/6 Belleveille, ON @ Empire Theatre (second show)
12/7 Ottowa, ON @ Bronson Centre
March/ April 2022 Shows With Big Wreck & Monster Truck:
03/25 Sidney, BC @ Mary Winspear Centre, Bodine Hall
03/26 Abbotsford, BC @ Abbotsford Centre
03/28 Kelowna, BC @ Kelowna Community Theatre
03/29 Red Deer, AB @ Red Deer Memorial Centre
03/30 Calgary, AB @Macewan Hall
04/01 Grand Prairie, AB @ Bowes Event Centre
04/02 Edmonton, AB @ Midway
04/04 Moose Jaw, SK @ Moose Jaw Culture Centre
04/05 Saskatoon, SK @ The Roxy
04/06 Winnipeg, MB @ Burton Cummings Theatre.