Bullet For My Valentine Release New Album 'Gravity, Announce In-Store Dates
The new album was released available digitally and physically, on June 29th via Search & Destroy/ Spinefarm Records.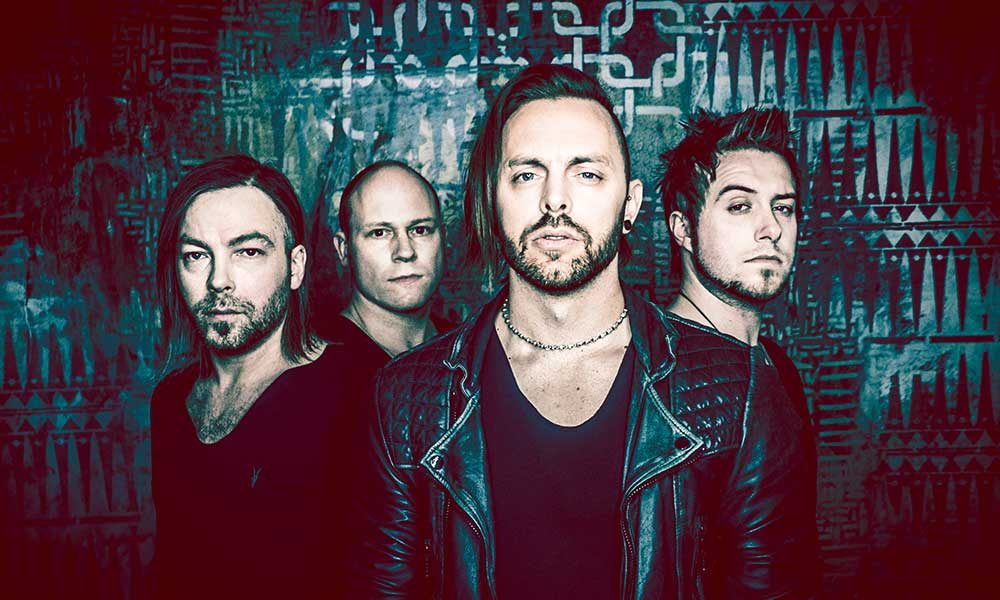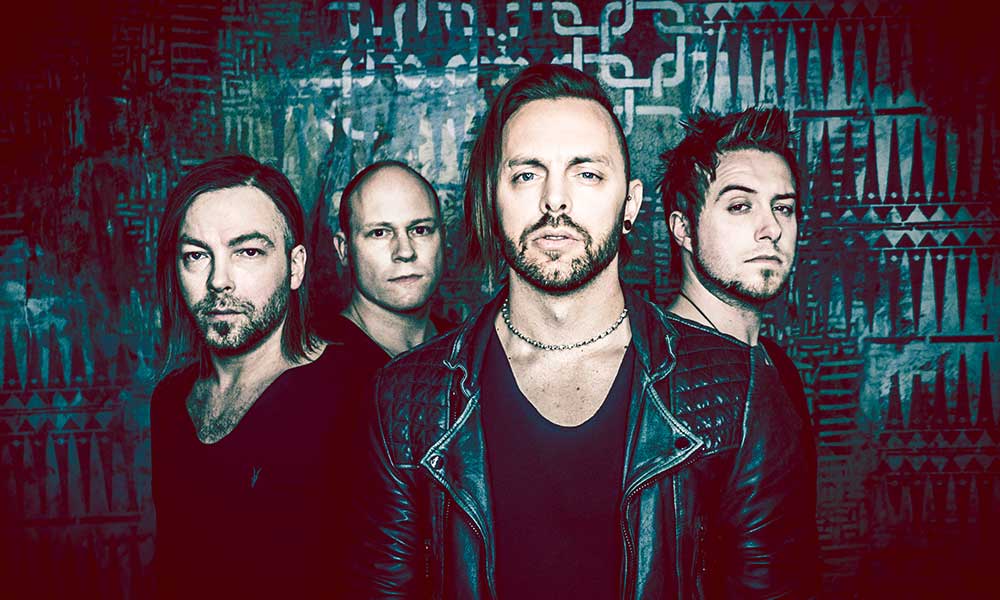 In support of their long-awaited new album Gravity, Bullet For My Valentine have confirmed a series of UK in-store events. Following over 9 million Spotify pre-release streams of singles, 'Over It', 'Piece of Me' and 'Letting You Go', plus 12 million official YouTube streams, Gravity was released available digitally and physically, on June 29th via Search & Destroy/ Spinefarm Records.
The follow-up to 2015's Venom marks BFMV's full-length recording debut with new drummer Jason Bowld who has been touring with the group for the past two years, and bassist Jamie Mathias, who joined the band after the last disc was completed.
"Over the last 12 months, I've been thinking about the word 'contemporary' a lot," BFMV frontman Matt Tuck said of Gravity. "And I feel this is a contemporary record. It's not an old-school, heart-on-your-sleeve influences thing. We've done that so let's move forward and make the band more interesting. We don't want to alienate anyone… but we don't want to write the same shit anymore. Metalheads will enjoy this. I actually feel the softer electronic parts make the heavy moments even more crushing. It's about engaging the listener and taking them on a journey, messing with their heads a bit…"
The band will be appearing at the following HMV UK in-store events to sign copies of Gravity:
July 02: HMV 363 London, Oxford Street @ 6:00 PM (Doors open: 5:30pm)
July 03: HMV Newcastle @ 5:30 PM
July 04: HMV Birmingham Bullring @ 5:30 PM
July 05: HMV Cardiff @ 5:30 PM.
Bullet For My Valentine will be connecting directly with their fanbase on release date and beyond. They participated in a Q&A session with fans on Twitter on Friday, 29 June. A Facebook Live Q&A session is planned for next week.
Meanwhile, BFMV have announced a 2018 UK & European tour spreading over October and November, including two arena slots for the UK, taking place on 10 November at Alexandra Palace, London, and on 11 November at Motorpoint Arena, Cardiff. Of Mice & Men will appear as support on all shows.
Bullet For My Valentine Play the following UK and European dates:
October:
24: Columbiahalle Berlin, DE
26: Jahrhunderthalle Frankfurt, DE
27: Palladium Cologne, DE
28: Zenith Munich, DE
30: Samsung Hall Zurich, CH
31: Estragon Bologna, IT.
November:
03: Haus Auensee Leipzig, DE
06: Casino de Paris, Paris, FR
07: Rockhal Esch-sur-Alzette, LX
08 013 Tilburg, NL
10 Alexandra Palace London, UK
11 Motorpoint Arena Cardiff, UK.
Format:
UK English