C2C 2016 Day 3: Stapleton, Musgraves & Church On Sunday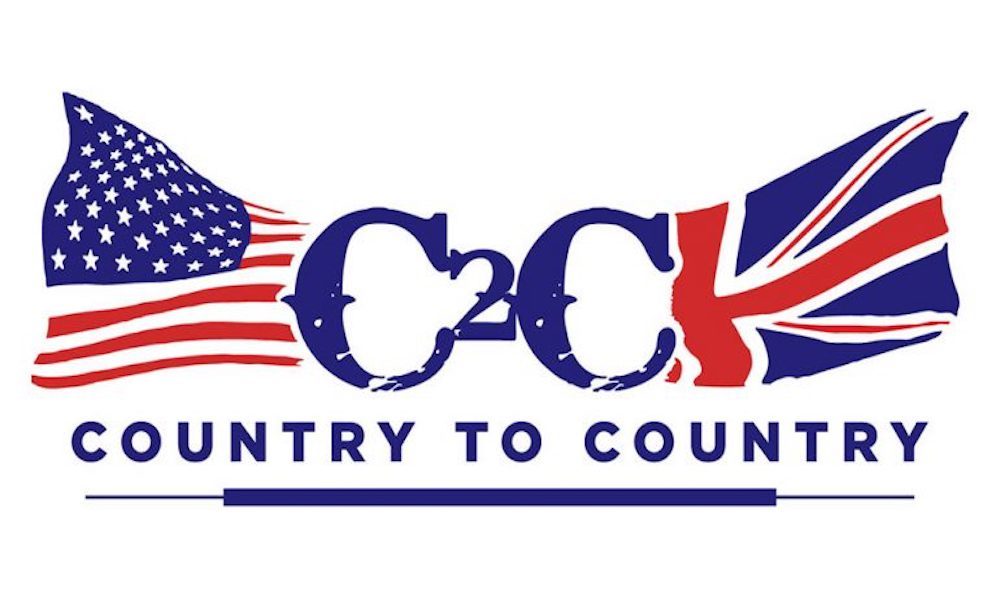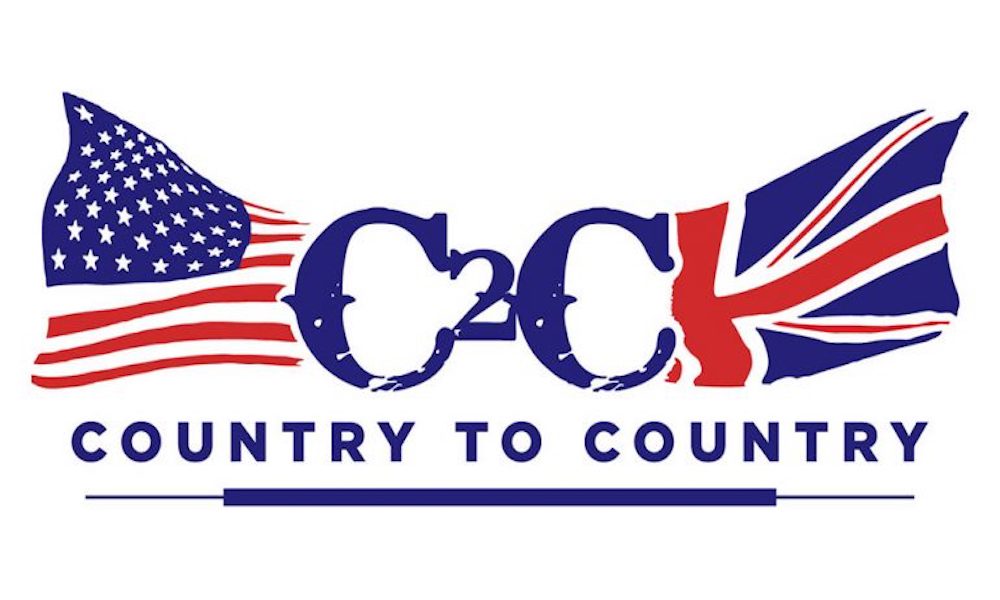 The newly voracious appetite of London audiences for country music continued unabated on a final day of the 2016 Country to Country Festival at The 02 yesterday (Sunday 13). It was a last instalment featuring daytime highlights by some current US stars of the format now making inroads here, notably Old Dominion, and stirring shows on the main bill by Chris Stapleton, Kacey Musgraves and headliner Eric Church.
An audience of devotees seizing the chance to find out about the inner workings of the country music genre, from some of its most important executives, gathered at the Radio 2 Country stage at midday. uDiscover writer Paul Sexton, part of the digital pop-up station's broadcast team and co-presenter with Alex Lester of its live C2C coverage on Saturday, hosted the Nashville Heavy Hitters panel, interviewing four of the city's key executives.
The line-up featured Ali Harnell, senior VP of AEG Live, who curates talent for C2C; artist manager Susan Bank of Red Light Management; and the Chairman/CEO figureheads of two major label groups in the US, Mike Dungan of Universal Music Group Nashville and Randy Goodman of Sony Music Nashville. They shared war stories about working, variously, with such stars as Tim McGraw, Miranda Lambert, Darius Rucker, Keith Urban and many others.
Sexton then introduced one of Bank's charges as a manager, newcomer Brooke Eden, onto the Radio 2 Country stage for the final show of her first UK visit. Her pop-leaning set included a cover of James Bay's 'Hold Back The River' and closed with her current, rockier single 'Daddy's Money.'
Old Dominion, who've made their breakthrough with the single 'Break Up With Him,' were then big winners on the same stage, as they had been the night before at the C2C Official Aftershow Party. Their relaxed and humorous stage manner added immensely to the effect of songs from their Meat and Candy album, also including the current single 'Snapback.' They play London's Hoxton Bar & Kitchen tonight (Monday).
As early as 4.35pm, it was time to make for the arena itself, where Texan troubadour Andrew Combs made a great impression with songs from his All These Dreams album. Some gorgeous guitar textures featured throughout, notably on the excellent 'Month Of Bad Habits.'
A three-song cameo by Striking Matches on the acoustic Yamaha Stage enhanced an international reputation born at the previous two C2C festivals, before the greatly-anticipated European debut of the CMA and Grammy award-feted Chris Stapleton. In a stripped-down band setting with his wife and muse Morgane on backing vocals by his side, Stapleton's evocative guitar playing, gruff but supple voice and modest, soft-spoken style immediately won over the crowd, especially on the Traveller album's 'Whiskey And You,' 'Might As Well Get Stoned' and 'Tennessee Whiskey.'
Another new name to London, Frankie Ballard, played a brief set on the Yamaha Stage ahead of UK shows of his own this week, and hinted at his rock 'n' roll education with an Elvis medley. As the evening arrived, so did Kacey Musgraves, in an eye-catching outfit and with her band bedecked in pink suits with flashing lights. After a mercurial rise and frequent UK visits since her emergence with Same Trailer, Different Park, Musgraves knows she's among friends here, and told us how much she appreciated it.
Highlights from that album and the subsequent Pageant Material included 'Step Off,' 'Late To The Party' and 'Follow Your Arrow,' augmented by covers of Gnarls Barkley's 'Crazy,'; her contribution to the  We Love Disney album, 'A Spoonful Of Sugar'; and a final farewell of 'These Boots Are Made For Walkin."
The night, and this year's event, culminated with Eric Church, the Nashville individualist who has gone from being one of The Outsiders, to quote one of his album titles, to one of country's premier attractions. Church and his band worked through songs from his decade-strong catalogue including the title track from another autobiographically-titled album, the current Mr. Misunderstood. 
He may have been battling vocal problems, but Church got into his stride as he delivered 'Smoke A Little Smoke,' from 2009's Carolina, his 'Springsteen' tribute that incorporated The Boss' own 'Dancing In The Dark,' and an encore of the current album's 'Three Year Old.' So ended a truly momentous weekend, with many of the scores of thousands of visitors already anticipating the fifth annual C2C on 10-12 March, 2017, for which early-bird tickets go on sale on Friday (18).
Format:
UK English