Carrie Underwood Confirmed For The Long Road Festival
The brand new music and lifestyle festival takes place from 7 – 9 September 2018 in the grounds of Leicestershire's Stanford Hall.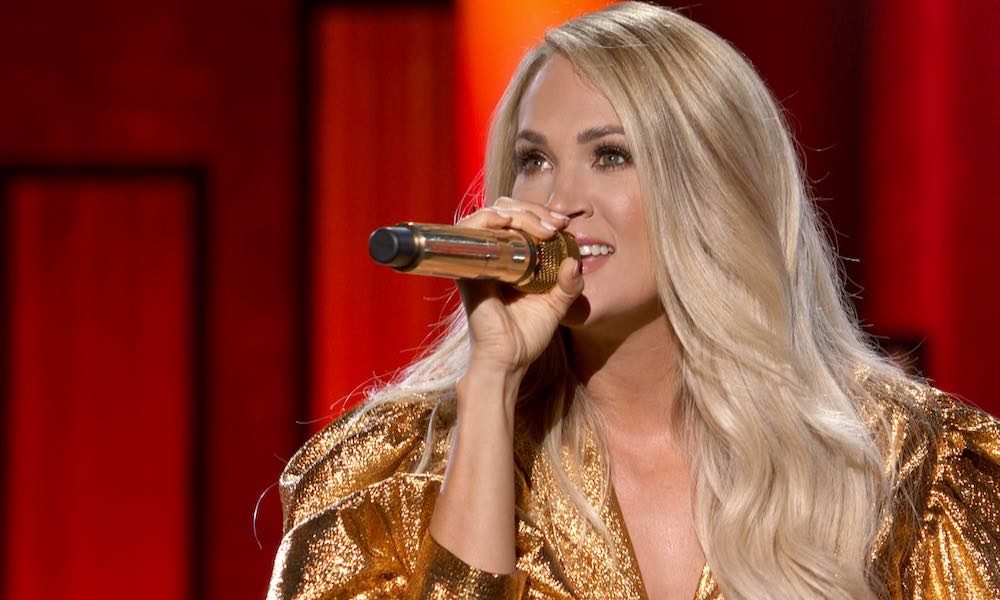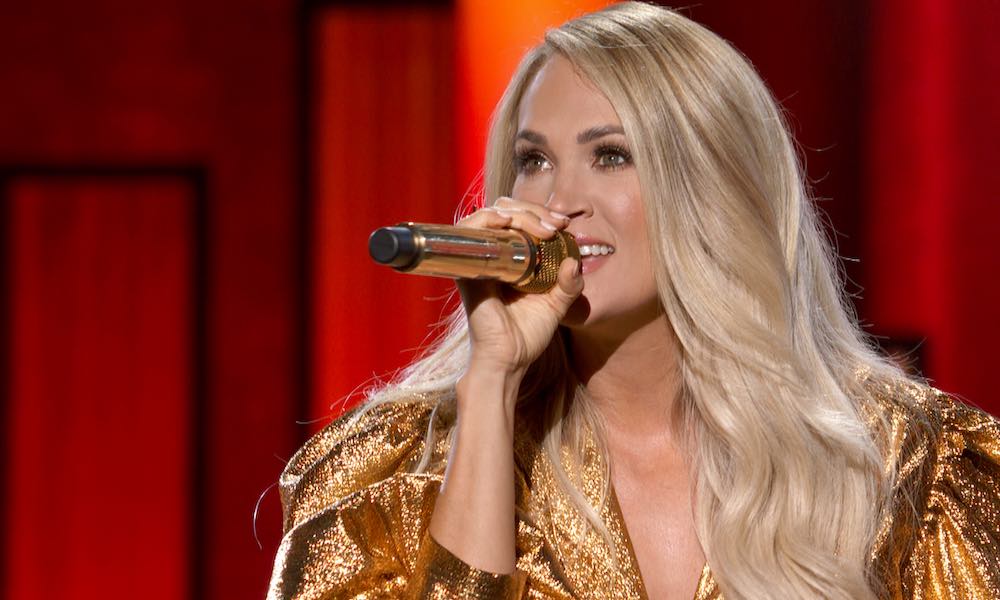 Seven-time Grammy Award-winning country superstar Carrie Underwood has been added to line-up for Leicestershire's much-anticipated 3-day festival, The Long Road, in September.
The brand new music and lifestyle festival takes place from 7 – 9 September 2018. Underwood joins a long list of acts from across the country, Americana and roots spectrum already confirmed for the 3-day event including The Shires, Lee Ann Womack, Billy Bragg, Angaleena Presley, Catherine McGrath, The Wandering Hearts, Una Healy, Ward Thomas, Joshua Hedley, Charlie Worsham, Elizabeth Cook, Danielle Bradbery and many more.
"I'm thrilled to be a part of this exciting new festival that celebrates the heart and soul of country music on a global stage!" Carrie Underwood says of her forthcoming Long Road appearance.
Underwood emerged from the promise of her 2005 American Idol win to become a true multi-format, multi-media superstar, spanning achievements in music, television, and film and propelling her to international stardom. A seven-time Grammy Award winner, she has sold 64 million records worldwide and recorded 26 #1 singles, 13 of which she co-wrote. She will release her new studio album, Cry Pretty – which features the hit lead single of the same name – on 14 September, a few days after her performance at The Long Road.
Taking place within the grounds of Stanford Hall in Leicestershire from September 7 – 9 2018, and curated by Tennessee-born country music specialist and radio presenter Baylen Leonard, The Long Road will present one of the UK's largest, most authentic celebrations of country, Americana and roots music featuring five stages of live performances, authentic down home cookin' and a wide range of themed outdoor activities.
The festival has also partnered with an array of organisations including BBC Music Introducing, who will host a stage fronted by presenter of BBC Radio 2's weekly country show Bob Harris showcasing a selection of up and coming country and Americana acts. The Birthplace of Country Music, The Bluegrass Situation (BGS), The Americana Music Association UK, and independent UK label Loose Records, will also all be involved in bringing artists to the festival to showcase an array of international talent.
The full line-up to date is as follows:
Carrie Underwood
Lee Ann Womack
The Shires
Billy Bragg
Aaron Watson
Angaleena Presley
Brent Cobb
Danielle Bradbery
Ward Thomas
Una Healy
Charlie Worsham
Ashley Campbell
The Lone Bellow
The Wood Brothers
Elizabeth Cook
Joshua Hedley
The Wandering Hearts
Caroline Spence
Zack Logan
Catherine McGrath
Frontier Ruckus
Folk Soul Revival
Dori Freeman
Andrew Alli
The Brummies
Logan Brill
American Young
Striking Matches
Laura Oakes
Luke Winslow-King
Ruby Boots
Ferris & Sylvester
Andy Brown
Kashena Sampson
Danni Nicholls
Parker Millsap
Yola Carter
William The Conqueror
Jarrod Dickenson
Dimpker Brothers
Danny and The Champions of the World
Megan O'Neill
Two Ways Home
Holloway Road
Kevin McGuire
Twinnie
Jess and The Bandits
Gary Quinn
Treetop Flyers
The Arlenes
Joana Serrat
Cardboard Fox
Worry Dolls.
Long Road Day tickets start at £45*, Weekend No Camping tickets at £90 and Weekend Camping tickets start at £110* (*plus booking fees). Tickets and more information are available from the festival website.
Format:
UK English