Carrie Underwood Announces 'My Savior' Tracklist, Shares Preview Song
Underwood first performed the song, 'Softly And Tenderly,' at the 51st Annual CMA Awards in 2017.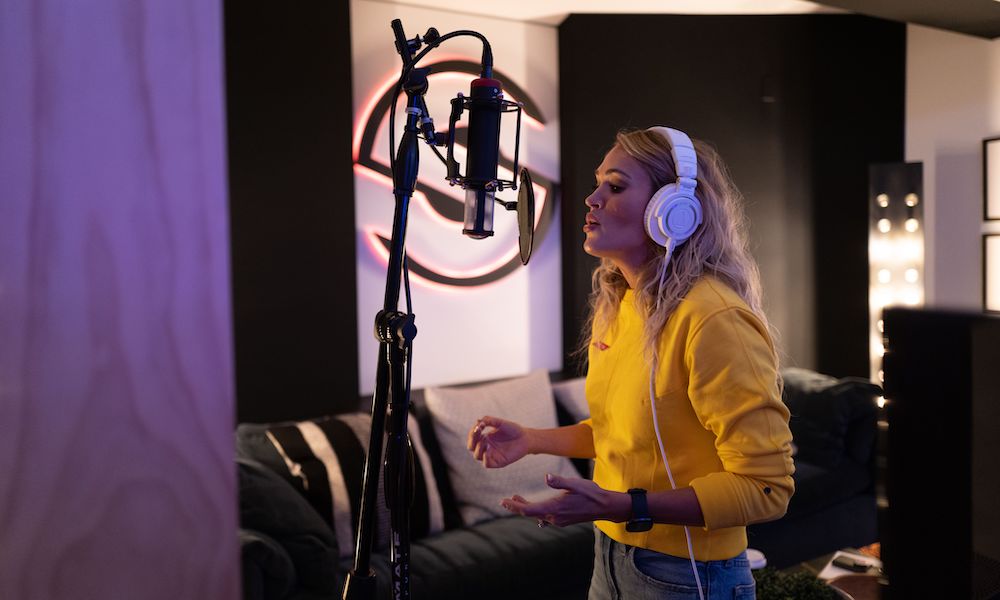 Carrie Underwood has announced the tracklist for her recently-announced album of gospel hymns, My Savior. The country superstar has also shared a new studio recording from it, "Softly And Tenderly," available now and as an instant grat track with pre-orders of the digital album. Underwood first performed the song during an In Memoriam tribute as part of the 51st Annual CMA Awards, which she hosted with Brad Paisley in 2017.
My Savior will be released worldwide on CD and digitally on March 26, and on vinyl on April 30. Highlights of the album include Underwood's duet with CeCe Winans, who is both the best-selling and the most-awarded female gospel artist of all time, on "Great Is Thy Faithfulness." Bear Rinehart, frontman of rock band NEEDTOBREATHE, sings harmony on another traditional hymn, "Nothing But The Blood Of Jesus."
Underwood and co-producer David Garcia's group of elite Nashville musicians featured on My Savior includes southern gospel and harmonica great Buddy Greene, guitarist and 10-time CMA Musician of the Year Mac McAnally, southern gospel piano virtuoso Gordon Mote, and the star's frequent collaborator, singer-songwriter and musician Brett James, on harmonies.
"This is an album I have always wanted to record," says Underwood. "When I set out to choose these songs, I wanted to include the beautiful, familiar hymns I grew up singing in church. There are several songs I have performed in the past, like 'Softly And Tenderly,' 'How Great Thou Art,' and 'Amazing Grace' that mean so much to me and I knew immediately we needed to record for the album.
"This music shaped who I am as a person and is the foundation of my career as a recording artist. I feel so blessed to get to share these songs with generations of people who love them as I do, as well as others who might be experiencing them for the first time."
My Savior is released on CD and digitally on March 26. Pre-order it here.
The My Savior tracklist is:
"Jesus Loves Me" (instrumental)
"Nothing But The Blood Of Jesus"
"Blessed Assurance"
"Just As I Am"
"Victory In Jesus"
"Great Is Thy Faithfulness" (featuring CeCe Winans)
"O How I Love Jesus"
"How Great Thou Art"
"Because He Lives"
"The Old Rugged Cross"
"I Surrender All"
"Softly And Tenderly"
"Amazing Grace"