Cruel Santino (FKA Santi) Announces New Album 'Subaru Boys: FINAL HEAVEN'
The album will be released March 4.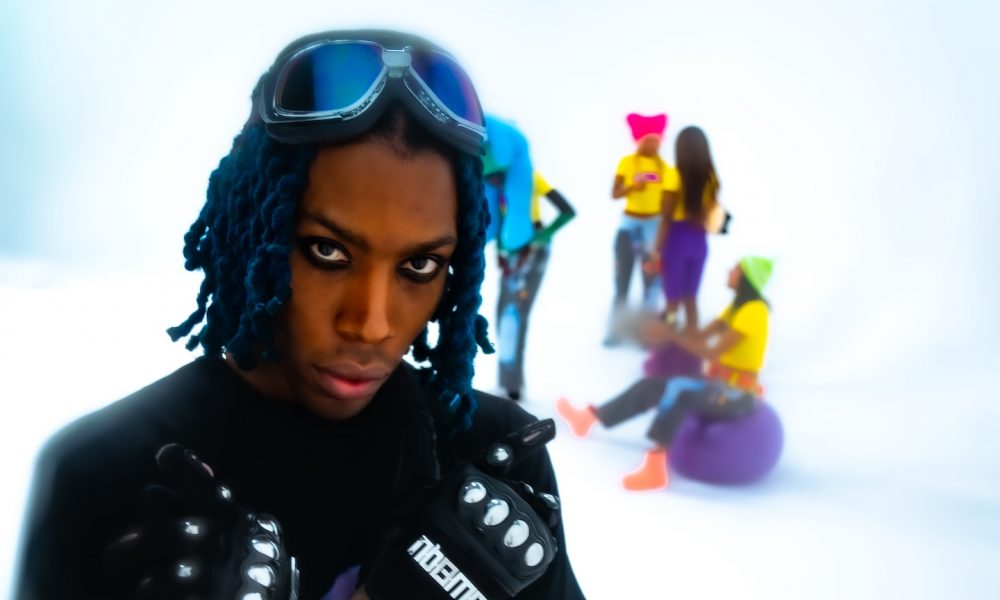 Nigerian multi-hyphenate Cruel Santino (fka Santi) has returned to announce the release of his sophomore album, Subaru Boys : FINAL HEAVEN (out March 4th).
The project, a 21-track conceptual album (co-produced by Cruel Santino), is broken up into multiple arcs, each with its own theme and navigator, guiding the listener through a sonic tale of war and glory. Joining Cruel Santino on this epic adventure are the project's special guests including Skepta, Amaarae, Koffee, Gus Dapperton, and a slew of new music darlings from the auteurial "Monster Boy" world.
Cruel Santino - SUBARU BOYS : FINAL HEAVEN (Official Album Trailer)
While announcing the album, Cruel Santino released an animated collage that shares snippets of each song off the album on his socials. Subaru Boys : FINAL HEAVEN will be released on Monster Boy — a joint venture deal that Cruel Santino announced with Interscope Records in 2020.
Santino burst on the music scene with the critically acclaimed debut album, Mandy & The Jungle (2019), dazzling fans with tracks like "Sparky," "Freaky," and "Rapid Fire" — moulding a genre unto himself fed by his love for pop-indie, alternative, rap, dancehall and more.
The definitive album was an ode to all the things that built the foundation of who Cruel Santino is — a genre agnostic creative force to be reckoned with. Alongside the fresh sounds, Cruel Santino also directed the visuals tied to the project, honing in on his craft with creative collective Monster Boy.
Pre-order Subaru Boys : FINAL HEAVEN.
Subaru Boys : FINAL HEAVEN Tracklist:
Double Vengeance
1. Matilda feat. Brazy
2. I told Gus I'm Dreamin
3. War In The Trenches
4. Tapenga
5. The Pearls feat. Maison2500
Mermaid Aqua
6. Heating Rocks
7. Mermaid Aqua
Subaru Girl Unlimited Special
8. Own Game feat. Bratzbih, EBEE & Seo
Final Champion
9. Deadman Bone feat. Koffee
10. Final Champion
11. Swagger Back feat. WifiGawd
12. Subaru Boys OST (Interlude)
First Heaven
13. First Heaven
14. Beautiful Nothing feat. Gus Dapperton
15. Born Again feat. Amaarae
16. Wickey City feat. Gus Dapperton
17. Fallin feat. Chi Virgo and Solis
18. Way of The Serpent
19. Sucre / Saga Ship
20. Dirty Eyes, Evil Manners feat. Skepta
21. Sa-Karuchan