David Garrett Announces First Career Anthology, 'Unlimited (Greatest Hits)'
The collection also includes six brand-new songs to commemorate Garrett's first hugely successful decade in the spotlight.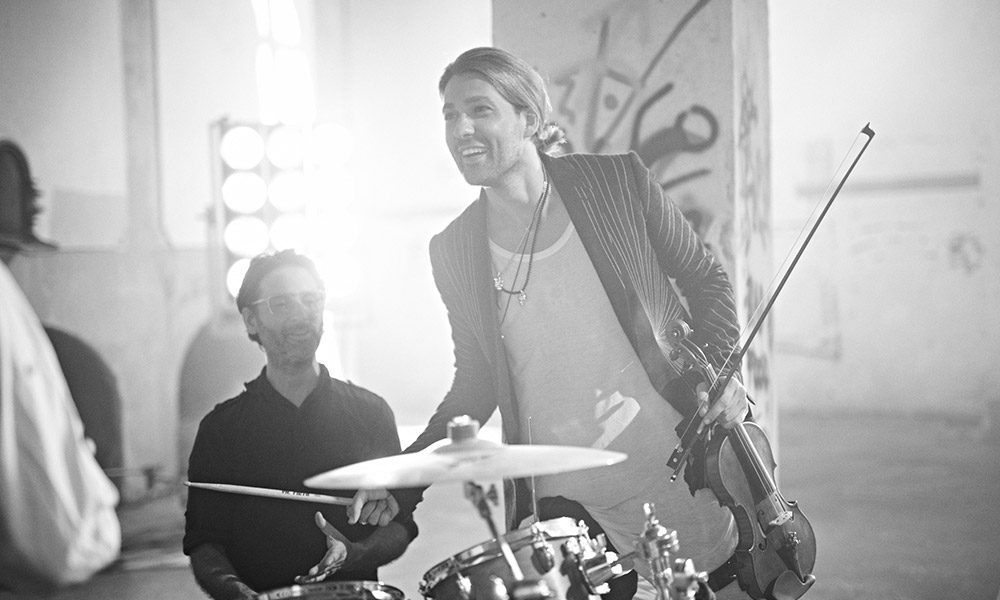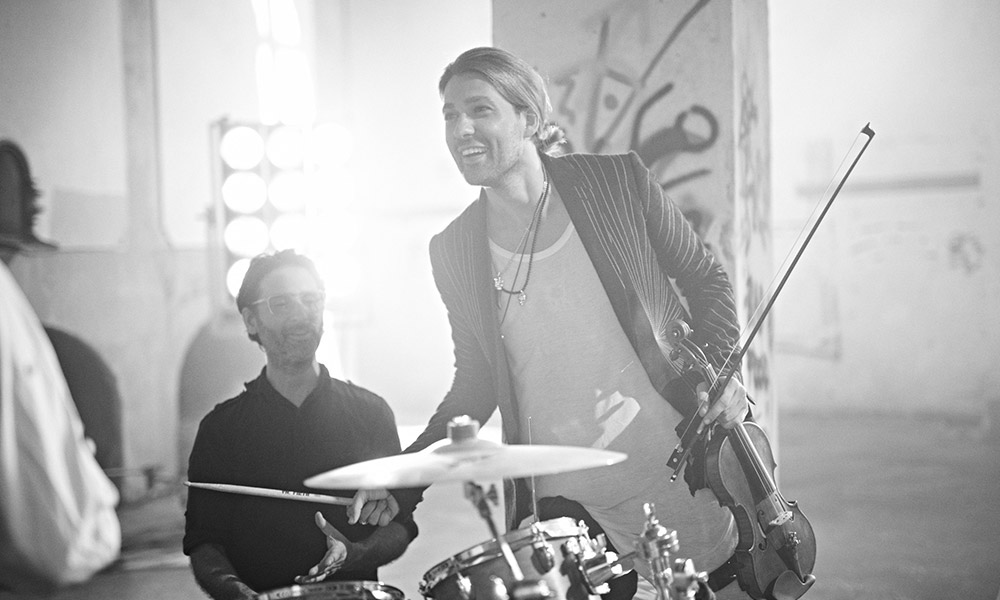 Violinist extraordinaire David Garrett is set to release his first-ever Greatest Hits album, Unlimited, via Polydor/Island on 26 October.
Comprising 21 songs (37 on the Deluxe Edition) in total, Unlimited finds the five-time ECHO Klassik/three-time ECHO Pop winner revisiting his biggest hits since 2007 – including 'Viva La Vida', 'Smells Like Teen Spirit,' 'Cry Me A River,' 'Dangerous,' and 'He's A Pirate'  from Pirates Of The Caribbean. On top of that, there's plenty of new and exclusive material: Garrett not only recorded six brand-new songs to commemorate his first hugely successful decade in the spotlight, but also added four new acoustic renditions (including fan favorites such as 'Smooth Criminal,' 'Walk This Way,' 'Air,' and 'Asturias', plus, a newly arranged 'Toccata'.
To date, Garrett has released no less than 10 gold and/or (multi-)platinum award winning albums between 2007 and 2017, selling millions of records around the globe, and most importantly, he has carved out a reputation as a brilliant, fearless, genre-defying "crossover artist".
"For me, it was really important to add something to the classic Greatest Hits format. I wanted to go further than that, so instead of presenting only the hits, the idea was to add something brand-new, to record some new and unreleased songs," says Garrett. "This album means so much to me, because it marks a very special moment in time: my 10th anniversary. Of course I wanted to celebrate this anniversary with my fans, because ultimately I wanted to say thank you with this album. It's a big heartfelt thank-you to the fans – for being loyal, for always believing in me, as a human being and as a musician. My way of saying thank-you is presenting these new songs – half a dozen classics that hold a very special place in my heart."
Garrett's new interpretations include 'Leningrad' (Billy Joel), 'The Show Must Go On' (Queen), 'Musica É' (Eros Ramazzotti), 'She's Out Of My Life' (Michael Jackson), 'The Best Of Me' (David Foster), and 'Hey Jude' (The Beatles). Garrett's new 2018 acoustic version of 'Smooth Criminal', meanwhile, serves as Unlimited's first digital single, due for release on 5 October.
Fans who had a chance to experience David Garrett on stage know about his live show's incredible energy. Performed live on stage, Garrett's interpretations realize their full potential – a fact he now takes into account by giving the four new acoustic versions the kind of space they deserve. "When I think of these songs, I think of the overwhelming, positive reactions, of the incredible feedback I get during my shows – and now I wanted to present exactly these emotions in my Unplugged versions," says the 38-year-old performer.
"For me, nothing beats being able to share my enthusiasm, my love of music each night. Getting to play with my band, to share this feeling with an audience: I want to make people happy. I want them to forget everything else for a moment. Adding joy to their lives is the greatest gift, if you ask me."
Unlimited is both a trip down memory lane and a first glimpse of what's lying ahead: "I am really excited for the future, because I want to continue to break new ground and to express myself beyond musical limits," Garrett concludes, "I believe in hard work. I am convinced that you can achieve a whole lot in life if you're willing to commit yourself, if you believe in your vision," he adds, knowing that his success proved him right years ago. "That said, I didn't even dare to dream of a career like this."
David Garrett will also be embarking on a European tour in support of Unlimited in May 2019. For more details, see the artist's website.
David Garrett – Unlimited (Greatest Hits) is out on 26 October. Scroll down to read the full tracklist and buy it here.
Unlimited (Greatest Hits)
CD1:
'Smooth Criminal'(Acoustic Version 2018)
'He's A Pirate' ("Pirates Of The Caribbean")
'Leningrad' (2018)
'Walk This Way' (Acoustic Version 2018)
'The Show Must Go On' (2018)
'Air' (Acoustic Version 2018)
'The 5th'
'Asturias' (Acoustic Version 2018)
'Musica É' (2018)
'Viva La Vida'
'Toccata' (New Arrangement 2018)
'Nothing Else Matters'
'Smells Like Teen Spirit'
'She's Out Of My Life' (2018)
'Summer'
'Cry Me A River'
'Kashmir'
'The Best Of Me' (2018)
'Dangerous' (with the Royal Philharmonic Orchestra & Franck van der Hejden)
'Purple Rain'
'Hey Jude' (2018)
CD2 (Deluxe Edition Only)
'Bitter Sweet Symphony'
'November Rain'
'Bolero'
'Duel Guitar Vs. Violin'
'Hungarian Dance No. 5'
'Summertime'
'The 5th (Ben Preston Remix)'
'Little Wing'
'Zorba's Dance'
'Ain't No Sunshine'
'Ma Dove Sei' (with Andrea Bocelli)
'I Have A Dream'
'Explosive' (with the Royal Philharmonic Orchestra & Franck van der Hejden)
'Por Una Cabeza' (with Martynas)
'Ode To Joy' (with Katherine Jenkins)
'Io Ti Penso Amore' (with Nicole Scherzinger)
Format:
UK English