Watch Def Leppard's Behind The Scenes Video From Their Las Vegas Residency
The footage shows the band rehearsing for the opening night along with live footage and discussions about the 23-track Vegas setlist.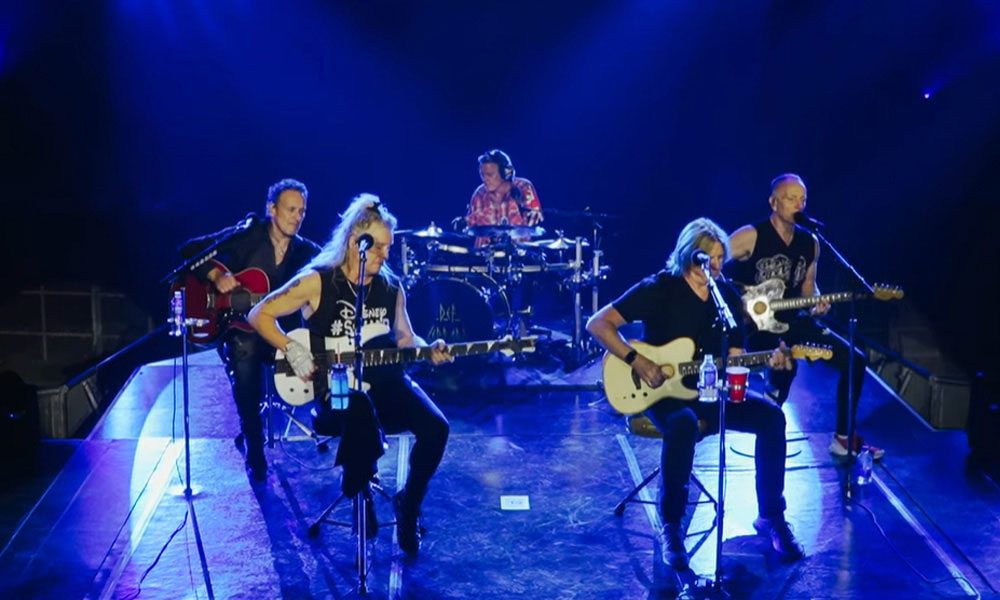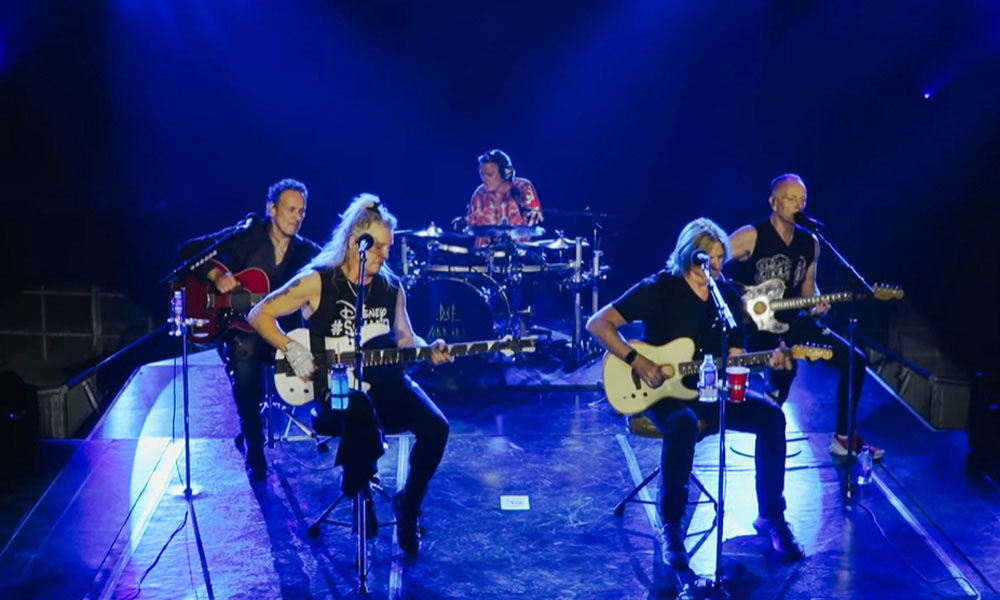 Def Leppard have released a mini-documentary showing them preparing for their current Las Vegas residency, which you can check out below.
Big stage, bigger set list surprises - Def Leppard Hits Vegas
The band kicked off the 12-show run at Vegas' Zappos Theater at Planet Hollywood Resort & Casino last week and they have more shows planned through to 7 September.
The behind-the-scenes footage shows the band rehearsing for the opening night along with live footage – and highlights the band talking about the 23-track Vegas setlist, which included an acoustic set and saw the Sheffield heroes dust off a selection of rare live cuts.
Frontman Joe Elliott says: "We wanted it to be very different to the touring thing and we get the chance to do that because we don't have to strip it down every night. It's going to be like going on a 12km run every night… which is fine."
Guitarist Vivian Campbell adds: "I think it's a very impressive stage set. It's like a stadium act in a theatre. I think it's going to look great and I just don't know how we're going to fill all this space."
In June this year, Campbell said it was possible that Def Leppard could release new material in 2020, while the band also recently released the second volume in their career-spanning box set series.
Campbell told Kaaos TV: "I know that there's a couple of new Def Leppard song ideas going around. I would hope that in 2020 we release something. I don't think we'd get an album done and released in a year, but maybe we'll record two or three songs.
"That's important for Def Leppard – even though records are no longer a source of income. A lot of people say, 'Why do you bother writing and recording new music?' Well, it matters to us, because we are creative individuals, and that's why we started in the first place.
"I think that's a muscle that we have to keep exercising", he continued. "We need to keep writing songs. We need to keep putting out records. We go out here and we play 'Pour Some Sugar On Me', 'Animal' and 'Rocket' and all these great songs, and that's what people want to hear, but at the same time, we need to make records."
Def Leppard – Volume 2 is out now can be bought here.
Format:
UK English