Watch uDiscover Music's Exclusive Interview With Def Leppard's Vivian Campbell At Download 2019
The renowned guitarist played with both Def Leppard and The Last In Line at this year's Download.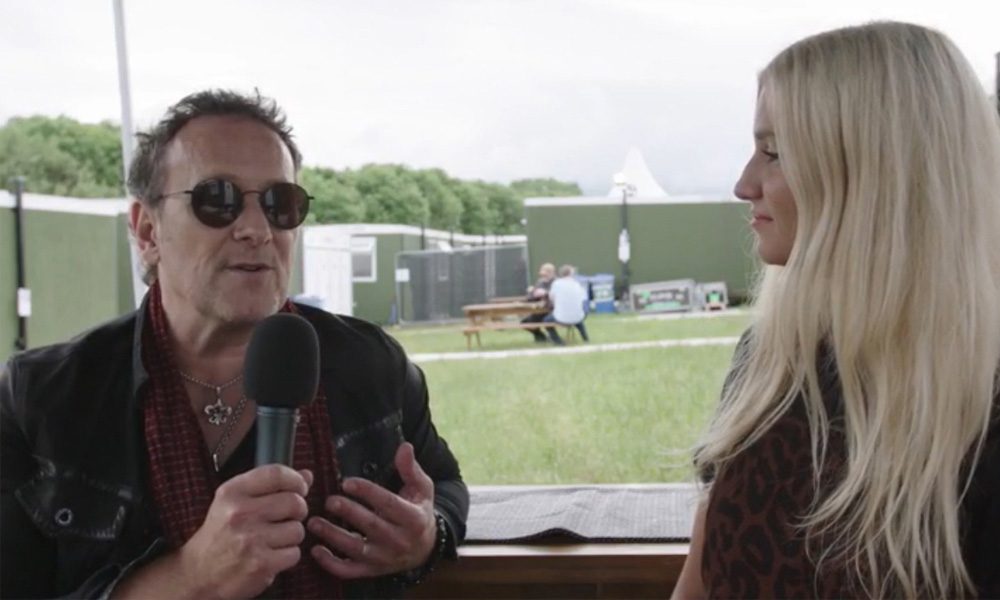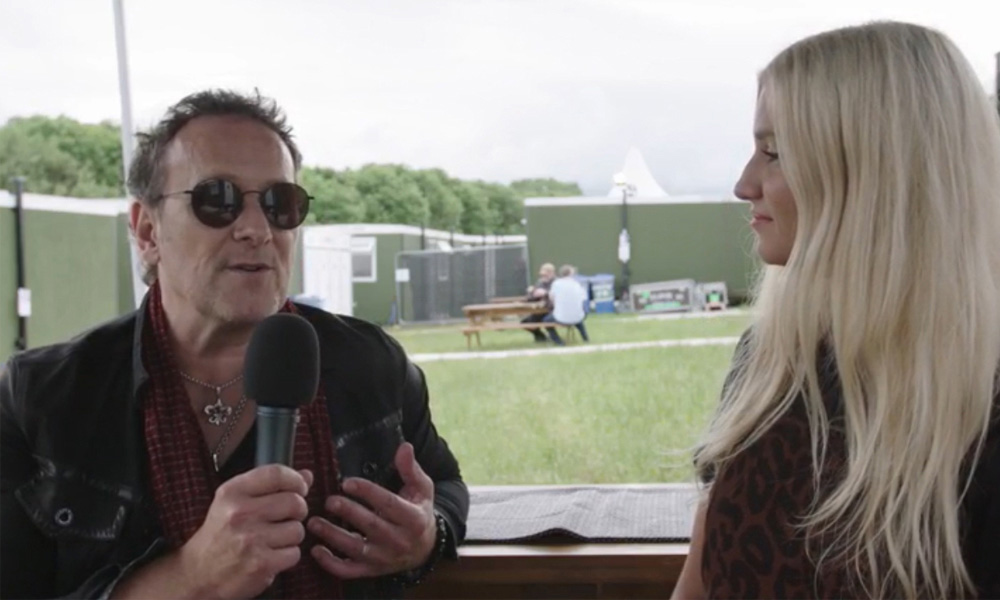 Vivian Campbell has one of heavy rock's most impressive CVs. Having first come to prominence as lead guitarist in Dio's original line-up, he played an essential role in shaping the band's classic 1980s albums, Holy Diver, The Last In Line and Sacred Heart, before joining Whitesnake for their high-profile world tour of 1987-'88.
Campbell has since played with Thin Lizzy and Foreigner's Lou Gramm among others, but he's primarily known as one of Def Leppard's twin lead guitarists: a role he's occupied alongside Phil Collen since the tragic death of Steve Clark in 1991. At this year's Download Festival, he's performing with both Leppard and Dio spin-off outfit, The Last In Line and – as he tells uDiscover Music's Sorrell Forbes in the exclusive interview you can watch in full below – both bands require very different disciplines.
Vivian Campbell Of Def Leppard At Download Festival 2019
"They're like two different muscles to exercise", he reveals. "In Leppard, it's a very polished performance and very vocally intense too. We work really hard and obviously there are two lead guitars in Leppard, so we get to orchestrate things differently.
"However, with Last In Line, it's just guitar, bass, drums and vocals and I don't sing at all", he furthers. "I just play guitar, so I focus on that entirely. They're two very different bands, but I just feel I'm very lucky to be able to experience them both."
As one of the world's most celebrated heavy rock bands, Def Leppard are always expected to deliver the goods, so doesn't this responsibility make them feel nervous? Not in Vivian Campbell's case it doesn't, not even at a huge festival such as Download.
"I get apprehensive, maybe, but never really nervous, no," he reflects. "It's an adrenaline rush, but you've just gotta learn how to channel it to your benefit, so it's about finding a balance between that initial apprehension, the excitement and not being complacent – it's about finding that sweet spot between.
"But you've just gotta go with it", he considers. "Some nights are really great and some nights maybe not so. If I have a less than great night, I always know there are four other guys on stage with me who are having a great night, so it'll be fine, you know.  It's not an exact science, no matter what level you're at in this game."
Def Leppard – Volume 2 is out now and can be bought here.
Format:
UK English