Dierks Bentley's Spoof 1990s Band Hot Country Knights Sign To UMGN
The band, who often open for Bentley, describe themselves as "Murfreesboro's third or fourth best 90s country cover band on a Tuesday night."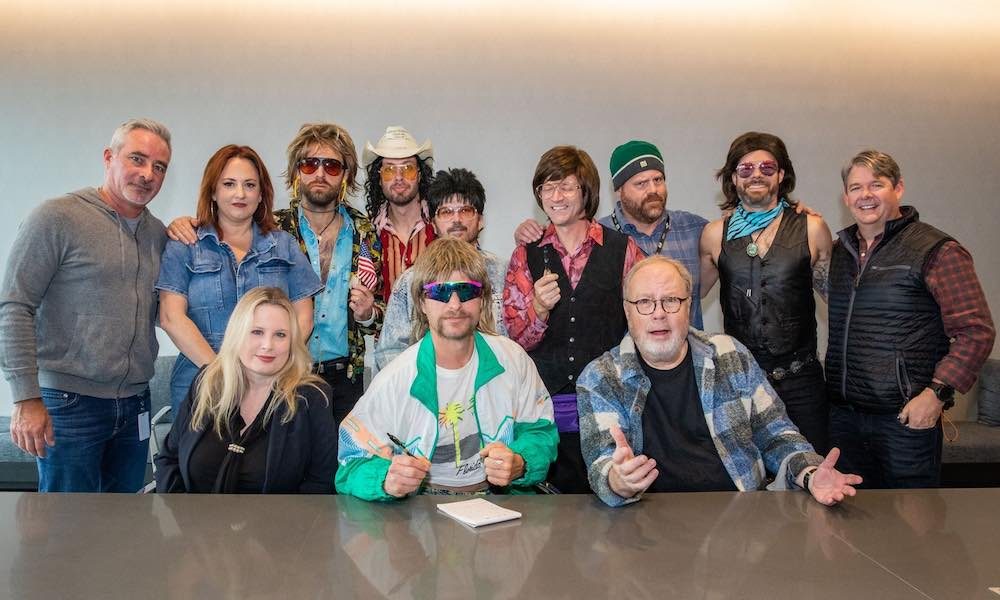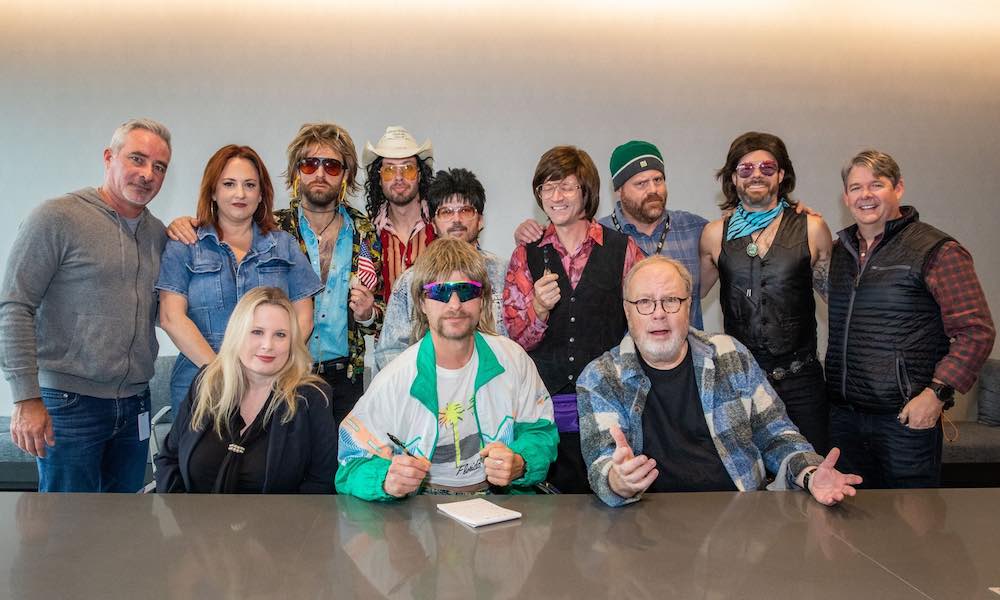 Dierks Bentley's satirical country outfit Hot Country Knights, described in typically tongue-in-cheek manner as "Murfreesboro's third or fourth best 90s country cover band on a Tuesday night," now have a real record deal. Today (2) they've announced a worldwide recording contract with Universal Music Group Nashville (UMGN).
Via Capitol Records Nashville, they're promising to bring real 1990s country music back to a format "that's been drowning in male sensitivity, cashmere cardigan sweaters and programmed drum loops."  UMGN also happens to be Bentley's recording home, and although it's not mentioned in the official press release, he serves as lead singer and bandleader under the guise of Douglas ("Doug") Douglason. The group have been together for some five years and they often open for Bentley at his concerts.
Speaking in that alter ego, he says: "Some artists out there tried to put the 'O' back in country, that was a thing for a while…but what it's really missing is the 'T,' Country music has Low-T right now…it could use a pick me up, if you know what I mean. Those record label people over at Universal finally realised that only the Knights could be up to a task this big and hard."
In a tweet today (2), the band added: "Twenty years after Y2K nearly killed country music, we are here to give it mouth-to-mouth…new decade, and a NEW RECORD DEAL with UMG Nashville for THE KNIGHTS!"
Here's a video of what happened to Hot Country Knights when they visited the UMGN building for their signing, including footage of UMG Nashville Chairman/CEO Mike Dungan addressing his staff about whether the company should ink the deal.
Hot Country Knights - Record Deal
Along with lead singer Douglason, Hot Country Knights feature bassist Trevor Travis, lead guitarist Marty Ray ("Rayro") Roburn, keytar/fiddle player Terotej ("Terry") Dvoraczekynski, steel guitarist Barry Van Ricky and percussionist Monte Montgomery. New music is expected soon.
Dierks Bentley's Riser is released on standard black and limited edition translucent orange vinyl on 31 January 2020. Scroll down for the tracklisting, and pre-order it here.
Listen to the best of Dierks Bentley on Apple Music and Spotify. 
Format:
UK English