Eddie Vedder Announces Release Of Expanded 'Matter of Time' Bundle With Acoustic Bonus Tracks
Newly expanded set includes acoustic covers of Pearl Jam songs as well as a Bruce Springsteen cover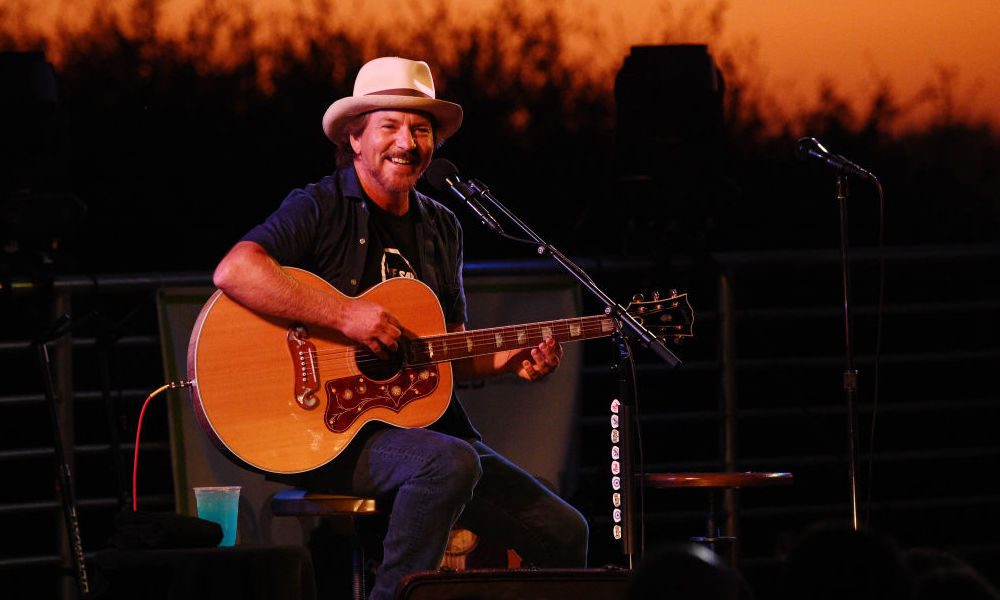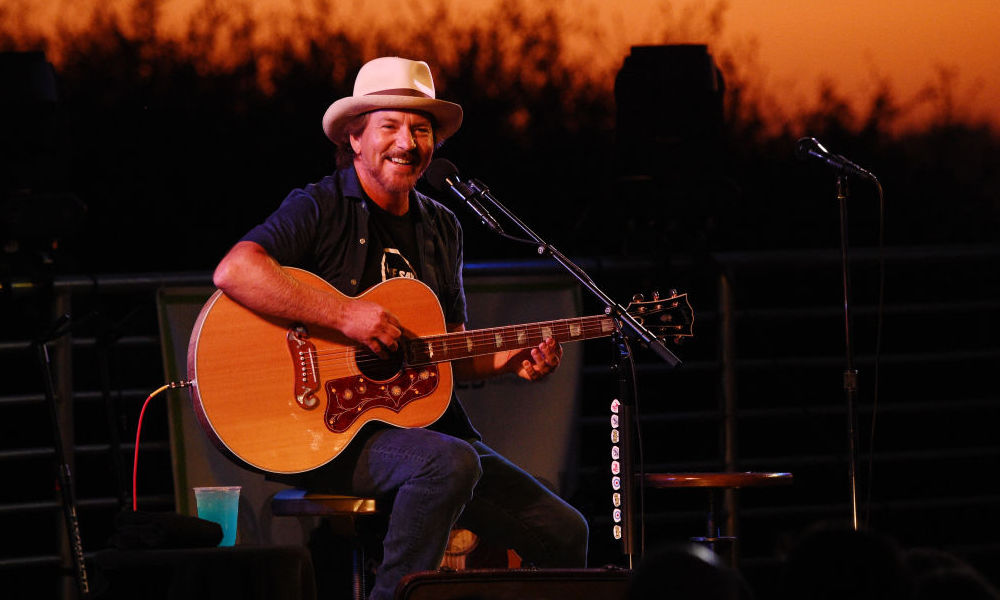 Eddie Vedder has just announced an expanded version of his new "Matter of Time" single, featuring new bonus tracks. Tomorrow, on Christmas, the Pearl Jam frontman will issue the new Matter of Time bundle via Monkeywrench/Republic on all major digital and streaming platforms. The new bundle includes the title track and its b-side, "Say Hi," along with new acoustic at home bonus tracks, including a cover of Bruce Springsteen's "Growin' Up" and solo versions of the classic Pearl Jam songs "Porch," "Future Days" and "Just Breathe." Watch the title track below.
Eddie Vedder - Matter of Time (Animated Video)
All of the acoustic bonus tracks were recorded by Vedder throughout 2020. Vedder performed the acoustic version of "Future Days" remotely for the 2020 Game Awards, and the song, featured on Pearl Jam's 2013 album Lightning Bolt, was also included in the video game The Last of Us Part II. The performances of "Porch" and "Just Breathe" were recorded by Vedder at his home for Amazon.
Vedder originally premiered "Matter of Time" and "Say Hi" as part of Venture Into Cures, a digital event to support EB Research Partnership, which was founded by Vedder and his wife Jill. EBRP raises funds for research to find a cure for Epidermolysis Bullosa, a genetic disorder that affects 500,000 people worldwide and which currently has no known cure. The event, which took place on November 18, also included appearances from Judd Apatow, Bradley Cooper, Billie Eilish, Laura Dern, Jimmy Kimmel and David Letterman, as well as performances from Alessia Cara, Andra Day, Glen Hansard, Keb' Mo', Adam Levine, and Lukas, Micah and Willie Nelson.
The expanded Matter of Time bundle is out tomorrow, December 25. Scroll down to take a look at the tracklist and pre-order or pre-save it here.
"Matter of Time"
"Say Hi"
"Just Breathe (acoustic at home)"
"Future Days (acoustic at home)"
"Growin' up (acoustic at home)"
"Porch (acoustic at home)"