Ella's Songbooks On Display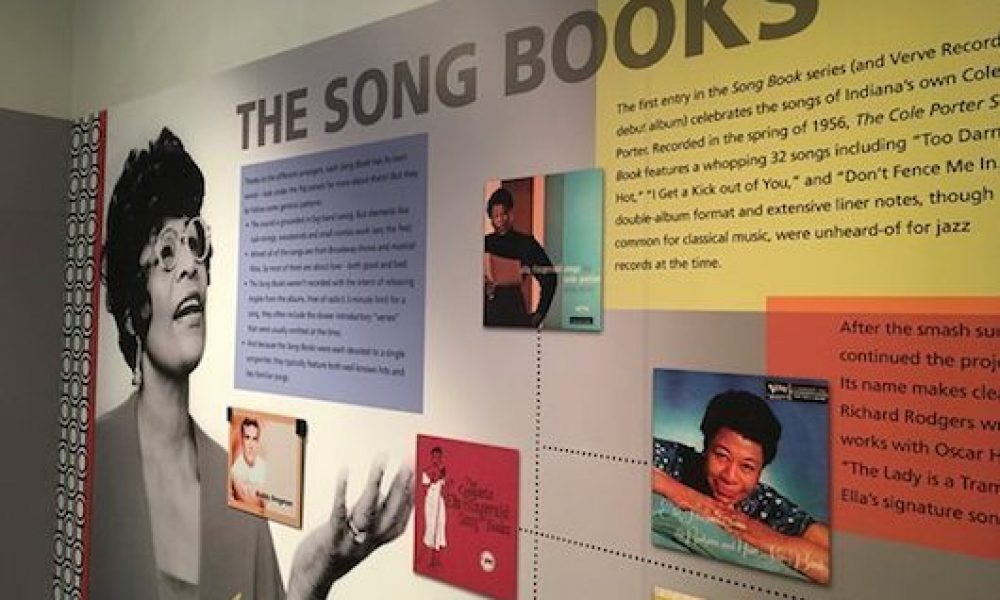 In anticipation of the centenary of Ella Fitzgerald's birth in April, a new installation has opened in her memory. Ella Sings The Songbook went on display on 19 January at the Great American Songbook Foundation's Exhibit Gallery at the Palladium, in the Centre for the Performing Arts, Carmel, Indiana. It will run until October.
The exhibit celebrates the classic Songbook albums of the 1950s and '60s by the great jazz singer and includes photographs, sheet music, magazines and other artefacts, some from the foundation's own archives and others which are on loan from the Ella Fitzgerald Charitable Foundation in Los Angeles.
There are also informational displays and an interactive multimedia station containing video of live performances and more than 30 audio recordings. The albums featured Fitzgerald's interpretations of the great writers of Tin Pan Alley, Broadway and Hollywood, including Cole Porter, Rodgers & Hart, Duke Ellington, Irving Berlin, George and Ira Gershwin, Harold Arlen, Jerome Kern and Johnny Mercer.
"The Songbook albums brought an entire new audience to worship at the shrine called Ella," said Fran Morris Rosman, executive director of the Ella Fitzgerald Charitable Foundation. "We are so very pleased that the Great American Songbook Foundation is putting a spotlight on this important aspect of her legacy."
The Songbook Exhibit Gallery is open from 10am to 4pm weekdays, and admission is free.
Explore our dedicated Ella Fitzgerald Artist Page
Format:
UK English