Frank Zappa's 'Burnt Weeny Sandwich' Back On The Menu On 180g Vinyl
Frank Zappa's enigmatic 'Burnt Weeny Sandwich', the 1970 follow-up to the prolific composer's acclaimed 'Hot Rats' is to be reissued on 180g vinyl in July.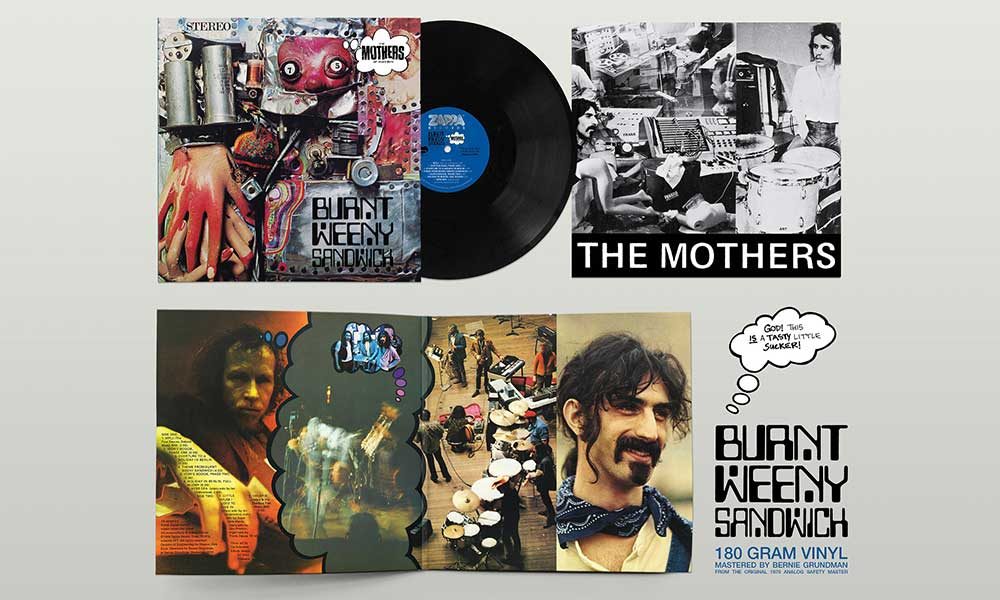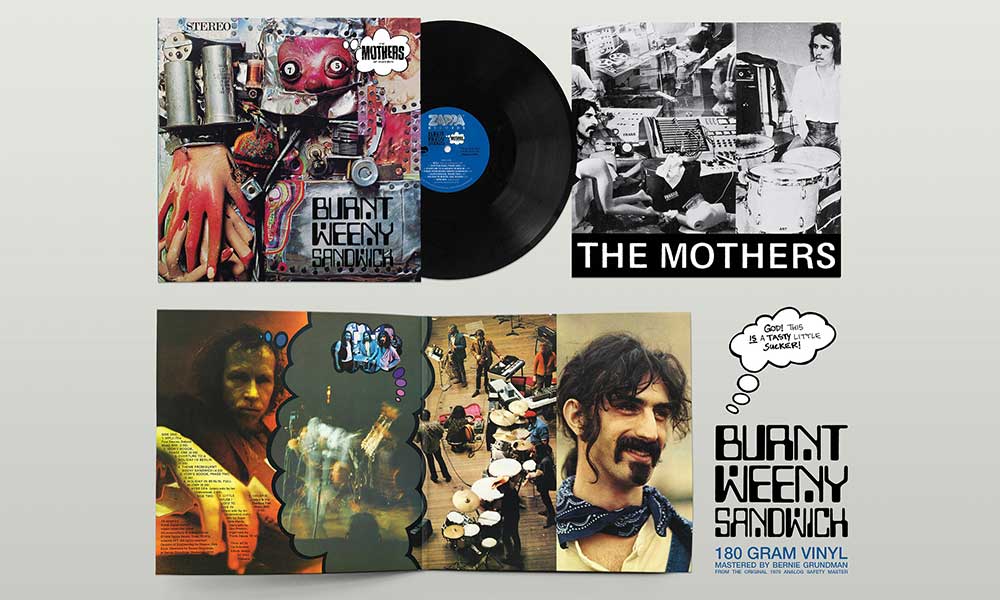 Frank Zappa's classic Burnt Weeny Sandwich is to receive a 180g audiophile repressing on black vinyl, which will be released on 6 July in the US via Zappa Records/UMe. This title is the latest in an ongoing initiative involving the Zappa Family Trust and UMe to lovingly restore Zappa's iconic catalog together by reissuing his classic albums on CD, pressing long-out-of-print records back on vinyl and digitising the prolific composer's vast repertoire.
Supervised by the ZFT, the new repressing of Burnt Weeny Sandwich was specially mastered for this release by Bernie Grundman with all analog production and cut directly from the 1970 ¼: stereo safety master tape in 2018. Unavailable on vinyl for more than three decades, Zappa last released this on vinyl in 1986 in the rare Old Masters Box Two. The LP, which will be pressed at Pallas in Germany, will feature the album's distinctive original cover art by frequent Zappa collaborator Cal Schenkel and include the original album's black and white poster, which has never been reproduced in any of the album's CD editions.
Named for one of Zappa's favorite quick snacks, essentially a hot dog roasted over a flame and stuck between two pieces of bread, Burnt Weeny Sandwich was released in 1970 following Hot Rats. The album was recorded by Zappa and one of the original incarnations of his legendary combo the Mothers of Invention, whose line-up Zappa disbanded just prior to this album's release.
Frank Zappa - Little House I Used To Live In - 10/13/1978 - Capitol Theatre (Official)
Perhaps suggestive of its gastronomic title, the record is structured like a sandwich: it is book-ended by a pair of doo wop covers of the Four Deuces' 'WPLJ' and Jackie & the Starlites' 'Valarie,' which harks back to Zappa's earliest musical influences, and filled with an array of stylistically diverse songs that focus on structured and tightly arranged compositions featuring virtuosic performances by Zappa and his expert ensemble.
Combining studio material and live recordings, the largely instrumental album includes 'Theme from Burnt Weeny Sandwich,' 'Holiday In Berlin Full-Blown,' the two-part 'Igor's Boogie' and the complex, multi-part near 20-minute centerpiece 'Little House I Used to Live In.' With portions recorded at London's Royal Albert Hall in June 1969, "the song's extended improvisations," Ultimate Classic Rock remarked in their retrospective review, "provided an epic send-off to the beloved Mothers, in all of their eclectic audaciousness under the leadership and in the service of Zappa's singular vision. The recording even contains a snippet of heated repartee between Zappa and an audience member that spawned his famous critique of all the flower children present: "Everybody in this room is wearing a uniform."
This high-quality vinyl reissue follows the February release of The Roxy Performances, a definitive seven-disc box set of Frank Zappa's famed 1973 two-night stand at the Roxy Theater in Hollywood. The set collects all four public shows from December 9-10, 1973, and the December 8th film shoot/soundcheck, each presented in their entirety for the first time, along with bonus content featuring rarities from a rehearsal, unreleased tracks and highlights from the Bolic Studios recording session.
The 180g vinyl reissue of Burnt Weeny Sandwich will be released on 6 July. Pre-order it here. 
Format:
UK English