Fridayy Shares Performance Of 'Church On Sunday' With From The Block
The track is featured on the R&B star's self-titled debut, which is out now.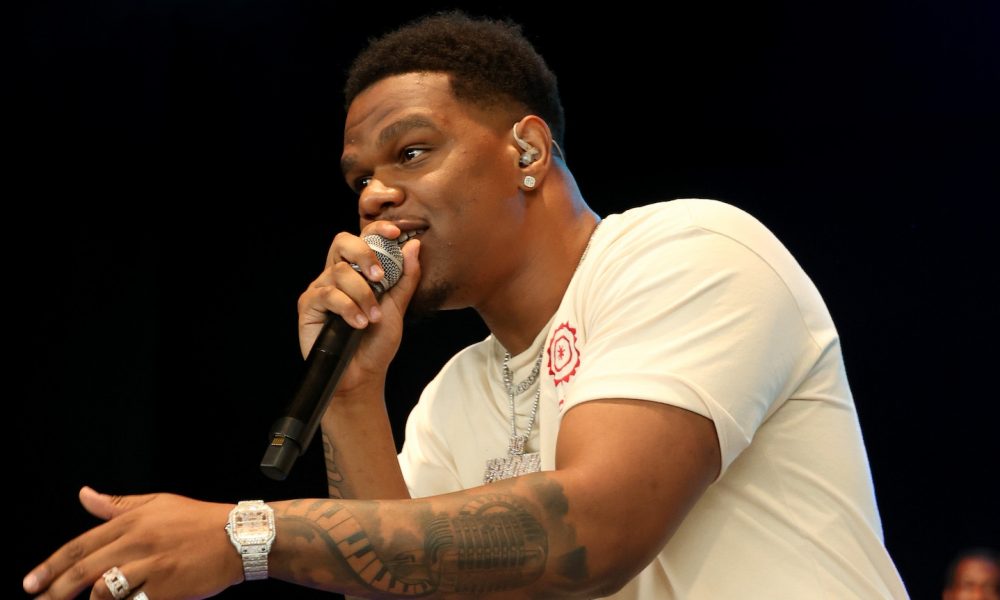 Fridayy joined From The Block for a special, powerful performance of his track "Church On Sunday," which is featured on his celebrated self-titled new album. Check it out below.
The 14-track opus traces a creative and personal journey for the rising superstar. It opens with the introspective piano-laden "Came Too Far," uplifted even higher by appearances courtesy of Maverick City Music and his mother (who offers up a prayer straight from the heart). His booming baritone quivers with raw emotion on the admission, "I knew we would make it someday. I was f____d up couldn't focus through them hard days. All the crazy s__t I seen would make you lose your faith. I was 13 the first time I saw the cold face."
Fridayy - Church On Sunday | From The Block Performance 🎙
On "Stand By Me," Friday confesses, "I know I ain't perfect, but you know I'm still gonna try," atop icy keys. He dips into afrobeats on "You" alongside none other than Fireboy DML, while dancehall energy underscores "Mercy," powered up by a showstopping Byron Messia-assist. The upbeat "Church on Sunday" shines with a warm steeple-size vocal turn, and the finale "I Won (Outro)" concludes with a moment of gratitude as he says, "If nothing else happens for me in life, I won, bro. I'm good. God is good enough," in between ethereal electronic transmissions.
Fridayy set the stage for the album with standout ballad "When It Comes To You." The track has already gathered over six million streams and counting. Of the song, American Songwriter proclaimed, "Everything about the singer's appeal is put on full display and brought together in perfect harmony, literally and figuratively."
Rated R&B dubbed it "heartwarming," and HotNewHipHop applauded, "This song is a showcase of the Philadelphia artist's vocal talents and penchant for gorgeous harmonies." He also gave a heart-thumping performance of the track for "Press Play" on the official Grammy website.