Guru's Debut 'Jazzmatazz Vol. 1' Gets 25th Anniversary Deluxe LP Edition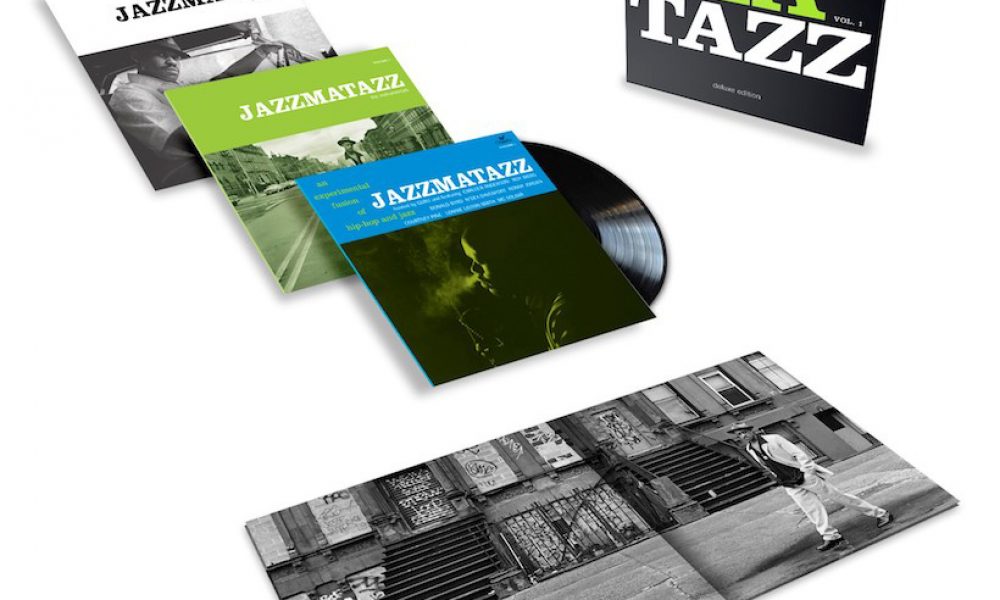 As the voice behind the hugely influential hip-hop duo Gang Starr, Guru not only was a key figure in the burgeoning New York hip-hop scene of the late 80s and early 90s, but his seminal debut Jazzmatazz Vol. 1 was instrumental in helping to bridge the gap between hip-hop and jazz.
Now in honour of the album's 25th anniversary, Universal Music Group's new urban imprint Urban Legends will release it as a 3 LP deluxe edition, that features instrumentals and rare remixes and B-Sides along with a book of rare photos from the original Jazzmatazz photo shoot shot by Thierry Le Goues. The deluxe 3-LP set is available for pre-order and will be released on the album's anniversary, 18 May.
Guru had been sampling jazz since his first single with DJ Premier as Gang Starr, 'Words I Manifest' featuring Charlie Parker and Miles Davis' 'A Night in Tunisia'. The following year their song 'Jazz Thing' appeared on Spike Lee's jazz-infused Mo Better Blues soundtrack.
By 1992, he was ready to go beyond just sampling and work directly with the greats who inspired him, creating what would become a four volume series of jazz rap that combined live jazz bands and hip-hop flow.
Guru's 'Jazzmatazz Volume 1' To Be Issued As 3LP Deluxe Edition Set In Honor Of Its 25th Anniversary
Guru enlisted the talents of established icons – Donald Byrd (heard on 'Loungin'), Lonnie Liston Smith ('Down The Backstreets'), and Roy Ayers ('Take A Look (At Yourself)') juxtaposed with fresh young talent – guitarist Ronny Jordan on 'No Time To Play, saxophonist Branford Marsalis and guitarist Zachary Breaux on 'Transit Ride', among others that resulted in an envious Venn diagram of jazz talent. Even more than a collaboration but a meeting of minds, many of the musicians involved also co-produced their tracks with Guru steering the whole project.
The album was embraced not only in the hip-hop and jazz circles but also found footing overseas, thanks to some vocal features by N'Dea Davenport (of the UK acid-jazz and funk groups Brand New Heavies), Dee C Lee (of The Style Council) and French rapper MC Solaar.
As the MC was quoted in the album's original liner notes, "[My father and grandfather would] take me and my whole posse and sit us down in front of these speakers and make us listen to jazz."
Clearly something took, as the Guru's record remains a watershed moment between the intersection between jazz and rap.
Guru's Jazzmatazz Vol. 1 is out for release on 18 May and available to pre-order here.
Tracklist
1. 'Introduction'
2. 'Loungin''
3. 'When You're Near'
4. 'Transit Ride'
5. 'No Time To Play'
6. 'Down The Backstreets'
7. 'Respectful Dedications'
8. 'Take A Look (At Yourself)'
9. 'Trust Me'
10. 'Slicker Than Most'
11. 'Le Bien, Le Mal'
12. 'Sights In The City'
Format:
UK English