HAIM Announce UK Arena Tour For June 2021
The 'One More HAIM Tour' will mark the trio's largest headlining shows in the UK to-date.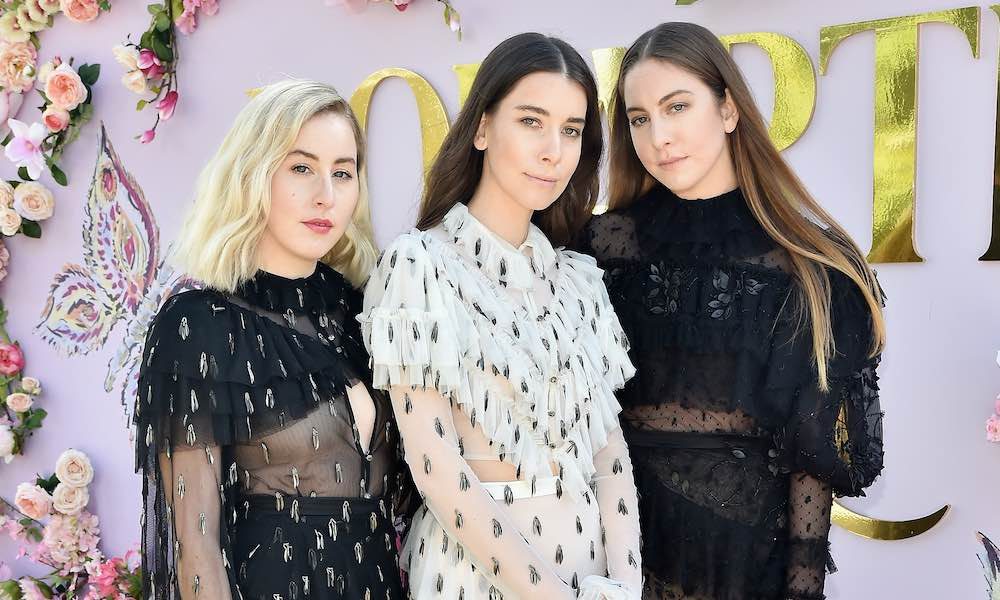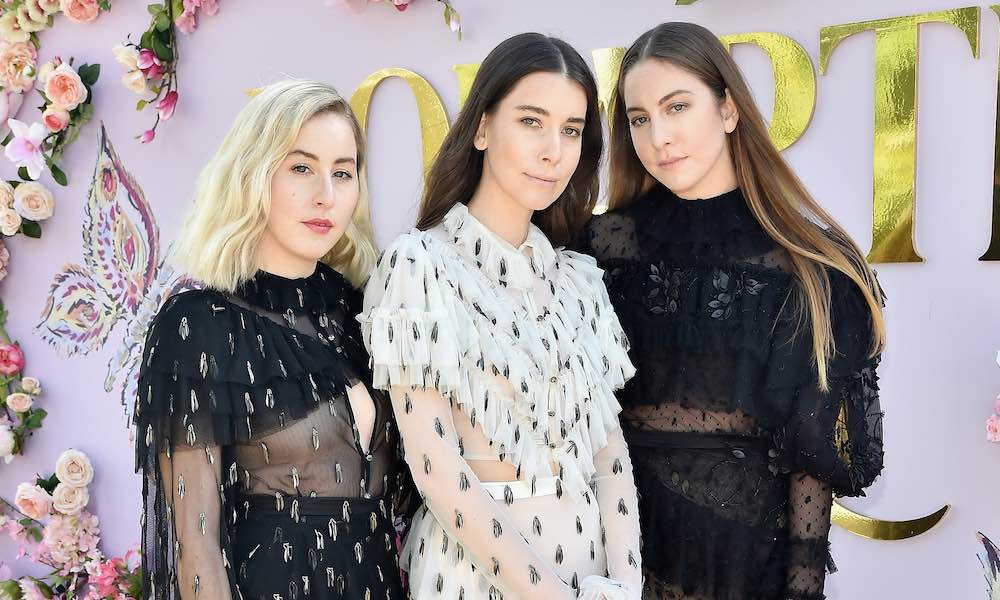 HAIM announced a six-date arena tour of the UK, in support of their latest album, Women In Music Pt. III. Kicking off on June 15, the "One More HAIM Tour" includes two nights at Manchester's O2 Victoria Warehouse, a show at London's O2 Arena, and a performance at Glasgow's SSE Hydro – marking the trio's largest headlining gigs to-date in the UK.
Sisters Alana, Danielle, and Este Haim shared the news on Friday with a hilarious video, set to Daft Punk's club anthem, "One More Time." Ticket presales begin August 5 via the band's official website.
In July, the trio's third studio album, Women In Music Pt. III debuted at No.1 on the UK album charts. "The UK has always supported us and we are forever grateful," said HAIM in a statement to OfficialCharts.com. "We wish we could celebrate with you all but we feel your love all the way here in Los Angeles."
Since its release in June, Women In Music Pt. III has received wide critical acclaim on both sides of the Atlantic, including from Pitchfork, who proclaimed HAIM's latest record to be "far and away their best," and The Telegraph, who praised the LP as "their best by a distance." The British daily went on to describe Women In Music Pt. III as "a musically upbeat, emotionally brave set of smart as a whip songs, seamlessly channeling their love of vintage 70s rock, flashy 80s pop, 90s R'n'B and 2000s electro into something distinctively their own." The record has also been added to several "Best Albums of 2020 So Far" lists, including those by Entertainment Weekly and Slant.
In a recent interview with Variety, the Haim sisters offered insight into their album. Danielle revealed that "It was the most fun we've had making an album, and the most spontaneously that we've ever made music. This is my favorite album we've made, and I hope that people can hear that confidence."
Scroll down to view tour dates. Women In Music Pt. III is out now and can be bought here.
HAIM 2021 UK tour dates:
June 15 – Manchester – O2 Victoria Warehouse
June 16 – Manchester – O2 Victoria Warehouse
June 18 – London – The O2
June 19 – Nottingham – Motorpoint Arena
June 22 – Glasgow – The SSE Hydro
June 23 – Cardiff – Motorpoint Arena