HAIM Enter UK Chart At No. 1 With Third Album 'Women In Music Pt. III'
The new record unseated Bob Dylan's 'Rough and Rowdy Ways' to claim top spot.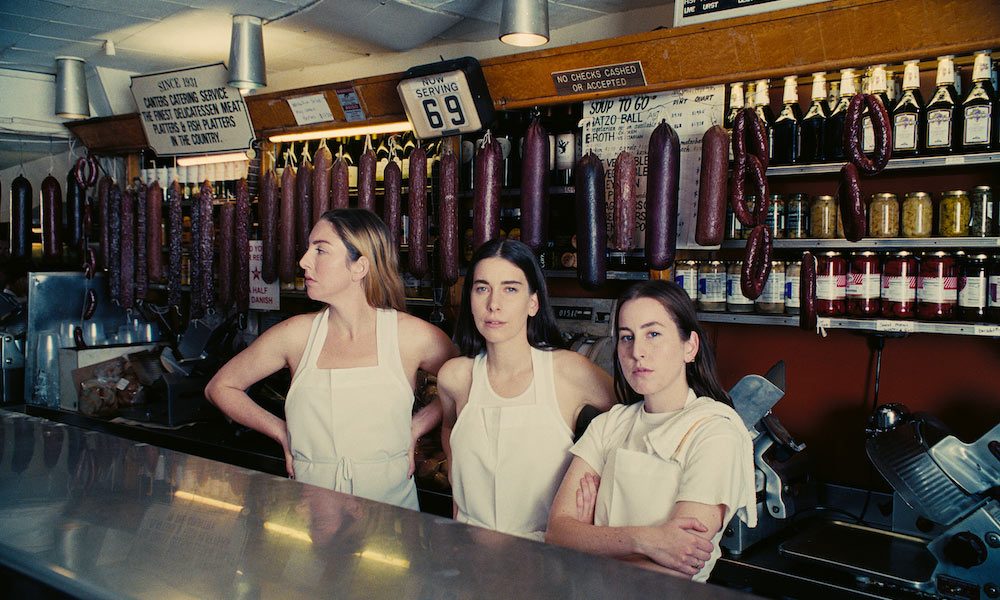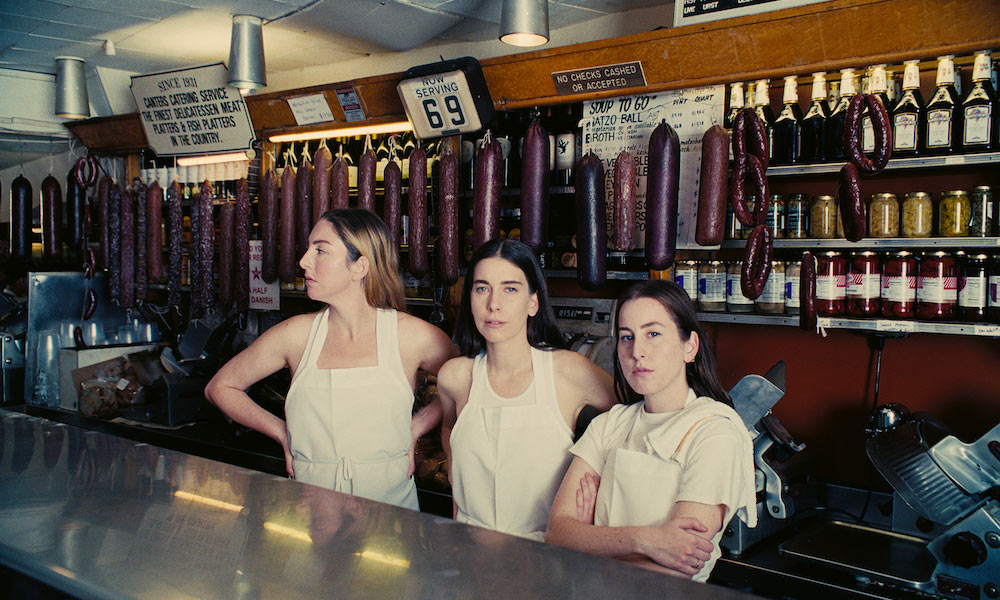 HAIM's third album Women In Music Pt. III has debuted at No. 1 on today's new UK chart, compiled by the Official Charts Company. It's the trio's second time at the summit there, after their 2013 debut Days Are Gone also opened at No. 1.
Este, Danielle and Alana's new set finished the chart week some 4,000 combined units ahead of its nearest rival, Bob Dylan's Rough and Rowdy Ways. After entering at the summit last week, that's down to No. 2. HAIM's second album, 2017's Something To Tell You, arrived at No. 2 in July that year, kept off the top by Ed Sheeran's all-conquering Divide.
"The UK has always supported us and we are forever grateful," said HAIM in a statement to OfficialCharts.com. "We wish we could celebrate with you all but we feel your love all the way here in Los Angeles."
In a recent Zoom interview with Rolling Stone, Danielle Haim noted of their early material: "We'd been sitting on those songs for years. We were playing them in clubs in L.A. for the longest time before we got signed — we wrote 'The Wire' in 2008." She added that until 'Summer Girl,' "we'd never written a song and then just decided a couple days later that we were going to release it into the world."
"Hug my mom and my dad"
In another interview with the BBC, Alana Haim opened up about the challenges of lockdown, noting: "I've always loved being alone — but what I'm taking out of this whole experience is that I miss physical contact. The first thing I'm going to do when quarantine is over is literally jump into my parents' arms. I just want to hug my mom and my dad. That's all I want to do."
"When we got our first record, I was 21 or 22, and now I'm 28," Alana Haim told Rolling Stone. "And with growth and age you get more confidence. I feel like a completely different person than when we first started this band, and I feel like this record does that justice."
Women In Music Pt. III can be bought here.
Listen to the best of HAIM on Apple Music and Spotify.