HAIM Release New Album, 'Women In Music Pt. III'
The trio are celebrating their anticipated release today with a live-streamed performance from Canter's Deli.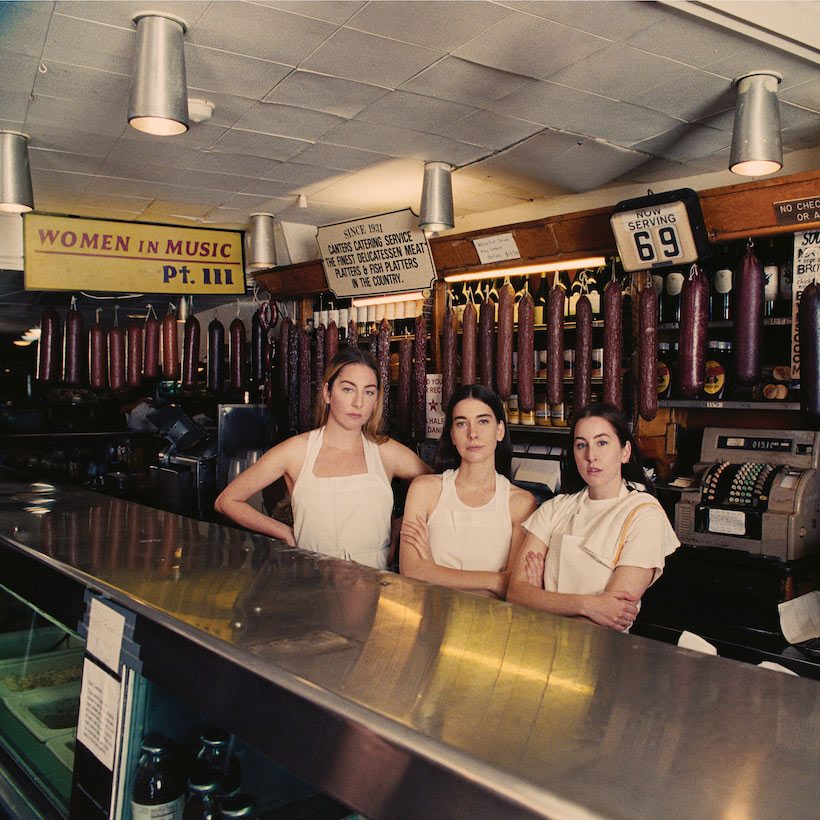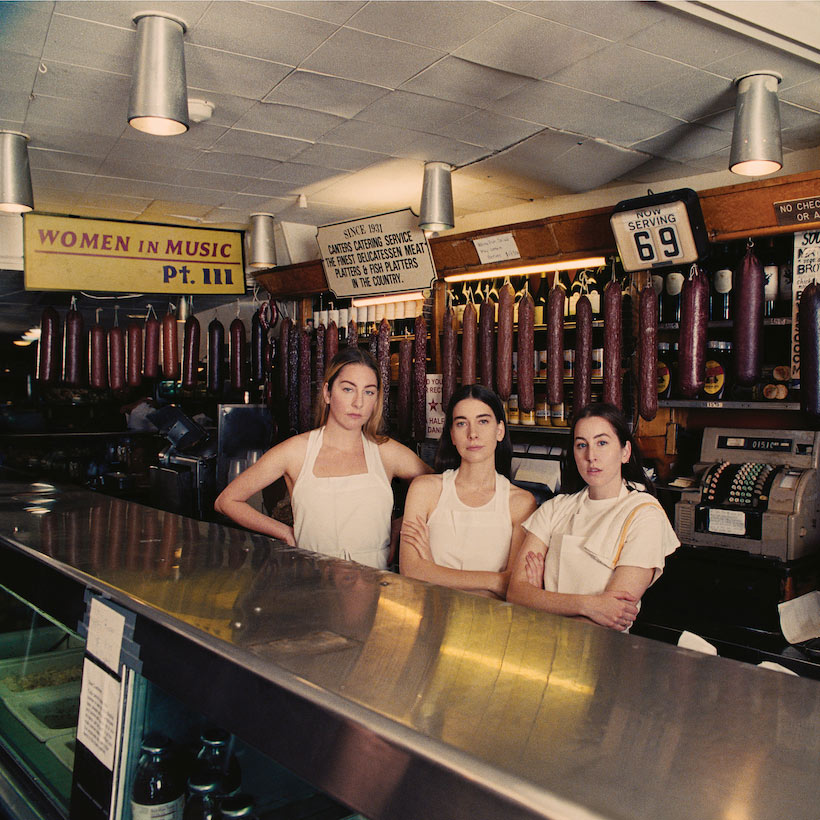 HAIM's hotly-anticipated third studio album, Women In Music Pt. III is out now via Polydor Records. To celebrate their release, sisters Alana, Danielle and Este Haim have announced a virtual show from Los Angeles' hallowed Canter's Deli – where their album cover was captured. Fans can tune into the trio's YouTube at 2:00 pm PST to catch the show.
The band's follow-up to 2017's Something To Tell You finds the sisters deliberately adopting a no-holds-barred approach to the new music that is not only their most vulnerable but also their most confident work to date. All 16 tracks were written by Alana, Danielle and Este, while the album was co-produced by Danielle and longtime collaborators Ariel Rechtshaid and Rostam Batmanglij.
Originally scheduled for a 24 April release date, but postponed amid COVID-19, Women In Music Pt. III was preceded with such enticing singles as 'Summer Girl,' 'Now I'm In It' and 'Hallelujah', followed by 'The Steps', 'I Know Alone' and, most recently, 'Don't Wanna'.
Initial reviews have been glowing. Pitchfork declared the LP to be "far and away their best. Intimate, multidimensional, and wide-ranging, the songwriting shines with personality and a great curiosity for melody and style." Rolling Stone also gushed that Women In Music Pt. III is "their strongest, wisest album yet," while The Guardian called it a "richly searching, explosively produced third album".
For fans who want to get a deeper insight into the making of Women In Music Pt. III, HAIM will be hosting a Q&A with the co-producers of the album, Rostam Batmanglij and Ariel Rechtshaid. The virtual, ticketed event and concert takes place on 3 July via the UK-based Banquet Records.
Women In Music Pt. III is out now and can be bought here.
Women In Music Pt. III tracklist:
1. Los Angeles
2. The Steps
3. I Know Alone
4. Up From A Dream
5. Gasoline
6. 3 AM
7. Don't Wanna
8. Another Try
9. Leaning On You
10. I've Been Down
11. Man From The Magazine
12. All That Ever Mattered
13. FUBT
14. Now I'm In It (Bonus Track)
15. Hallelujah (Bonus Track)
16. Summer Girl (Bonus Track)
Format:
UK English