HAIM Announce New Album 'Women In Music Pt. III'
The trio's third studio album will be arriving 24 April via Polydor.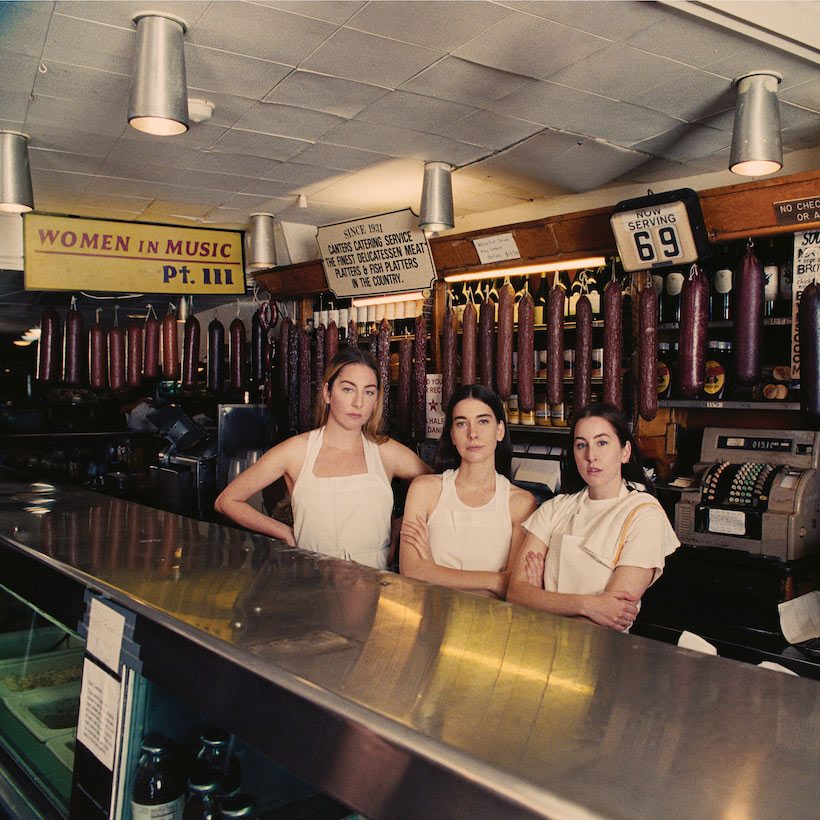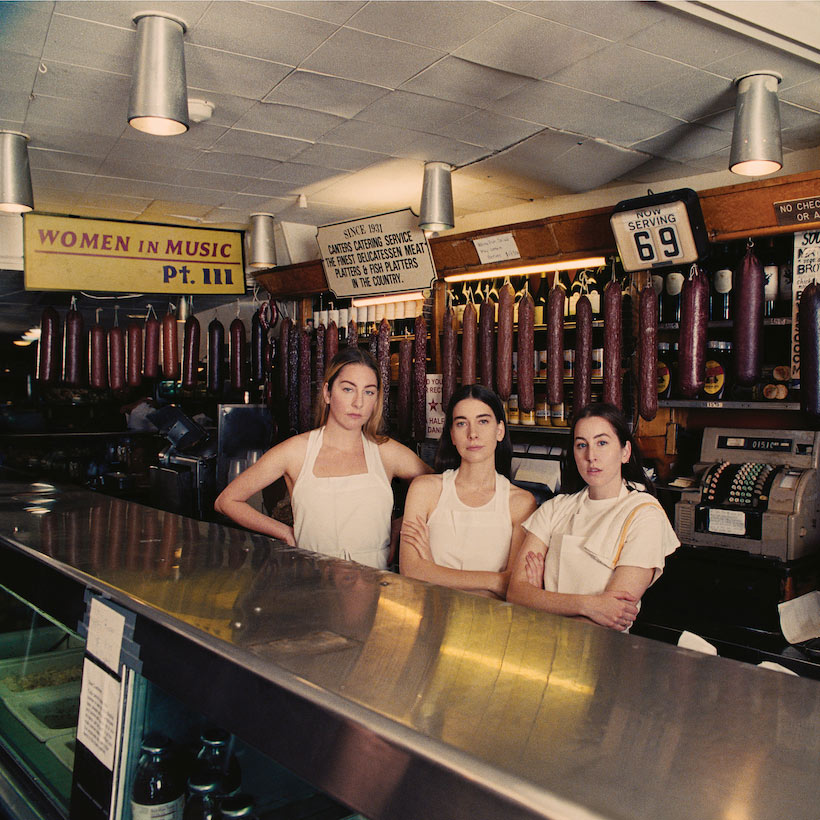 HAIM have revealed details on their third album, Women in Music Pt. III, that will be released on 24 April via Polydor.
The album cover was shot by their frequent collaborator and famed film director, Paul Thomas Anderson, who also helmed their previously music videos for 'Summer Girl' and 'Now I'm In It' and 'Night So Long', among others.
The cover art features all three Haim sisters at the famous Canters deli in Los Angeles, with the trio donning kitchen aprons, ready to serve up some cold cuts.
Women in Music Pt. III will include the previously shared singles, 'Summer Girl', 'Now I'm in It' and 'Hallelujah' as well as a new song the band is releasing tomorrow (3 March ) called 'The Steps'.
Following their 2017 release, Something to Tell You, the new record is produced by trio's frequent collaborators including Rostam Batmanglij, bandmember Danielle Haim and Ariel Rechtshaid, the Vampire Weekend producer and Danielle's romantic partner. Rechtshaid's previous battle with cancer also inspired HAIM's recent single, 'Summer Girl'.
The trio has been slowly releasing a few singles throughout 2019 before any news of an official album arrived. As they told Clash Magazine in a recent interview:
"It's so much easier now to [put songs out as and when] – there's not as much red tape," Alana Haim said. "We didn't even tell our management or label; we were just like, 'We're going to do this thing and put it out.' It's been a really, really fun process to just be like, it is what it is."
Their new music also indicates a new personal [and poppier] direction for the group, from the sweet 'Summer Girl' to the emotional heft of 'Hallelujah'.
"I feel like what I really wanted to achieve was to really open up and be a bit more forthcoming with my feelings and emotions," she told Clash. "It's going to be so hard for me to sing live."
Women In Music Pt. III is set for release on 24 April and can be pre-ordered here.
Format:
UK English