Harry Connick Jr Announces New Album, 'Alone With My Faith'
'This was the first time that I found this level of comfort, peace, and truth throughout the process of making music,' says the artist.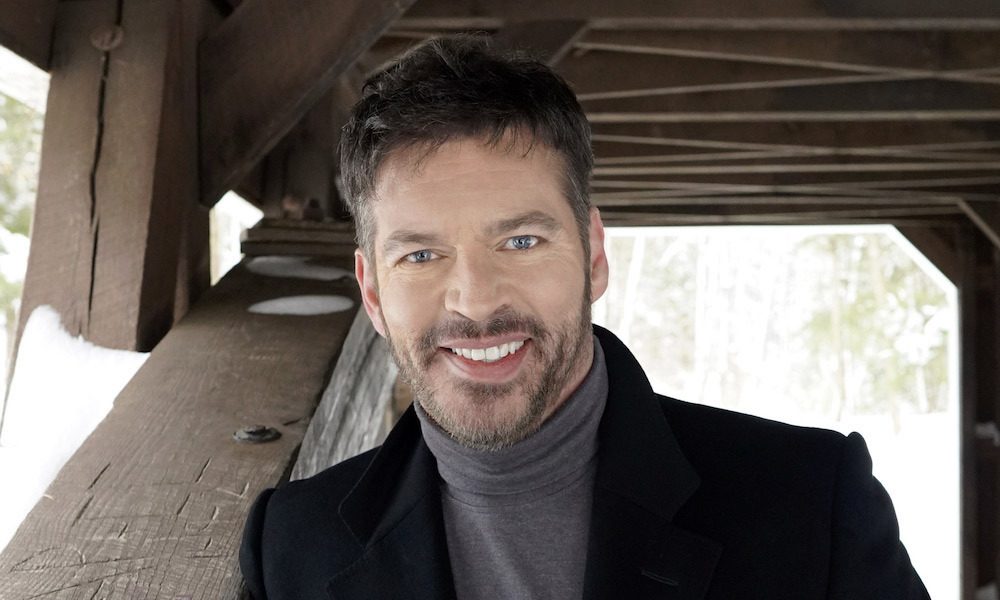 Like many people, Harry Connick Jr found the pandemic to be a deeply reflective period. With tour dates canceled, the Grammy and Emmy Award-winning artist took comfort in his home studio, where he wrote and arranged a selection of spiritual songs – performing every instrument and singing all vocal parts. The result was a new album, aptly-titled Alone With My Faith, and set for release on March 19 via Verve/Capitol CMG.
Ahead of the album, Connick shared his rendition of "Amazing Grace." The music video, shot in an abandoned church, was directed by his daughter, Georgia Connick, who joined her father last year during the CBS special United We Sing: A Grammy Salute To The Unsung Heroes.
"With no tour dates in sight, and with everyone's realities upended and futures uncertain, recording was what was necessary for me to help guide me through the uncharted odyssey in which we all unexpectedly found ourselves," explained Connick in a statement. "I was able to go deep within myself as a musician and a man, uninterrupted by the normalcies of collaboration or human interaction. It was a sort of 'musical isolation chamber,' a silent retreat, the silence only broken by the sound of my own voice, the instruments I played, and the occasional microphone I inadvertently knocked over, as I'm not the most graceful recording engineer that ever lived!"
Connick laid down all of the tracks at his home studio and sent the files to his long-time collaborator, Tracey Freeman, to mix. Weeks later, Connick rented an RV and drove down to New Orleans to complete the process with Freeman.
Connick also explained that the seven-month process was incredibly therapeutic in such unprecedented times. "It was not only the secluded nature of the recording process, but the content of the songs themselves that helped me through this strange period. In fact, this was the first time that I found this level of comfort, peace, and truth throughout the process of making music. Because the lyrics are all about the spectrum of faith, I found myself interpreting them in real time – they were allowing me to heal as much as I wanted them to help heal others. I didn't have to pretend or put myself in another place or time, as one often does as a singer or actor."
Alone With My Faith is comprised of both traditional and original material. And while many of the songs reflect Christian teachings, Connick added that he hopes "they will resonate with people of all faiths, as it gives me great comfort to know that faith is an immeasurably beautiful gift that, with its universal spirit, can help bring us together in the most arduous of times."
Alone With My Faith is available on March 19. Scroll down to view the tracklist and preorder it here.
Alone With My Faith tracklist:
1. Alone With My Faith
2. Because He Lives
3. Be Not Afraid
4. Benevolent Man
5. Amazing Grace
6. The Old Rugged Cross
7. How Great Thou Art
8. God And My Gospel
9. Old Time Religion
10. All These Miracles
11. Look Who I Found
12. Thank You For Waiting (For Me)
13. Panis Angelicus