More Heavyweight Vinyl Reissues Available From U2 Canon
'Achtung Baby,' 'Zooropa' and 'The Best Of 1980-1990' will get 180 gram vinyl editions on 27 July 2018.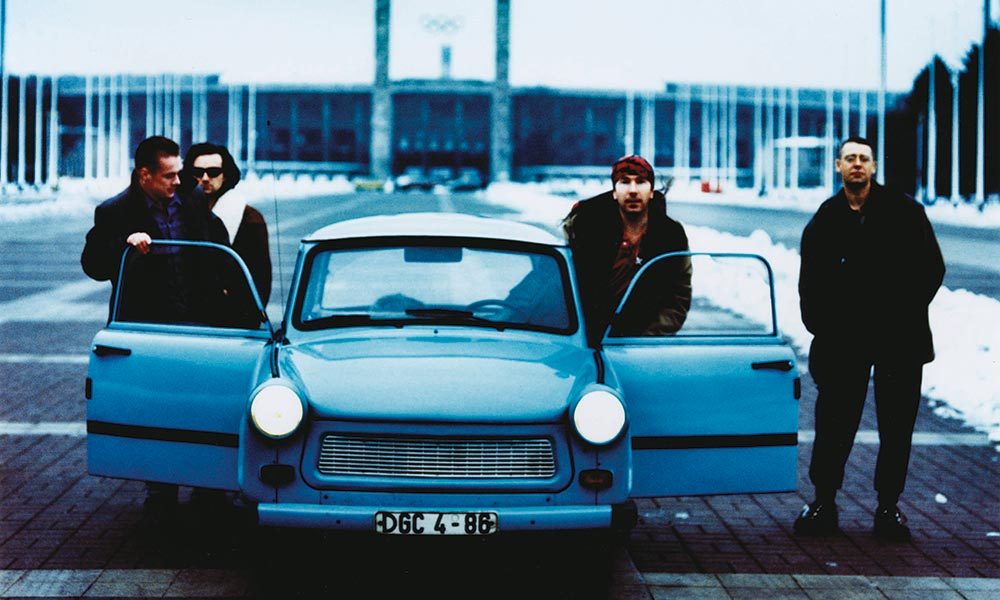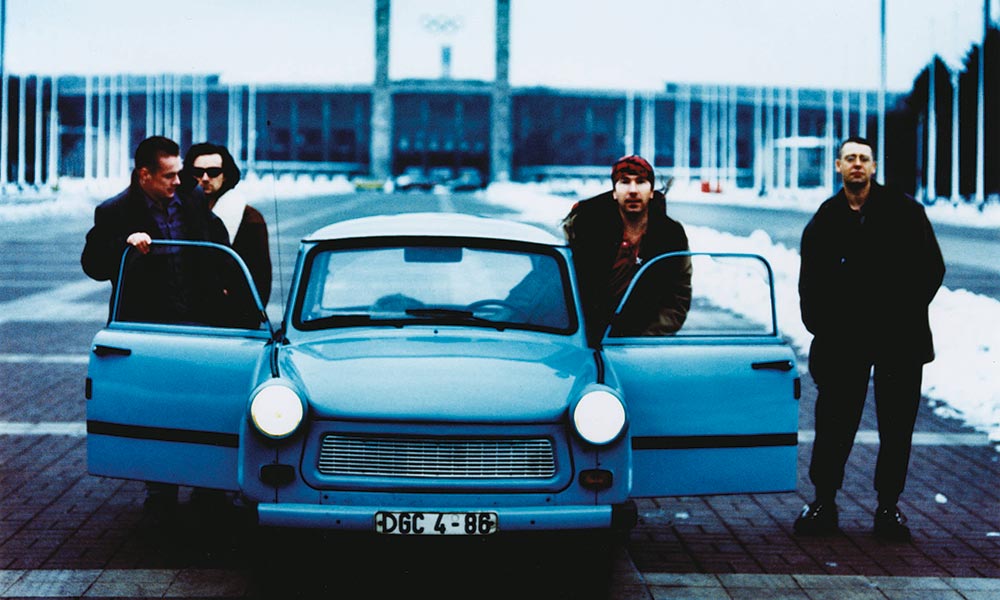 Three more vintage albums in the U2 canon are now out as 180 gram vinyl reissues. 1991's Achtung Baby, the 1993 Zooropa set and the 1998 compilation The Best Of 1980-1990 are available from 27 July in remastered, 180g double LP black vinyl editions. The new releases are can be bought here and follow the appearance in April of Wide Awake In America, Pop and All That You Can't Leave Behind.
Achtung Baby, which was produced by Daniel Lanois and Brian Eno with Steve Lillywhite, featured such U2 staples as 'The Fly,' 'Mysterious Ways,' 'One,' 'Even Better Than The Real Thing' and 'Who's Gonna Ride Your Wild Horses.' The artwork for the new vinyl version has artwork based on the original release, expanded to accommodate two LP discs and including a lyric sheet. Like all the new versions, the vinyl configuration will include a download card.
Zooropa, produced by Flood, Brian Eno and The Edge, included the singles 'Numb,' 'Lemon' and 'Stay (Faraway, So Close!).' It was a No. 1 in the UK, the US, Australia and 14 other countries. Its new appearance on vinyl marks the album's 25th anniversary in a 2LP format for the first time, to include two mixes of 'Lemon' and 'Numb.' The artwork has also been expanded for the double LP packaging.
The 16-track The Best Of 1980-1990, which gathered together key songs and global hits from U2's early years and was an instant chart-topper in the UK, Ireland and elsewhere. The 2LP format includes 'One Tree Hill' from The Joshua Tree, only available on vinyl formats of the retrospective. Artwork is faithfully reproduced from the original album, including a gatefold outer and printed inner sleeves. 
The North American leg of U2's eXPERIENCE + iNNOCENCE tour concluded on 3 July. The European leg begins in Berlin on 31 August and ends with a run of homecoming shows in Dublin on 5,6,9 and 10 November.
The 180g vinyl reissues of Achtung Baby, Zooropa and The Best Of 1980-1990 can be bought here.
Explore our U2 Artist Page.
Format:
UK English