Listen To Iayze's New Single 'Cracked (I'm Him 2)'
The track arrives alongside a stylish Jmoney1041-directed new video.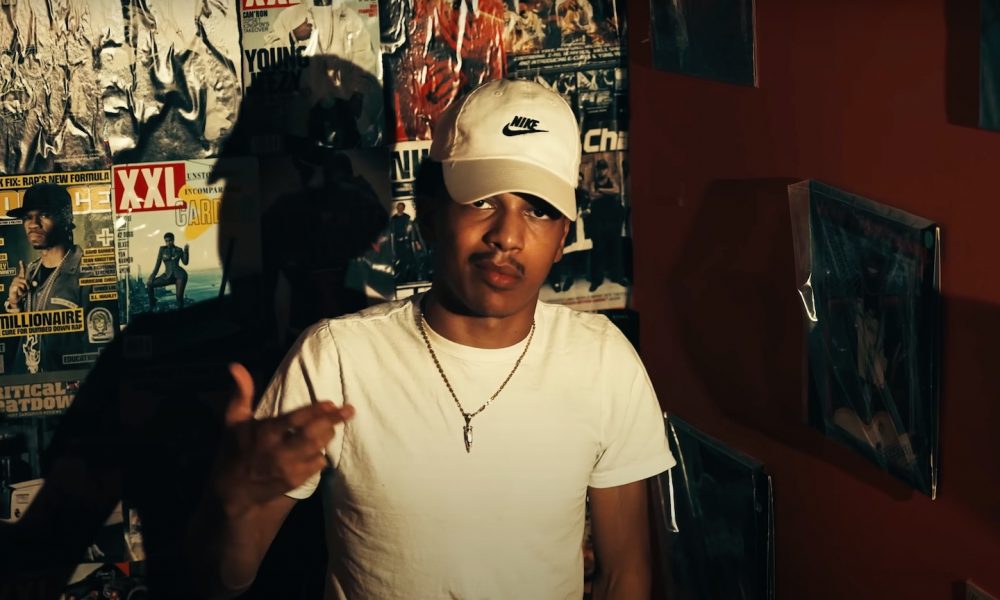 Rising Fort Worth, Texas rapper iayze has released "Cracked (I'm Him 2)," a taunting new single laced with menace and dismissive confidence. The track was released via SimpleStupid and Geffen Records, and arrives alongside a stylish Jmoney1041-directed new video.
Fusing his matter-of-fact, decisive delivery with nostalgic strings and rumbling funk electronics, iayze delivers explicit and implicit threats in equal measure: "My racks came in fast/ You say I'm a opp, better get on my a__." Combining ominous gunplay with brazen humor and a trunk-rattling beat from kele & iankon, "Cracked" emits steely bravado and Texas cool, a trademark for iayze, who's emerging as a new force from The Lone Star State.
iayze - Cracked (I'm Him 2) [Official Music Video]
The video echoes the track's effortless charisma, starring iayze rapping in a series of empty rooms. Stylishly shot and starkly lit, the clip also finds iayze posing in a room full of old issues of XXL and The Source, allowing the rising star to look relaxed among legends—a hallowed air he'll only become more familiar with as he continues to show the world his growing gifts.
"Cracked" is just another step in iayze's journey as the proverbial next up from Texas, a breeding ground for rap from all elements. He's been making his presence felt for a few years now, but reached a new plateau with "556 [Green Tip]," a track coated in machismo, quick-fire flexes, and playful hostility. To date, it's gotten over six million YouTube views and over 24 million Spotify streams. And that's just the beginning. With "Cracked" at his back, iayze is set to make the rest of 2022 a launchpad for rap stardom.
iayze's array of influences led him to create a sound that mixes plugg, alternative music, emo, and pain rap into a collage of honest songwriting and wide-ranging production that sounds like basically nothing else. iayze began recording his own music at 13, but he says he only started taking it seriously recently, after the birth of his daughter.