J. Geils, Frontman With Rock Heroes J. Geils Band, Dead At 71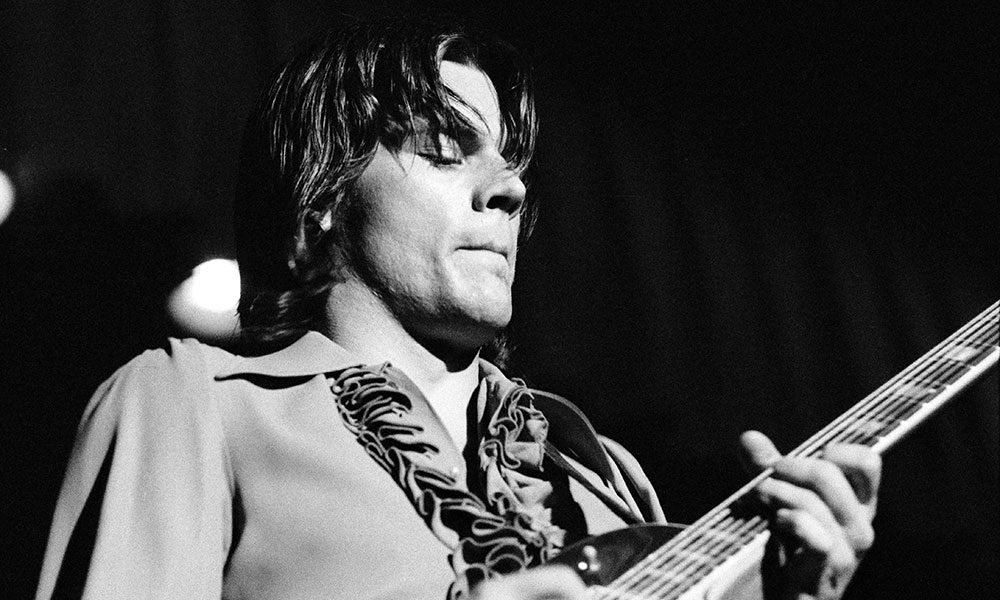 J. Geils, the leader of 1970s and '80s rock staples the J. Geils Band, passed away yesterday (11 April) at the age of 71. He was found dead at his home in Groton, Massachusetts after police officers attended for a well-being check and discovered him unresponsive. "A preliminary investigation indicates that Geils died of natural causes," said police in a statement.
The band were formed by New York native John Warren Geils Jr. in 1967 and enjoyed substantial success through the 1970s. But they became synonymous to many with their early '80s hits 'Centerfold,' which topped the Billboard chart, and 'Freeze-Frame.' They had 18 entries on the Hot 100, including seven other top 40 hits, and achieved six gold US albums, one of them also platinum.
After cementing their place on the Boston scene with their powerful blues-rock sound, the J. Geils Band secured a deal with Atlantic Records in 1970 and first made the bestsellers a year later, with a self-titled album and the swift follow-up The Morning After. They reached the top 40 with a single from that set, their cover of Bobby Womack's 'Looking For A Love.'
Further sales accrued throughout the '70s, notably with the No. 12 hit 'Must Of Got Lost' in 1974 and such albums as Bloodshot and Sanctuary. By the turn of the 1980s, now at EMI America, the band enjoyed renewed acclaim, particularly with the Love Stinks and Freeze-Frame album. The latter included both the title track and 'Centerfold,' which spent no fewer than six weeks at No. 1 in the US and became an international smash.
The 1982 live release Showtime! was another gold-seller, but after some lesser-performing albums, the J. Geils Band split in 1985. Geils left the music industry for a period, exploring his passion for restoring and driving sports cars. He returned to music periodically and released his first solo album, Jay Geils Plays Jazz!, as late as 2005.
Fellow rocker Steve Van Zandt, aka Little Steven, tweeted on hearing the news: "All our love and sympathy to the family and friends of John Warren Geils Jr. The J. Geils Band remain one of greatest bands of all time."
Format:
UK English