James Bay Heads For London Palladium Before Ed Sheeran Tour
The British singer-songwriter's dates on Sheeran's tour stretch from May to August 2019.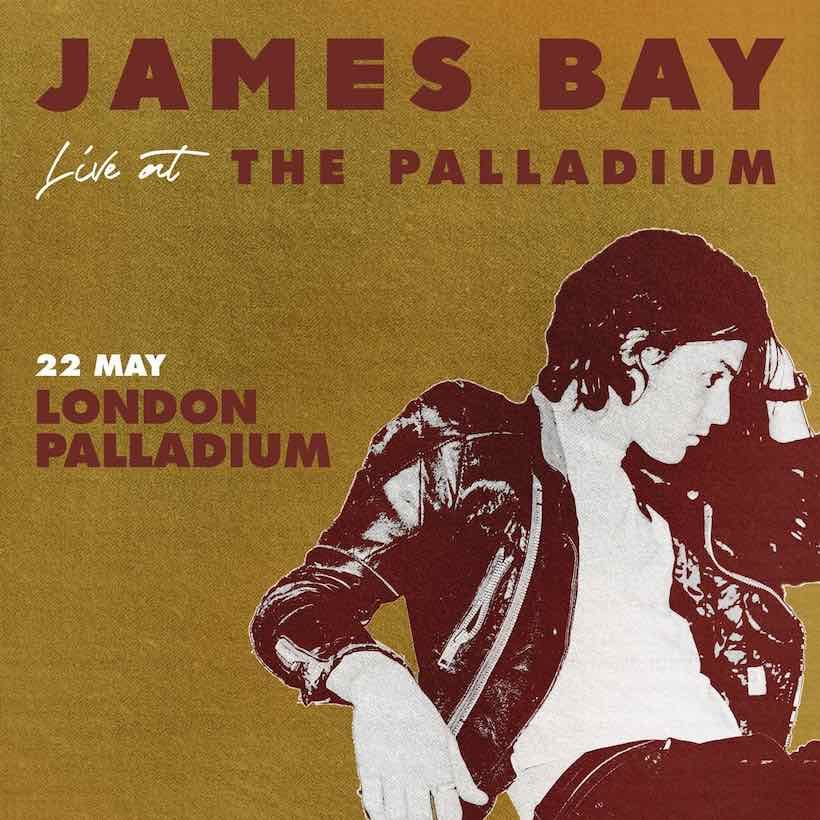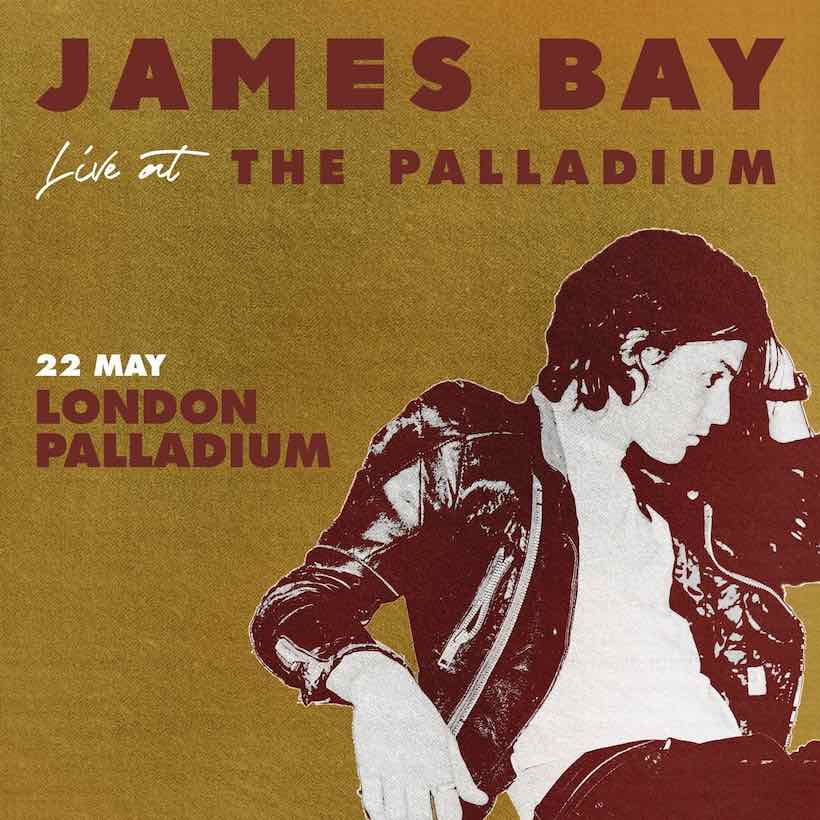 BRIT Award-winning British singer-songwriter James Bay has announced a one-off show at the famed London Palladium on 22 May. Immediately afterwards, he heads to France to be the opening act on Ed Sheeran's European tour.
"Just back from an incredible tour in the US!" says the BRIT Award-winning Bay. "This will be my first UK show of 2019. I wanted to play a special, historic London venue for my fans at home before heading out on tour with Ed over the summer. I can't wait to play the London Palladium…might even throw some brand-new songs in the set for this one-off show!"
Bay has been playing headline shows across the US following two soldout performances at the Beacon Theatre in New York. The tour ended at the Paramount Theatre in Seattle last week (3 April). Thus he continues the momentum of his huge-selling debut album Chaos And The Calm, which led to further triumphs at the BRIT, Q, ARIA and Ivor Novello Awards among others. 2018's Electric Light led to Bay's first performance on Saturday Night Live and a duet of  'Us'  with  Alicia Keys  on  The Voice Season Finale.
The summer of 2018 also saw Bay opening for the Rolling Stones  at London's Twickenham Stadium, where he joined  Mick Jagger  for a duet of  'Beast of Burden.' His new release, out on 5 April, is the acoustic 'Peer Pressure,' featuring Julia Michaels.
Explore our James Bay Artist Page. His schedule as special guest with Ed Sheeran, who also has Zara Larsson co-supporting, is as follows: 
MAY 24 – LYON, FRANCE – GROUPAMA STADIUM
MAY 25 – LYON, FRANCE – GROUPAMA STADIUM
MAY 26 – LYON, FRANCE – GROUPAMA STADIUM
MAY 29 – BORDEAUX, FRANCE – MATMUT ATLANTIQUE
JUNE 1 – LISBON, PORTUGAL – ESTADIO DA LUZ
JUNE 2 – LISBON, PORTUGAL – ESTADIO DA LUZ
JUNE 7 – BARCELONA, SPAIN – ESTADI OLIMPIC DE MONTJUIC LLUIS COMPANYS
JUNE 11 – MADRID, SPAIN – WANDA METROPOLITANO
JUNE 16 – ROME, ITALY – STADIO OLIMPICO
JUNE 19 – MILAN, ITALY – STADIO SAN SIRO
JUNE 22 – HOCKENHEIM, GERMANY – HOCKENHEIMRING
JUNE 23 – HOCKENHEIM, GERMANY – HOCKENHEIMRING
JUNE 28 – KLAGENFURT, AUSTRIA – WORTHERSEE STADION
JUNE 29 – KLAGENFURT, AUSTRIA – WORTHERSEE STADION
JULY 3 – BUCHAREST, ROMANIA – ARENA NATIONALA
JULY 7 – PRAGUE, CZECH REPUBLIC – LETISTE LETNANY
JULY 8 – PRAGUE, CZECH REPUBLIC – LETISTE LETNANY
JULY 12 – RIGA, LATVIA – LUCAVSALA PARK
JULY 19 – MOSCOW, RUSSIA – OTKRITIE ARENA (SPARTAK)
JULY 23 – HELSINKI, FINLAND – MALMI AIRPORT
JULY 24 – HELSINKI, FINLAND – MALMI AIRPORT
JULY 27 – ODENSE, DENMARK – TUSINDAARSSKOVEN
JULY 28 – ODENSE, DENMARK – TUSINDAARSSKOVEN
AUGUST 2 – HANNOVER, GERMANY – MESSEGELANDE
AUGUST 3 – HANNOVER, GERMANY – MESSEGELANDE
AUGUST 10 – REYKJAVIK, ICELAND – LAUGARDALSVOLLUR
AUGUST 11 – REYKJAVIK, ICELAND – LAUGARDALSVOLLUR
Format:
UK English