Jesse Hughes Set To Release New Eagles Of Death Metal Covers Album
The new record includes versions of songs originally recorded by Steve Miller Band, AC/DC, Ramones, Guns N'Roses, David Bowie and others.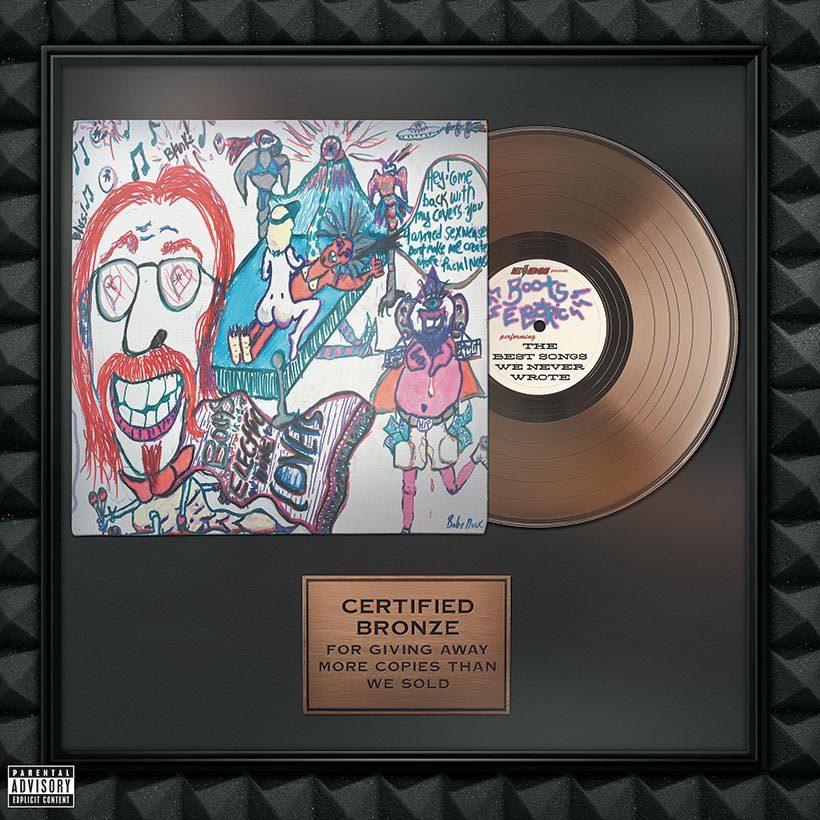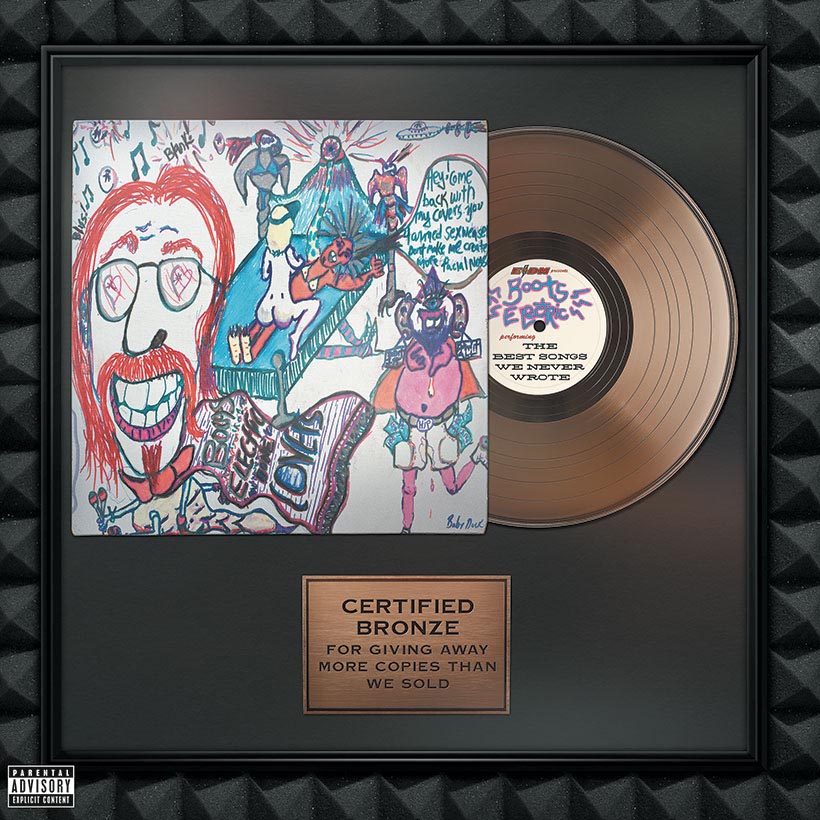 Eagles Of Death Metal's Jesse "Boots Electric" Hughes is tipping his hat to 13 of his favorite songs with his first covers album, titled Eagles Of Death Metal Presents Boots Electric Performing The Best Songs We Never Wrote. Set for worldwide release on 7 June by UMe, the album will be available in digital, CD, 180g black vinyl LP, and limited edition 180g red & blue marble swirl vinyl LP formats.
Hughes has recorded and produced electrifying renditions of 13 songs he loves, joined by special guests for some tracks and flying solo for others. All but one song were recorded in California at Brunswick House of Dangerous Thoughts, Valentine Studios, and Rancho De La Luna. The album was mixed and engineered at Valentine Studios by Nic Jodoin (who also co-produced six of the album's tracks with Hughes).
The album blasts off with KISS' 'God Of Thunder,' Guns N' Roses' 'It's So Easy,' AC/DC's 'High Voltage'/'It's A Long Way To The Top (If You Wanna Rock 'N' Roll),' Love & Rockets' 'So Alive,' and The Ramones' 'Beat on the Brat.' Hughes lets the fire get higher on Steve Miller Band's 'Abracadabra' and delivers a surprising version of George Michael's 'Careless Whisper.'
A cover of Mary J. Blige's 'Family Affair' leads to two songs keeping it in the family: Hughes gives love to his musical brother and EODM co-founder, Joshua "Baby Duck" Homme, and Josh's wife, Brody Dalle, with his versions of Queens of the Stone Age's 'Long Slow Goodbye' and The Distillers' 'The Hunger.' Bringing the album home, Hughes salutes Kenny Rogers & The First Edition's 'Just Dropped In (To See What Condition My Condition Is In),' Cat Stevens' 'Trouble,' and David Bowie's 'Moonage Daydream,' which Hughes recorded in Third Man Records' Record Booth in Nashville while on tour.
In June, Eagles Of Death Metal will be in Europe and the UK for several tour dates. See the band's official website for more details.
Formed in 1998 in Palm Desert, California by best friends Jesse Hughes and Joshua Homme, Eagles Of Death Metal (EODM) is not a death metal band. The story goes that a friend was introducing Homme to the death metal genre, and Homme wondered what a cross between the Eagles and a death metal band would sound like. With that, EODM was born. The band released Peace Love Death Metal in 2004, followed by Death By Sexy in 2006, Heart On in 2008, and Zipper Down in 2015.
Eagles Of Death Metal Presents Boots Electric Performing The Best Songs We Never Wrote is out on 7 June. Scroll down to read the full tracklist and buy it here.
'God Of Thunder' (original by KISS)
'It's So Easy' (original by Guns N' Roses)
'High Voltage'/'It's A Long Way To The Top (If You Wanna Rock 'N' Roll)' (originals by AC/DC)
'So Alive' (original by Love & Rockets)
'Beat on the Brat' (original by The Ramones)
'Abracadabra' (original by Steve Miller Band)
'Careless Whisper' (original by George Michael)
'Family Affair' (original by Mary J. Blige)
'The Hunger' (original by The Distillers)
'Long Slow Goodbye' (original by Queens of the Stone Age)
'Just Dropped In (To See What Condition My Condition Is In)' (original by Kenny Rogers & The First Edition)
'Trouble' (original by Cat Stevens)
'Moonage Daydream' (original by David Bowie)
Format:
UK English