John Lennon And Yoko Ono Documentary, 'Above Us Only Sky' Airs On Channel 4 Tonight
Billed as "the untold story" of John Lennon's 'Imagine', the documentary also explores how Lennon and Ono's art, politics and music were intrinsically entwined.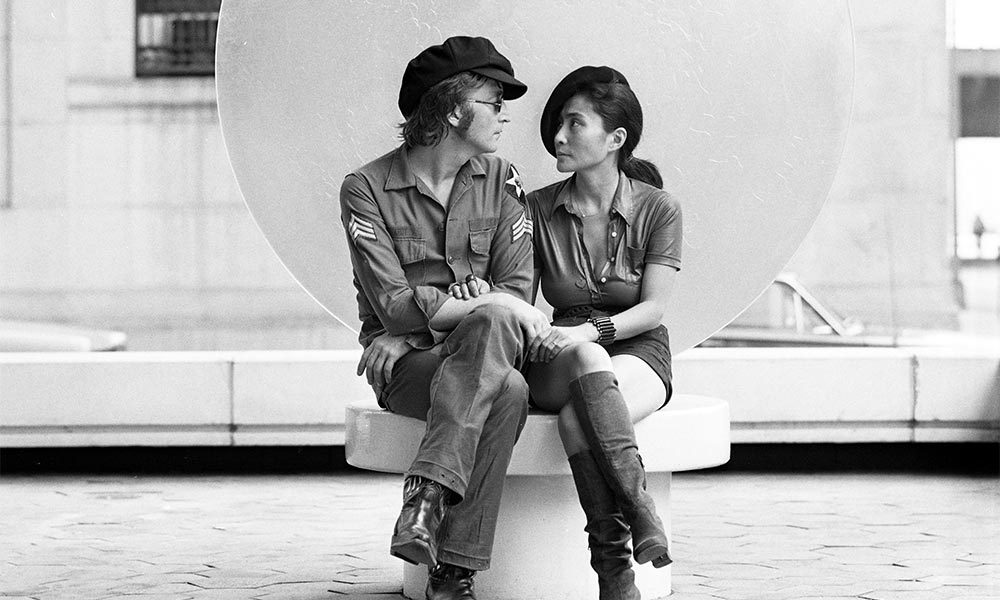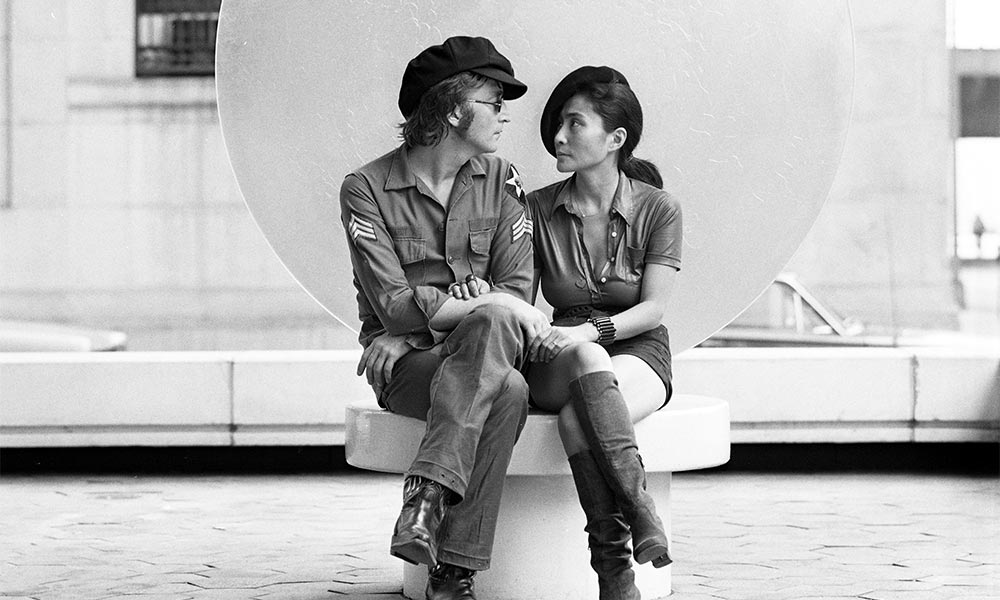 A new John Lennon and Yoko Ono documentary entitled John And Yoko: Above Us Only Sky airs at 8.30pm tonight, 24 November, on UK television's Channel 4.
According to previous reports in Variety, Above Us Only Sky's producers Eagle Rock have secured previously unheard audio including the first demo of the legendary 'Imagine' for the documentary, as well as never-heard-before interviews with the one-time Beatle. Previously unseen footage will show him and Yoko working together in London.
Billed as "the untold story" of John Lennon's 'Imagine', originally released in 1971, Above Us Only Sky also explores how the art, politics and music of the pair are intrinsically entwined. It also includes interviews with Yoko Ono, John Dunbar, Dan Richter and Eddie Veale, some of whom have never spoken publicly on film before, as well as never-seen-before footage of Lennon and Ono from their private archive.
"I feel in the big picture the fact that John and I met was to do this song," Yoko says in her interview in the film.
Other voices in the documentary include David Bailey, the photographer who famously captured the couple in a 1971 photograph that ended up on the cover of Vogue. Lennon's eldest son, Julian, is also part of the film. Emmy Award Winning and Oscar nominated Michael Epstein, of LennoNYC fame, directed the new documentary.
John Lennon & Yoko Ono - Above Us Only Sky (excerpt)
"The message of 'Imagine' is just as powerful today as it was when John and Yoko wrote it nearly fifty years ago," Epstein told Variety in September. "I look at the world see it overcome with hate and engaged in wars seemingly without end, and I truly miss John's voice. We need him now more than ever. And that is what we hope to do with 'Above Us Only Sky,' show how John and Yoko's message of peace and love still matters."
Terry Shand, CEO of Eagle Rock added: "With exclusive access to the extensive Lennon video, audio and photo archive, including much previously unseen material as well as interviews with a wide range of people directly involved with the recording, Above Us Only Sky is an exciting opportunity to tell this story fully for the first time."
As uDiscover Music previously reported, the six-disc box set edition of Imagine: The Ultimate Collection was released on 5 October. The new edition features four CDs and two Blu-ray discs, offering the new 'Ultimate Mixes' of the album, which reveals new levels of sonic depth and definition to the work; the 'Raw Studio Mixes', which invite the listener to hear Lennon's unadorned performances of the songs with the Plastic Ono Band; 5.1 surround sound mixes; and a 'Quadrasonic Album Mix', which presents the original four-speaker mix of Imagine for the first time since release.
Format:
UK English