Watch The 'Nature Visual' Video For Justin Bieber's 'Changes'
The singer's 'Nature Visual' series has included rustic clips for 'E.T.A.,' 'Habitual' and an earlier one for 'Changes.'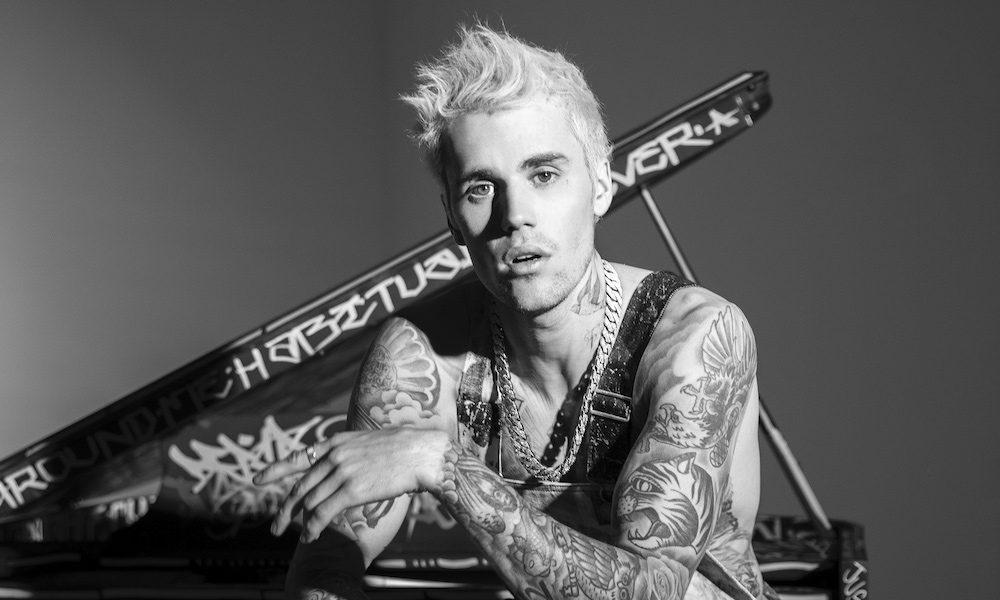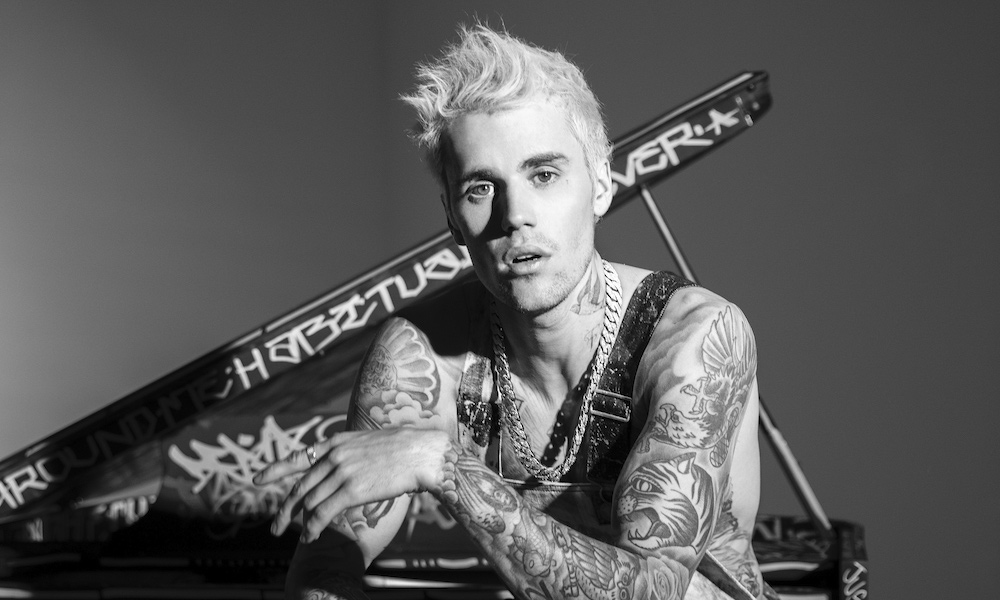 Justin Bieber has shared the rustic 'Nature Visual' video for the title track from his Changes album.
The singer dropped the great outdoors 'Nature Visual' for the song today. In the video, Bieber strolls across a frozen lake in a giant brown coat covered with the word "Think" and warms his hands and strums an acoustic guitar around a fire. The clip was previously only available on Apple Music, but you can now check it out below.
In keeping with the lyric, "Though I'm going through changes/ Don't mean that I changed," Bieber swaps out his winter gear for shorts and a t-shirt for a walk through tall grass. The brief Michael D. Ratner-directed clip ends with the title of the song projected in red onto an ice field.
The singer's 'Nature Visual' series has included rustic clips for 'E.T.A.,' 'Habitual' and an earlier one for 'Changes.'
Bieber revealed earlier this week that he has been forced to postpone his anticipated 'Changes' tour due to the global health crisis. The extensive, 45-date run of North America, which was set to kick off 14 May in Seattle, marked the 'Intentions' artist's first tour in nearly three years. Though new dates have not yet been announced, a statement on Bieber's website confirmed that all tickets for the postponed shows will be honoured and that a new schedule would be forthcoming.
The official statement on Bieber's website offered that, "In light of the current public health crisis, and with the deepest concern for all those being affected, Justin Bieber will be postponing all currently scheduled 2020 dates for The Changes Tour. While Justin – along with his band, dancers and crew – has been hard at work preparing an amazing show, he has always put the health and well-being of his fans first and foremost. Justin is anxiously awaiting the opportunity to get back out on the road and perform in a space that is safe for everyone. He asks that fans hold on to their tickets, as they will be honoured as soon as the dates are rescheduled. Information on rescheduled dates will be forthcoming soon."
In the meantime, the star has launched a series of twice-weekly EPs featuring songs from the new album with some extras. He dropped his second lockdown compilation early Thursday morning, 26 March, the aptly titled 'Work From Home'.
As promised, Bieber is sticking to his twice-weekly (Tuesday and Thursday) schedule, following up Tuesday's R&Bieber with a five-track compilation that features four tunes from his Changes album, plus the recently released unplugged acoustic version of the 'Intentions' single.
Listen to the Best of Justin Bieber on Apple Music and Spotify.
Format:
UK English