'Justin Bieber: Our World' Documentary Is Headed to Amazon Prime
'This film documents an intense and exciting time, preparing for a return to the stage during this season of real uncertainty.'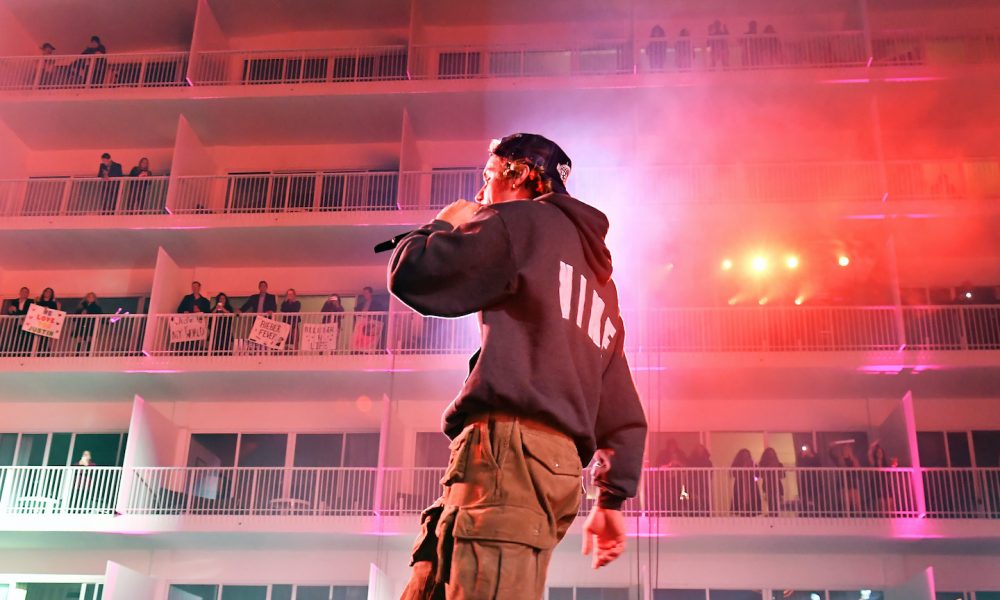 No stranger to concert films, Justin Bieber will appear in a new documentary following his New Year's Eve concert titled, Justin Bieber: Our World, which will premiere on Amazon Prime on October 8.
The film will chronicle the Grammy-winning, 27-year-old pop star's return to live music with his first full-length concert in three years after he was forced to postpone his Changes tour due to the pandemic.
Bieber dug deep into his catalog during his New Year's Eve performance from the rooftop of the Beverly Hilton Hotel to perform 21 hits spanning throughout his career, from 2010's "Baby" to his 2020 Changes singles, "Holy," "Anyone" and "Lonely."
Justin Bieber - Anyone (Live from NYE)
It was an intimate show for the multi-platinum superstar, with only 240 fans in attendance, while the rest of the world tuned into the livestream.
Michael D. Ratner, who served as executive producer on Bieber's YouTube Originals docuseries Justin Bieber: Seasons and its follow-up Next Chapter, will direct Justin Bieber: Our World. The film is set to premiere in more than 240 countries and territories on Amazon Prime Video on October 8.
"Performing live and connecting with my fans through music is deeply meaningful to me," Bieber shared in a statement. "Especially during the past year, being able to provide a service and share my gifts to bring some happiness to people during such a sad and scary time has meant the world to me. This film documents an intense and exciting time, preparing for a return to the stage during this season of real uncertainty. Coming together with my team, overcoming the obstacles, and delivering a special show, surrounded by friends and family; it's all here."
Similar to the forthcoming documentary on The Weeknd's Super Bowl performance, Justin Bieber: Our World will go behind the scenes to show how Bieber and his team pulled together an iconic performance during the COVID pandemic.
"Justin Bieber: Our World is a raw and unprecedented snapshot of Justin and those closest to him during a pivotal time in his life and career," added Jennifer Salke, head of Amazon Studios.
"Filmmaker Michael D. Ratner has beautifully captured Justin's spirit through rare moments both on and off stage. We are excited to invite Bieber fans around the world to experience what is a truly intimate portrayal of one of the world's most iconic musicians."
Fans can catch Justin ahead of October, during his performance at the MTV Video Music Awards, airing this Sunday, September 12.
Listen to the best of Justin Bieber on Apple Music and Spotify.