Landmark Keane Albums 'Perfect Symmetry', 'Under The Iron Sea' Receive Vinyl Debuts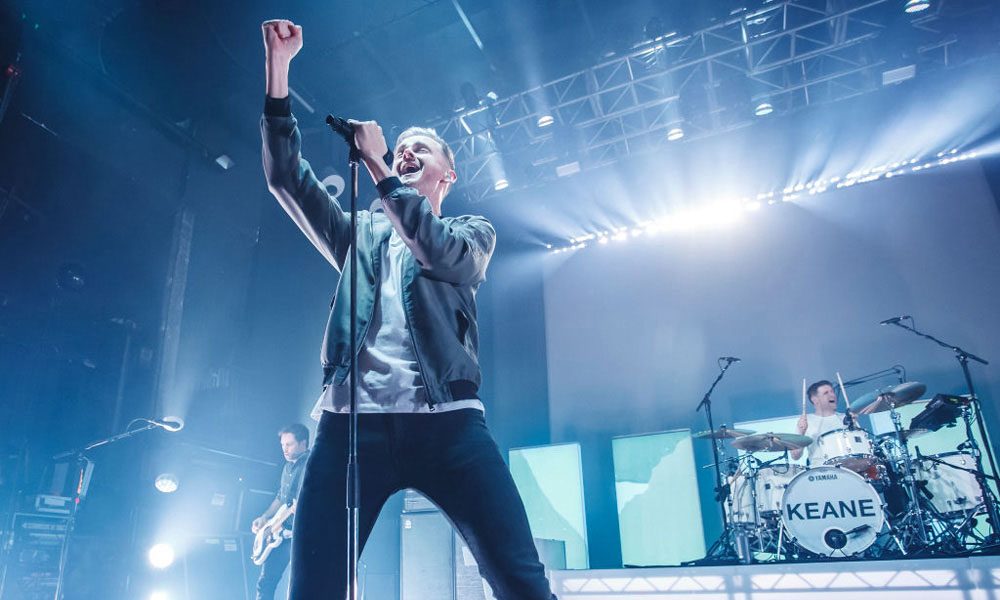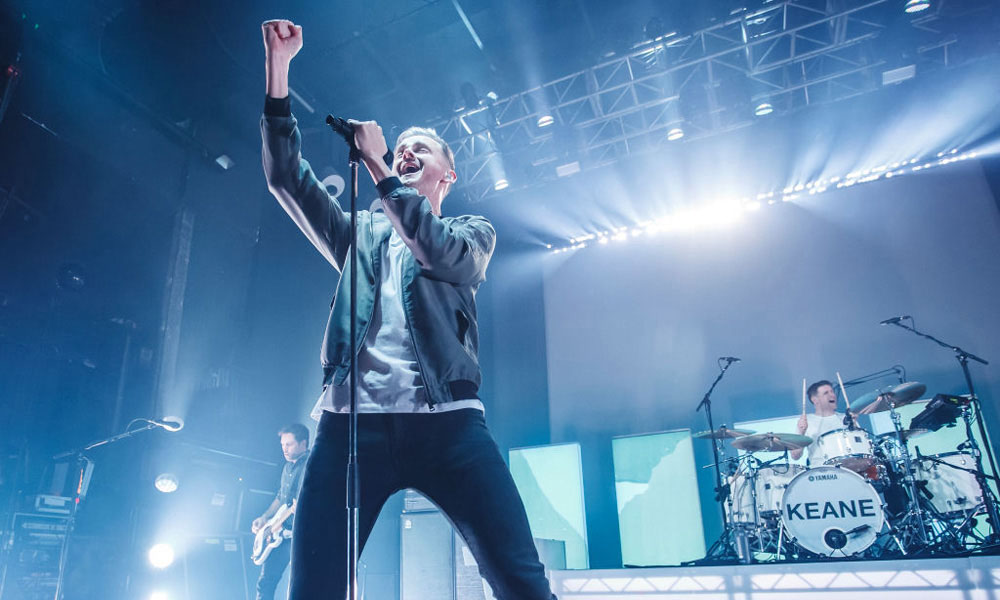 Two landmark albums from post-Britpop alt-rockers Keane are set to receive their vinyl debuts. Perfect Symmetry and Under The Iron Sea are set for 180-g editions through Interscope/UMe on 16 March.
 Keane's third studio album, October 2008's Perfect Symmetry, was produced by Keane with contributions from Jon Brion (Fiona Apple, of Montreal) and Stuart Price (Madonna, The Killers, Pet Shop Boys), and it immediately yielded the band's third consecutive No.1 showing on the British album charts. Perfect Symmetry's first single, 'Spiralling' a modern-day motivational synth-fest – has been described by songwriter/vocalist/keyboardist Tom Chaplin as having been inspired by American wrestling legend Ric Flair, whose infamous "woo!" battle-cry was incorporated into the song's chorus. Initially available only digitally, 'Spiralling' garnered over 500,000 downloads in its first week of release, which was the largest-ever seven-day song-download tally at the time for the Universal label family.
The album's second single, 'The Lovers Are Losing,' laments the inevitable fading of a relationship cycle, as the title track yearns for better days ahead with a massive wall of blended vocals during its hopeful chorus. Meanwhile, the quite poignant kernel of advice 'Better Than This' contains a shimmering synth nod to David Bowie circa "Ashes to Ashes."
In addition to Perfect Symmetry, Keane's second studio album, June 2006's chart-topping Under The Iron Sea, is also marking its 180-gram black vinyl debut. Produced by Keane and Andy Green (who also co-produced the band's internationally triumphant May 2004 debut, Hopes And Fears), the album has since been certified as having sold over three million copies worldwide.
Under The Iron Sea features the driving smash hit single 'Is It Any Wonder?,' which showcases an iconic guitar riff that actually emanated from multi-instrumentalist Tim Rice-Oxley's distorted Yamaha CP70 piano. The song is also the band's commentary on the then-strained British-American relations in the wake of the Iraq War. Album opener "Atlantic" highlights the interplay between Rice-Oxley's moody keyboards and the deft stickwork by drummer Richard Hughes, while 'Crystal Ball' charts the path of a wished-for brighter future, and "Nothing In My Way" serves as a knowing warning about the perils of living in denial.
Though the band is currently on hiatus, is it any wonder Keane's perfect symmetry blend of piano-driven melodies and instantly catchy singalong hooks are best represented by these two 180-g vinyl releases? In fact, it's something everyone should know.
Pre-order the 180-g editions of Perfect Symmetry and Under The Iron Sea which will be released on 16 March. 
Format:
UK English