Keith Urban And P!nk Take A Beach Adventure In 'One Too Many' Video
The collaboration comes from Keith Urban's latest album 'The Speed of Now Part 1.'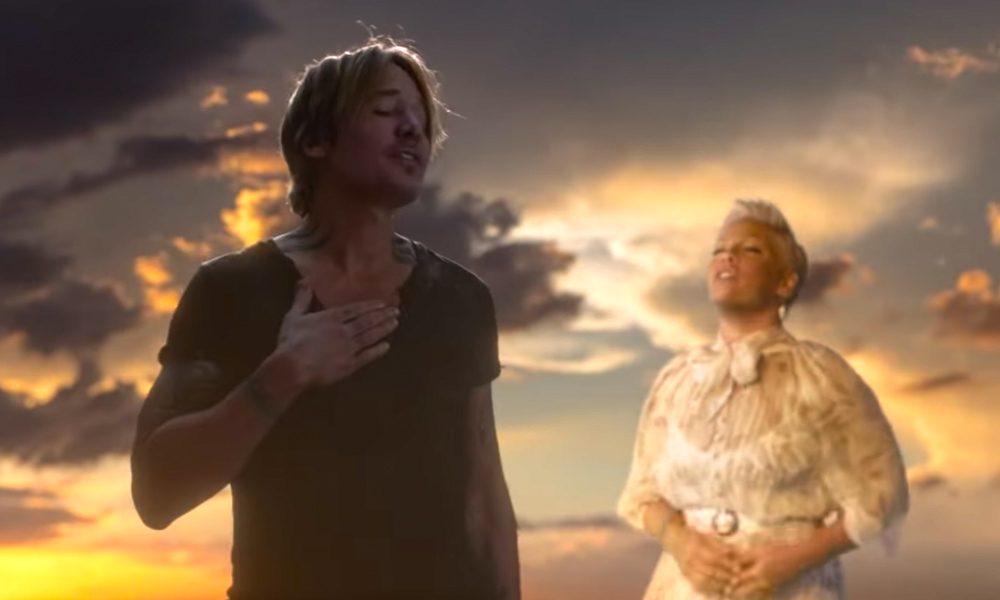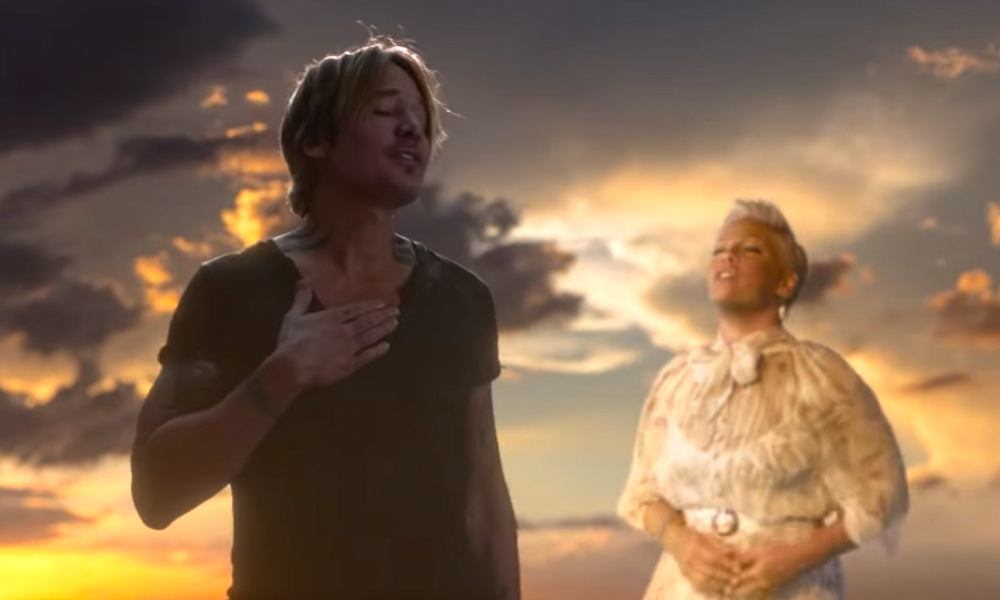 After premiering their duet at the ACM Awards earlier this week, Keith Urban and P!nk star in a new socially distanced music video for "One Too Many," off Urban's new album, The Speed of Now Part 1, out today.
In the visual, Urban is found floating at sea with a couch in lieu of a raft and a guitar taking the place of an oar. Meanwhile, his ballad partner P!nk paces up and down a deserted beach. The duet comes from Urban's eleventh studio album.
Keith Urban, P!nk - One Too Many
"One Too Many" explores the notion of a couple trying to make their way back to one another after one partner regains consciousness following a night of drinking and the other half attempts to avoid yet another fight. Both artists recorded their portions of the track and music video from separate sides of the planet, Urban in his native Australia and P!nk in California, to comply with social distancing measures.
Urban knew early on that P!nk was the perfect vocalist to appear on the duet, saying "I've always loved P!nk's voice, but her artistry and her multi-faceted ability to create, and her God-given talent, truly makes her one of the greatest voices of our time."
Prior to the release of "One Too Many," Urban teased out The Speed of Now Part 1 with an array of singles including the upbeat track "Polaroid" and another ballad, "Change Your Mind."
The title for the country icon's eleventh album came to him nearly a year ago. "I liked it because I felt like life was flying by so fast. Faster and faster all the time. But music, for me, has always been the place where it slows down and doesn't even exist," Urban recalled. "I would never have imagined that, in 2020, this album title would take on a whole new meaning and yet somehow still feel incredibly relevant."
Urban will also be performing at the iHeart Radio Music Festival on September 18 and 19, starting at 9pm ET/6pm PT, along with BTS, Coldplay, Kane Brown with special guest Khalid, Migos, Miley Cyrus, Thomas Rhett, Usher, and more.
The Speed of Now Part 1 can be bought here.