Kentucky Headhunters, With Origins Dating From 1968, For Grand Ole Opry Debut
The group have won three CMA Awards and a Grammy, with some 11 million sales to their name.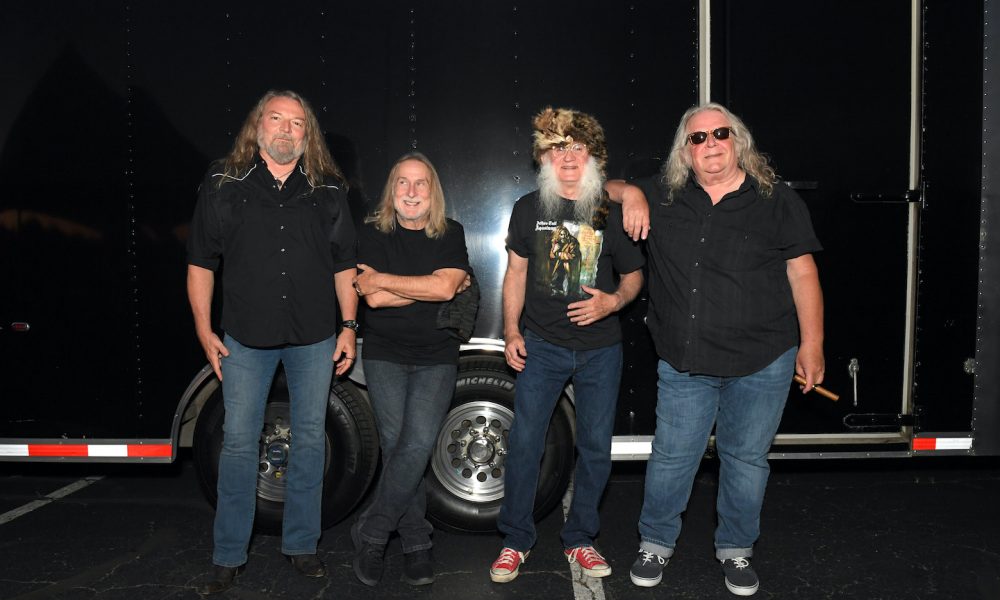 Veteran country rock outfit the Kentucky Headhunters, whose origins date back to 1968, will make their debut at Nashville's Grand Ole Opry this Saturday (December 4). They take their place in a strong Opry line-up also featuring Suzy Bogguss, Ricky Skaggs, Del McCoury, and Clare Dunn, with more names to be announced.
The group from Edmonton, Kentucky, whose track record includes three CMA Awards, a Grammy, ten studio albums, and some 11 million sales. Their latest, That's A Fact Jack!, came out on Practice House Records in early October, featuring 12 new songs with lead vocals mainly shared by bassist Doug Phelps and rhythm guitarist Richard Young.
They were formed by Young and his brother Fred and cousins Greg Martin and Anthony Kenney in 1968 as Itchy Brother. They later became the Kentucky Headhunters and released their debut album Pickin' On Nashville, which won a Grammy for Best Country Performance by a Duo or Group with Vocal. It included four Top 40 country hits, including the No.8 success "Oh Lonesome Me," originally a country and pop hit for Don Gibson in 1958.
Guitarist and vocalist Richard Young reacted to the Opry news by saying: "I must say The Kentucky Headhunters had to take a deep breath, twice, when our publicist Don Murry Grubbs called to say we had been asked to be on the Grand Ole Opry stage for the first time."
The accolade has been a long time coming, as Young revealed in describing a conversation about their potential Opry debut between country greats Bill Monroe and Roy Acuff, at the time of that debut album. "Mr. Acuff said, 'I think they are probably good boys and would do a fine job, but let's get 'em a haircut first. Needless to say, it never happened. We are so looking forward to our first appearance on the Opry stage in 30 years. We still got our hair, too. Well, most of it!"