Country Phenom Kidd G Recruits YNW BSlime For 'Left Me'
Kidd G's signature country twang and YNW BSlime's youthful energy directly contrast the emotions in the song.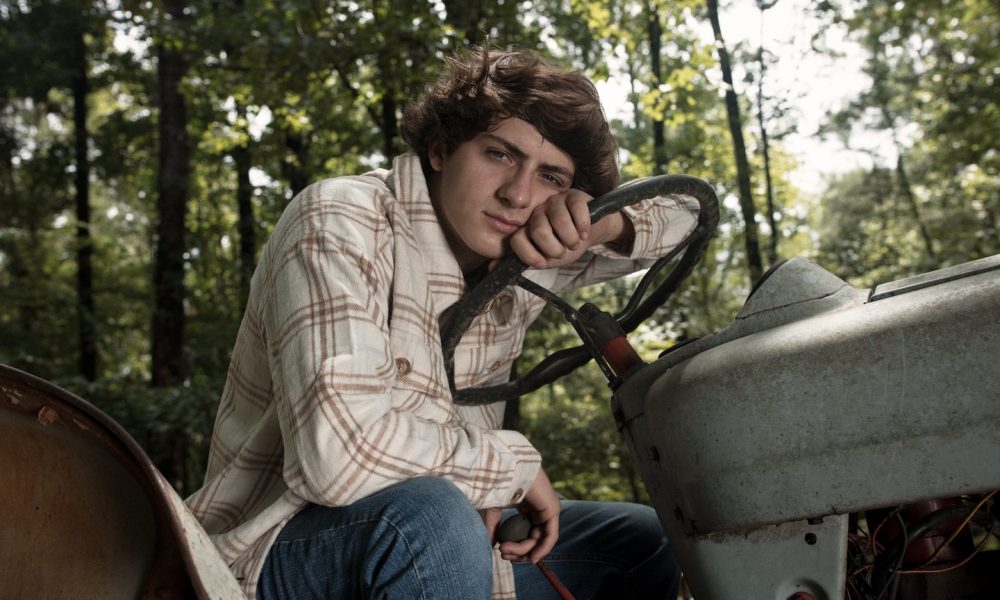 After landing inclusion in The New York Times' Best Albums of 2021 year-end list, Kidd G makes his 2022 debut with "Left Me," a brand new single featuring YNW BSlime.
Kidd G's signature country twang and YNW BSlime's youthful energy directly contrast the emotions in the song as Kidd sings, "I don't know why you left me… Now you're nothing but a memory." The artistic chemistry between the two young rising stars is showcased in the songs official video, which was teased earlier this week on Kidd G's Instagram, and shot in Keystone Colorado.
The song arrives on the heels of Kidd G's latest album, Down Home Boy: Gone Since Last October (Deluxe) which released last December to widespread acclaim. Co-writing each song on the 18-track collection, the deluxe version highlights Kidd G's Southern roots and relatability with the slice-of-life songwriting his fans have come to know and love. In addition to his debut radio single "Summer In A Small Town" and recently released favorites "Paper Hearts (F-150)," and "Whiskey & Wine," the album also features "If Heaven Had A Phone," which generated a huge fan response on his first headline tour last fall.
Prior to the deluxe release, Down Home Boy had emerged as a homegrown phenomenon unto itself. Beyond generating 15 million-plus streams on Spotify, The New York Times championed it "the year's best country debut album." The Honey Pop raved "blending elements of genres like old-school country, hip-hop, and pop, he breaks the barriers of being stuck to any particular area of music," while Country Swag described it as "like nothing you have ever listened to before."
Growing up in the small Georgia town of Hamilton (population 1,130), Kidd G first found fame online through TikTok and SoundCloud, where he got his start posting songs he'd recorded with his friend Nolie Beats. In spring 2020 he caught the attention of Rebel Music, who signed him on the strength of his genre-warping talents. While early tracks like his debut single "Sorry" lean toward traditional hip-hop, he later brought an element of old-school country into his songwriting. As he continued posting his music on SoundCloud, Kidd G soon amassed a dedicated following undeniably drawn to his down-home charm and the honest detail of his lyrics.