Remembering 'King Of The Sunset Strip' and Whisky A Go Go Owner Mario Maglieri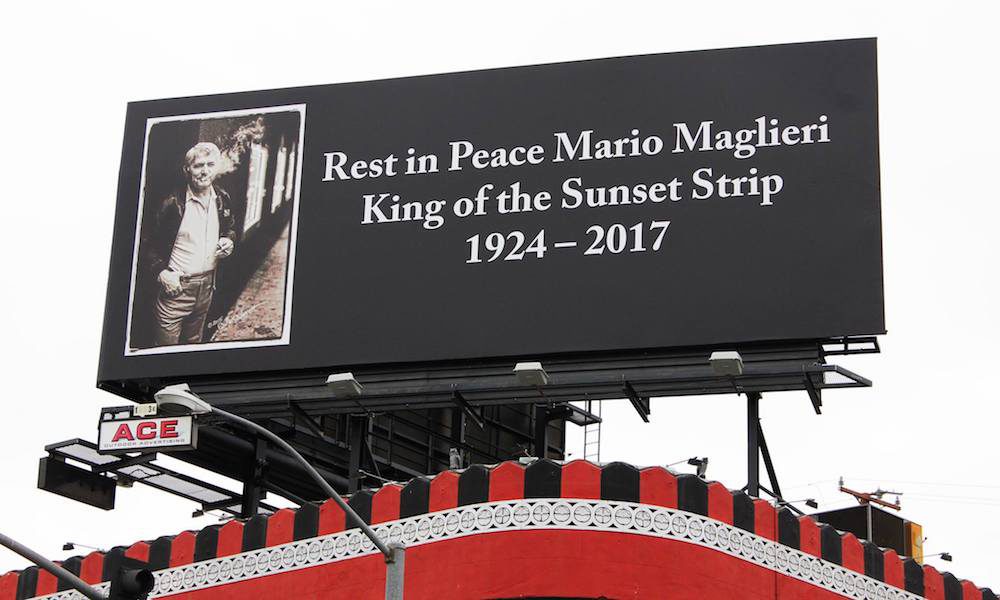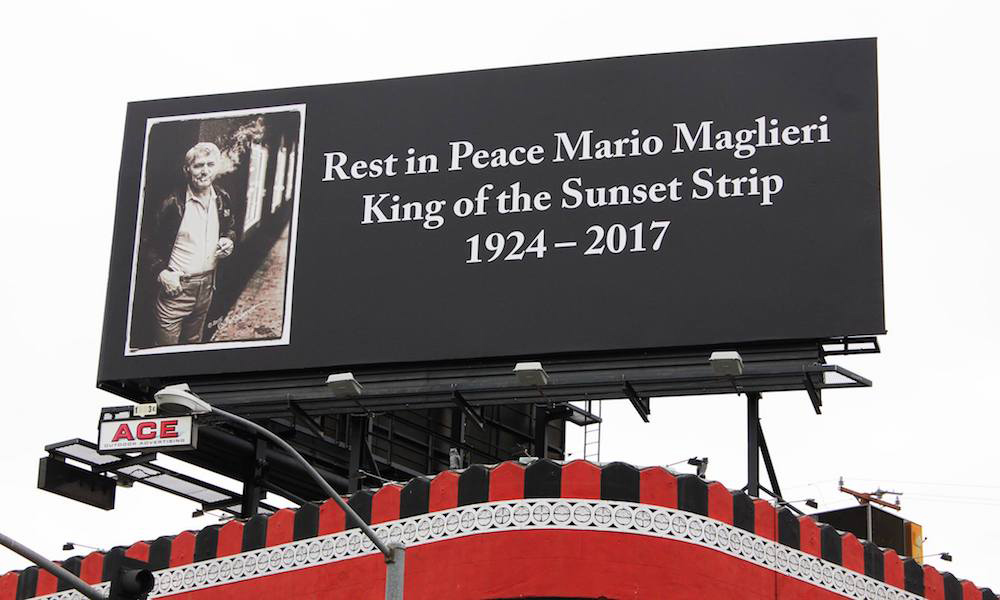 During its heyday, the Sunset Strip was the epicentre of musical and cultural revolution, first during the 60s and all the way through hair metal and today. While the marquee was ever changing, one constant was Mario Maglieri, beloved and respected owner of Strip establishments Rainbow Bar And Grill, The Roxy Theatre and the Whisky A Go Go, who passed away earlier today (4 May) at the age of 93.
Along with the late Elmer Valentine, Maglieri not only kept things running smoothly on the Strip, he helped nurture young talent new to the scene, as his clubs were known as a launch pad to making it big. Some of the biggest acts out there today can thank Maglieri for providing the opportunity to launch their careers, including The Doors, Mötley Crüe, Frank Zappa and The Mothers of Invention, Guns N' Roses and many more.
Veterans of the Strip have been sharing condolences and memories on social media after the news broke, all of them echoing thankful sentiments for the nightclub impresario for helping out young talent when times were tough. Matt Sorum, the former drummer for Guns N' Roses and Velvet Revolver said:
"A sad day for Hollywood and The Sunset Strip, we lost Mario Maglieri, owner of Rainbow Bar and Grill. He fed me soup when had no money in the 70s when I came to Hollywood". Glen Hughes of Deep Purple and Black Sabbath also shared his condolences, saying:
"RIP, My dear friend Mario. Thank you so much for giving me my start in Hollywood". The marquee of the Whisky was also updated this afternoon in tribute to the rock 'n' roll legend. Maglieri was born in Seppino, Italy on 7 February 1924 and later immigrated with his family to the US at age four.
Like Valentine, he got his start running clubs and restaurants in Chicago before heading out west to help manage the legendry clubs on the Strip. Maglieri, along with Valentine and Lou Adler, had purchased the Villa Nova restaurant in 1972 and renamed it the Rainbow in honour of Judy Garland, whose husband, Vincente Minnelli, had been the previous owner. While Maglieri had been managing the Whisky since 1966, his son, Mikael Maglieri, followed in his father's footsteps. He first started out as a bar back and then eventually took over ownership and managing duties of the of the Whisky and the Rainbow.
Maglieri is survived by his wife, Scarlett, his son Mikeal and grandchildren Mikeal, Cheryl and Gina. The public memorial will be held at the Rainbow Bar And Grill on Sunday, 28 May.
Explore the history and legacy of the Whisky and the Sunset Strip here and listen to the music that came from this storied strip of Los Angeles.
Format:
UK English